Immigration authorities hunt for missing Vietnamese tourists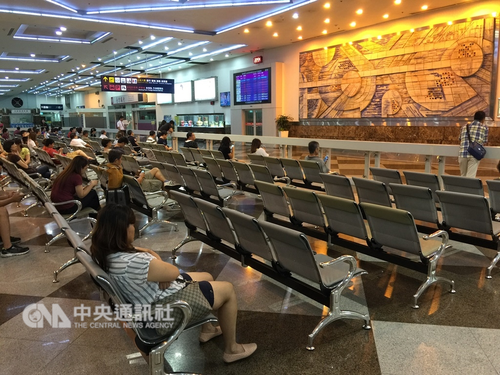 Taipei, Dec. 25 (CNA) Authorities from Taiwan's National Immigration Agency (NIA) said Tuesday they have formed a task force to search for the 152 Vietnamese tourists who went missing after arriving in Taiwan late last week.
NIA's specialized operations brigade in Kaohsiung has obtained the itineraries of the tourists and is searching for them with the help of police. Sources said the NIA is investigating to see if human smugglers are involved in the incident.
Once found, the tourists will be deported for violating the Immigration Act and prohibited from re-entering Taiwan for a certain period, the NIA said.
The tourists, who came to Taiwan in four groups, went missing after they arrived in Kaohsiung Dec. 21 and Dec. 23, respectively.
Their itineraries were arranged by Vietnam-based International Holidays Trading Travel Co., which Taiwan's Tourism Bureau said had applied for hundreds of electronic visas through a government program launched in 2015 that requires no visa fees for passengers arriving from Indonesia, Vietnam, Myanmar, Cambodia, Laos and India.
Authorities said 23 of the Vietnamese tourists entered Taiwan from Kaohsiung Dec. 21 and strayed from their tour group at some point between Nantou and New Taipei's Sanchong District.
The rest of the tourists -- 130 people -- entered Taiwan from Kaohsiung, Taoyuan and Tainan Dec. 23 and strayed from their groups Dec. 23 and 24.
The only person that did not go missing was a tour group leader, according to information provided by ETholiday (東森旅遊), the Taiwanese travel agency responsible for receiving the tourists in Taiwan.
ETholiday said it was caught off-guard by the incident and immediately informed the Tourism Bureau, the NIA and the Ministry of Foreign Affairs' Bureau of Consular Affairs of the missing tourists.
The travel agency said it believes that all of the tourists, except for the tour leader, faked the purpose of their visit.
Taiwan's foreign ministry said it has already canceled the visas of the 152 missing tourists, and has also voided the visa applications of another 182 Vietnamese tourists scheduled to visit Taiwan under the program, according to the ministry.
The program is part of the Taiwan government's New Southbound Policy (NSP), which seeks to establish closer ties with the 10 member states of the Association of Southeast Asian Nations, along with Australia, New Zealand and India.
The program allows convenient visa applications for groups of five tourists or more from Indonesia, Vietnam, Myanmar, Cambodia, Laos and India, as long as they are organized by "quality travel agencies" recognized by the Tourism Bureau or if they are part of company-sponsored groups.