44 Taiwanese telecom fraud suspects charged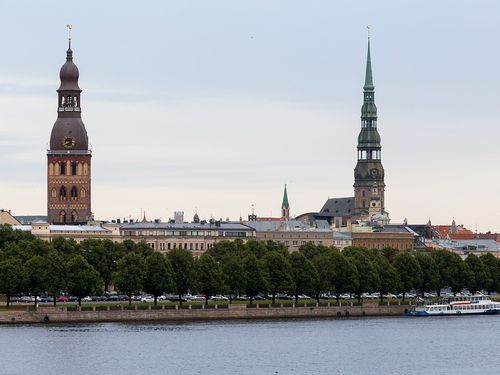 Taipei, Jan. 20 (CNA) Forty-four Taiwanese nationals who were allegedly part of a telecom fraud ring in Latvia that targeted Chinese citizens have been charged with aggravated fraud, Taichung prosecutors announced Saturday.
The suspects were allegedly part of a 111-member fraud ring that operated in the northern European Baltic state, according to the Taichung District Prosecutors Office.
The ring was busted Aug. 14-15 last year by Latvian police, in cooperation with Chinese authorities.
One hundred and ten Taiwanese suspects and one Latvian suspect were detained.
Following the bust, the Chinese authorities asked Latvia to deport the Taiwanese suspects to China to face trial, but a Latvian court rejected the request. Instead, Latvia deported all 110 Taiwanese suspects to Taiwan between Aug. 26 and Sept. 24 last year, at the request of the Taiwanese government.
Taichung prosecutors said Saturday that members of the fraud ring set up operational bases in Latvia and Hungary and targeted Chinese citizens, defrauding victims of their money by telling them that their names had been used by others to set up fraudulent mobile phone accounts and commit major economic crimes.
The 44 charged suspects were found to have played major roles in the fraud ring, prosecutors said, adding that they are still investigating the roles of the other suspects.