Six foreign students rescued after being trapped in creek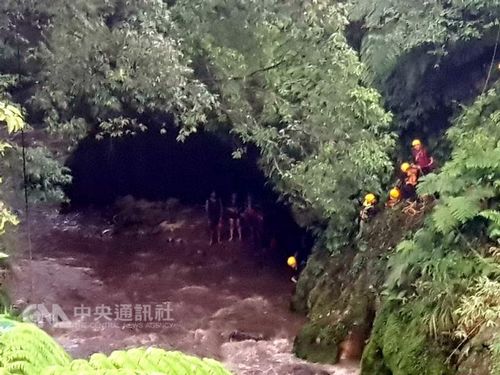 Taipei, Oct. 8 (CNA) Six foreign university students have been rescued after being trapped against a mountain wall in a creek in New Taipei due to a sudden surge in its water level, the New Taipei Fire Department said Sunday.
The Fire Department said the students were trapped at around 4 p.m. in Yongding Creek in Shiding District. Rescue workers were quickly dispatched to the area and used rescue cables and hooks to deliver them to safety.
All six students are studying at Ming Chi University of Technology. Two of them were from India and the other four were from Vietnam, the fire department said.