Taiwan's third offshore wind farm officially inaugurated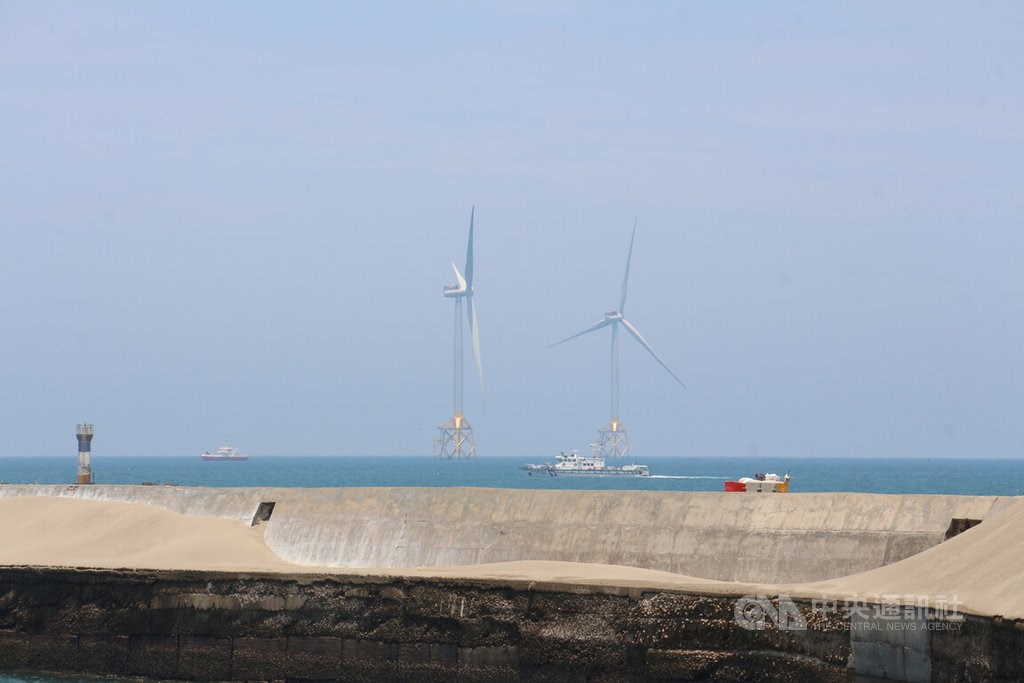 Taipei, May 16 (CNA) Formosa 2, an offshore wind project located in Taiwan's northwestern county of Miaoli, was officially inaugurated on Tuesday.
Consisting of 47 wind turbines and covering an area of 68.81 square kilometers off the coast of Zhunan Township, Formosa 2 has an installed capacity of 376 megawatts (MW) and is expected to supply power to approximately 380,000 households per year in the area, according to developers.
It is a joint development project by Japanese joint venture JERA, Australia's Green Investment Group under Macquarie Asset Management, and Taiwan's Synera Renewable Energy.
Formosa 2 is the third offshore wind farm to enter into service in Taiwan, following Formosa 1 in Miaoli and Taiwan Power Company's Phase-1 Power Grid Construction for Offshore Wind Connection in Changhua County.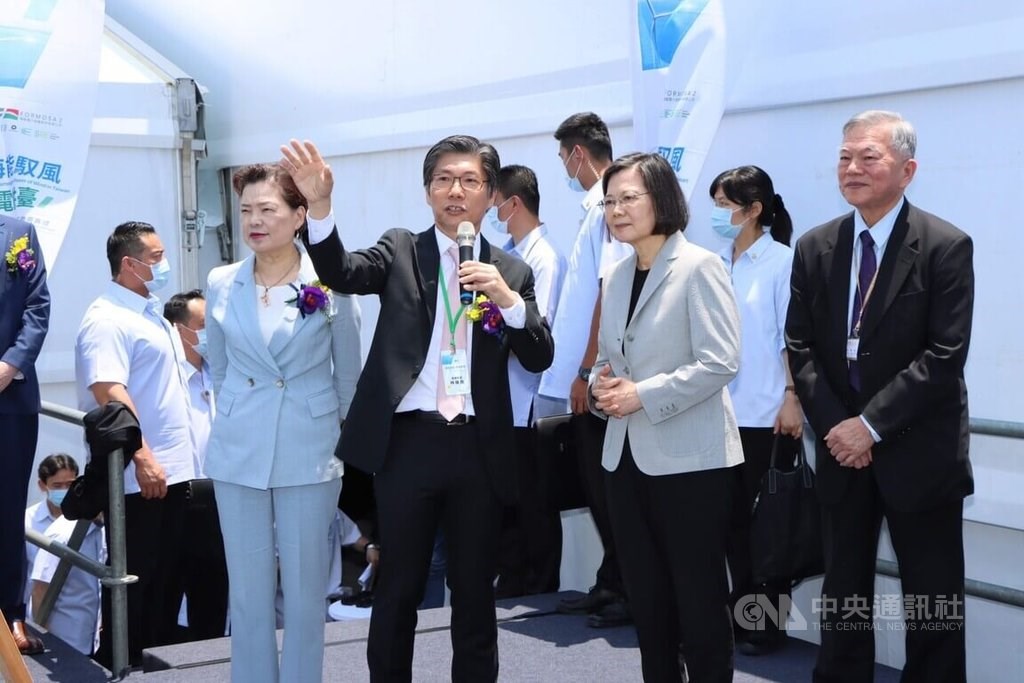 At an event marking the official inauguration of Formosa 2, President Tsai Ing-wen (蔡英文) said the completion of the offshore wind farm shows that green energy is "developing steadily" in Taiwan.
According to Tsai, there are currently 208 offshore wind turbines installed in Taiwan, and the country expects to add three more wind farms this year.
The demand for green energy by Taiwan's industries to produce their products and services will only grow in the future as countries around the world work toward achieving the goal of net-zero emissions, Tsai said.
The development of sufficient green energy is therefore very important for Taiwan to maintain its competitiveness in global markets, she added.
Tsai called for cooperation between the public and private sectors to "turn challenges into business opportunities" and facilitate the government's 2050 net-zero goal.
The inaugural event was also attended by Senior Advisor to the President Shen Jong-chin (沈榮津), Economics Minister Wang Mei-hua (王美花), and the Australian representative to Taiwan, Jenny Bloomfield.
In a press release, the Australian Office Taipei said Tuesday's event marked "another important milestone" in the long-standing and mutually beneficial trade and investment relationship between Australia and Taiwan.
The office, which represents Canberra's interest in Taiwan in the absence of diplomatic relations, said it would continue to work with Taiwan to promote trade and investment opportunities for the development of offshore wind and other renewable energy.