Moderna to conduct trials for its new mRNA products in Taiwan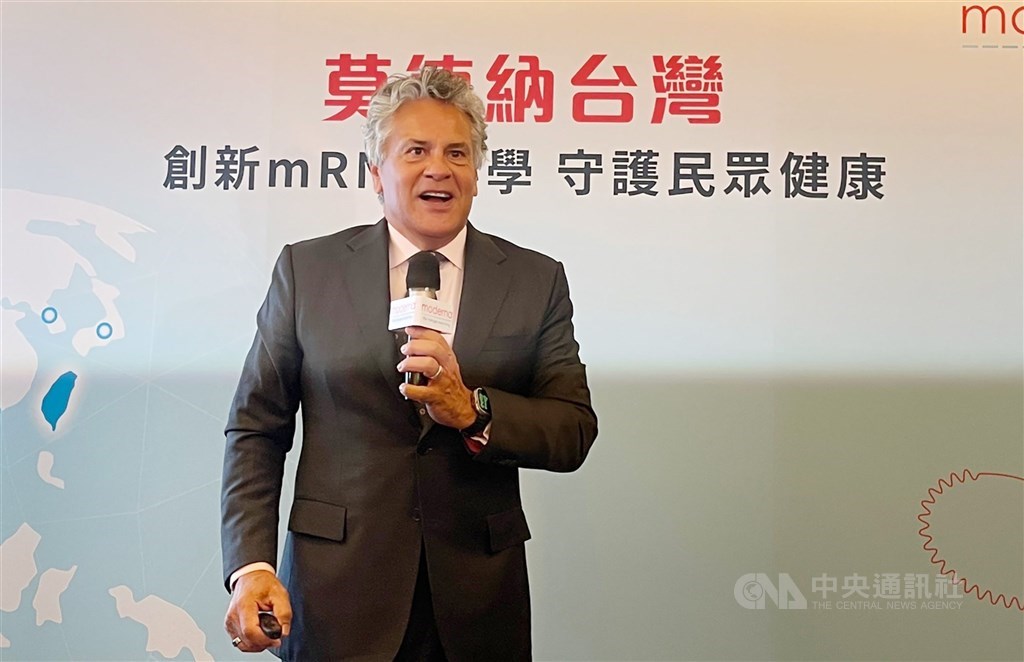 Taipei, Dec. 6 (CNA) Moderna sees Taiwan as a crucial site for clinical trials necessary for refining its mRNA technology, and will include it as a site for its multicenter trials, said Patrick Bergstedt, a senior vice president of Moderna, on Tuesday during his first visit to the country.
The multinational pharmaceutical company has launched an initiative called "mRNA Access," which aims to make its technology platform available for use by researchers worldwide, including those in Taiwan, to facilitate their research into nascent transmissive diseases, Bergstedt said at an event in Taipei.
The company will launch clinical trials of 15 nascent or neglected transmissive diseases in 2023 with an emphasis on respiratory diseases, he said.
The Asia-Pacific region is an indispensable market for Moderna, which in 2021 created subsidiaries in Japan, South Korea and Australia, and in September this year launched a subsidiary in Taiwan, he said.
With the establishment of Moderna Taiwan, the company hopes to tap into the country's world-famous health care system, medical research capacity, and innovations in the biotechnology industry to provide people in Taiwan with more disease prevention and treatment options and collaborate with its health care experts to help the country meet challenges in health care, he said.
Taiwan is the only Asian country that has been tapped by Moderna to conduct clinical research into respiratory diseases and flu vaccines, Moderna Taiwan General Manager Joyce Lee (李宜真) said.
The preliminary results from those studies are expected to become available in March 2023, she said.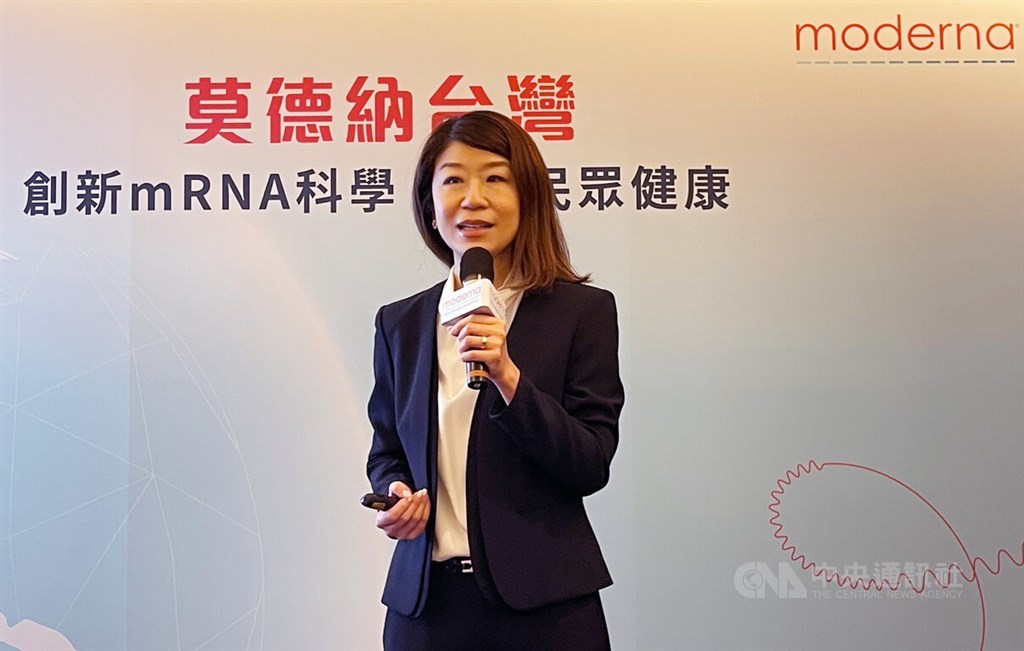 Moderna supplied more than 800 million doses of mRNA vaccines worldwide in 2021 and is exploring new possibilities for mRNA application outside the field of COVID-19 vaccines, she said.
The company will bring its most advanced mRNA technology to Taiwan to facilitate its clinical trials in the country and to market its mRNA technology, she said.
Meanwhile, Moderna Taiwan has begun recruiting market access, digital marketing, and commercial specialists as it seeks to expand its staff to 10 in 2023, she said.
Related News
Dec. 1: Taiwan receives new shipment of Moderna vaccine against Omicron BA.5
Oct. 26: Taiwan grants EUA for updated Pfizer and Moderna COVID-19 vaccines
Sept. 30: Moderna establishes Taiwan unit to enhance cooperation
Sept. 2: Taiwan grants EUA for new Moderna COVID-19 vaccine aginst BA.1