Researchers identify possible trigger of fatal lung disease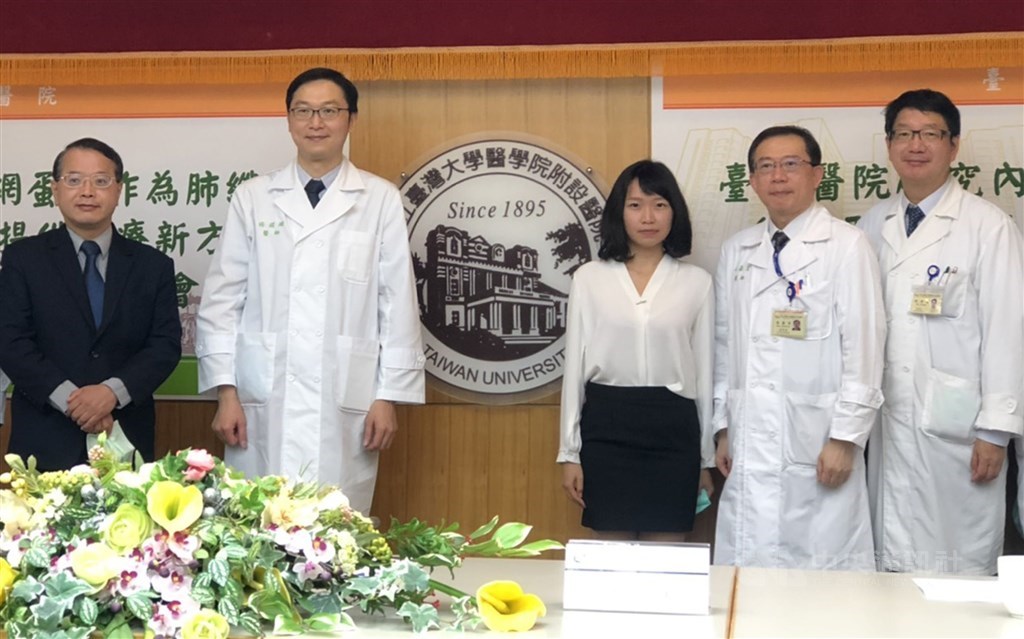 Taipei, Sept. 25 (CNA) A research team at National Taiwan University Hospital (NTUH) has identified a key factor in pulmonary fibrosis, a poorly understood condition characterized by the progressive scarring and thickening of tissue in the lungs.
At a presentation of the study Friday, NTUH doctor Yang Kai-chien (楊鎧鍵) said that while such scarring can be caused by multiple factors, doctors are often unable to pinpoint the cause, in which case the disease is called idiopathic pulmonary fibrosis (IPF).
An estimated 4,000-5,000 people in Taiwan suffer from the disease, Yang said, which represents about 1.7-2.1 people per 10,000, consistent with global estimates for the prevalence of the disease.
Because the condition is so poorly understood, few therapeutic options exist, and IPF patients who do not receive lung transplants have a life expectancy of 2-5 years, he said.
In 2018, Yang's team observed the essential role that a gene encoded protein known as TXNDC5 (Thioredoxin domain-containing protein 5) plays in the activation of cardiac fibrosis.
Extending this research to the lungs, they found that increased TXNDC5 activity also stimulated cellular activity and caused a build-up of the proteins that characterize fibrotic lung tissue.
In subsequent testing on mice, they found that by using gene editing technology to delete TXNDC5 in fibrotic parent cells, they could significantly slow the growth of fibrotic tissue and reduce the deterioration of lung function.
According to Yang, this technique of inhibiting TXNDC5 activity could be useful in developing new medications, which could potentially also be used to treat fibrosis occurring in other organs, such as the heart, liver and kidneys.
The NTUH team's research on the topic was published last month in the open access scientific journal Nature Communications.