24 percent fewer Taiwanese visit transportation hubs due to COVID-19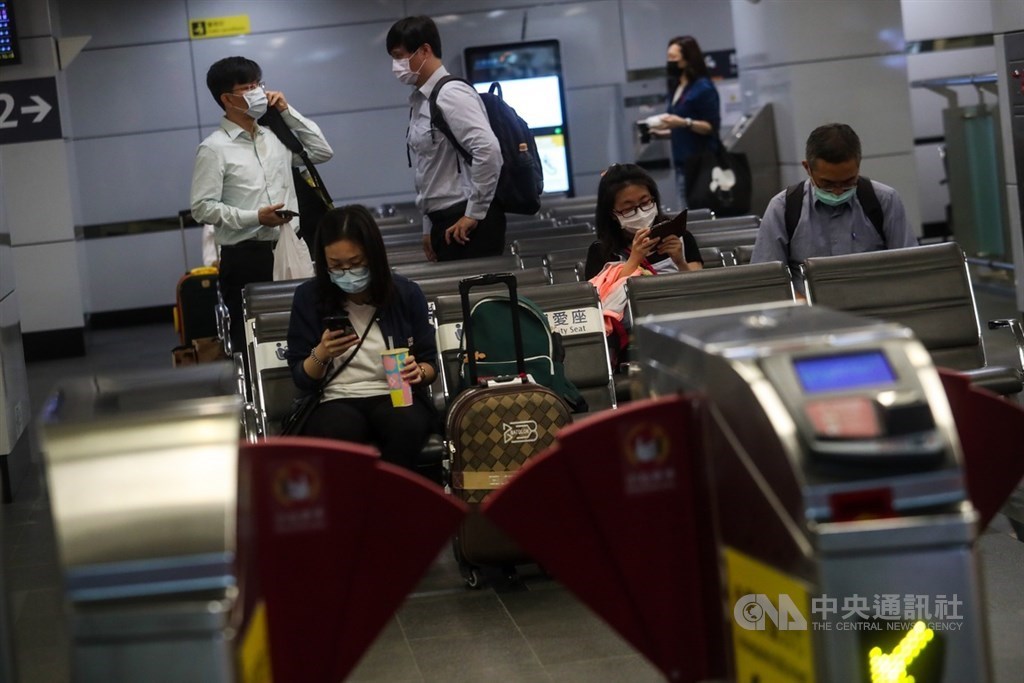 Taipei, April 5 (CNA) Residents in Taiwan have significantly reduced their use of public transport hubs and visited parks more often in recent weeks due to the deadly COVID-19 pandemic, according to information released by U.S.-based search engine giant Google Inc.
Taiwanese made 24 percent fewer visits to subway, bus, and train stations on March 29, compared with the frequency recorded from Jan. 3 to Feb. 6, according to the company's COVID-19 Community Mobility Reports released on April 3.
The same report also shows that Taiwanese made 9 percent fewer visits to crowded indoor venues, such as restaurants, cafes, shopping centers, theme parks, museums, libraries, and movie theaters.
Meanwhile, visits to outdoor locations, such as national parks, public beaches, marinas, dog parks, plazas, and public gardens increased by 17 percent on March 29, comparing with two months ago.
Taiwan residents also made 3 percent more visits to food shops, drug stores, and pharmacies, on that day, it added.
The mobility reports, consisting of 131 countries and regions worldwide, chart movement trends to show how community mobility has changed versus a baseline average from Jan 3 to Feb 6, 2020, before more extensive COVID-19 outbreaks were reported worldwide, according to the company.
Google says these insights are created by collecting aggregated, anonymized data from users who have enabled the Location History setting on their smartphones.
The company does not provide the exact number of visits to places and claims that it does not collect personally identifiable information about users.
By providing this data, Google hopes to help local governments and public health officials manage the COVID-19 pandemic, the company said.
According to the reports, activity at work places and shopping centers have dropped around the world, especially those hardest hit by the coronavirus.
The report for Italy, which remains one of the countries hardest hit by the virus with more than 124,000 cases and 15,000 deaths, for instance, illustrates the extent of the change after the introduction of lockdown measures -- with retail and recreation dropping 94 percent compared to Google's baseline; grocery and pharmacy visits were down 85 percent; with a 90 percent drop in trips to parks and beaches.
The same report shows an 87 percent drop in activity at transit stations; a 63 percent fall in activity at workplaces; and an increase of almost a quarter (24 percent) in residential location activity -- as many Italians stay at home instead of commuting to work.