TSMC supplies to Huawei continue; 2019 guidance unchanged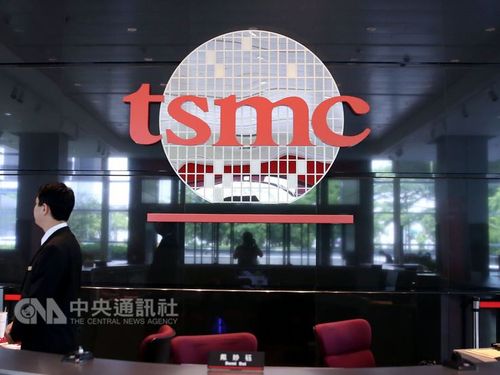 Taipei, May 24 (CNA) Taiwan Semiconductor Manufacturing Co. (TSMC), the world's largest contract chipmaker, said Thursday that its supply to Chinese telecom equipment producer Huawei Technologies Co. continues, despite a decision by U.K.-based chip designer ARM Holdings to suspend business with the Chinese firm.
Meanwhile, TSMC has left its sales growth forecast unchanged, expecting a rebound in the global semiconductor industry in the second half of this year.
TSMC, which provides wafers to Huawei's semiconductor production arm HiSilicon (Shanghai) Technologies Co., said that like other TSMC clients, HiSilicon is one of the Taiwanese firm's business partners.
ARM, which provides intellectual property used in 90 percent of the world's mobile processors, announced Thursday that it has stopped doing business with Huawei, in compliance with the U.S. blacklisting of the Chinese smartphone brand.
Last week, U.S. President Donald Trump issued an executive order and declared a national economic emergency that empowers the government to ban the technology and services of "foreign adversaries," which apparently targeted Huawei.
Before ARM's announcement, Google Inc. said it is planning to restrict Huawei's access to its Android operating system and will also limit access to its apps such as Gmail and the Google Play store in new handsets made by Huawei.
TSMC said the company has comprehensive rules governing compliance management and due diligence for its shipments but after a preliminary review, the chipmaker said its supplies to Huawei abide by the rules, so its shipments to the Chinese tech giant will continue.
TSMC said it has left its sales guidance for the second quarter of this year unchanged, despite ARM's decision to suspend its business with Huawei by stopping supply licensing to and support for the Chinese firm's products.
Market analysts said Huawei accounts for 5 percent-10 percent of TSMC's total revenue and is among the top three clients of the Taiwanese chipmaker's top three clients, placing orders for chips made using TSMC's high-end technologies, including the 7-nanometer process, to roll out its Kirin processors used in the Chinese smartphone brand.
In an investor conference held in mid-April, TSMC forecast that its revenue for the April-June period will range between US$7.75 billion and US$7.65 billion, with a median US$7.6 billion, representing a 7- percent increase from the first quarter.
Lora Ho (何麗梅), TSMC's senior vice president and chief financial officer, told the press that growth momentum of the global semiconductor industry is expected to pick up in the second half of the year after a slow first half.
Ho said TSMC is expected to see its sales up slightly from a year earlier in 2019. In January, TSMC told reporters that its 2019 sales could rise 1 percent-3 percent from a year earlier.
Shares of TSMC bounced back, up 1.30 percent to close at NT$233.00 (US$7.63) on the Taiwan Stock Exchange Friday after a slump of 3.36 percent a day earlier amid lingering concerns over the lingering Washington-Beijing trade dispute.