Cameron as foreign secretary won't change U.K. China policy: Envoy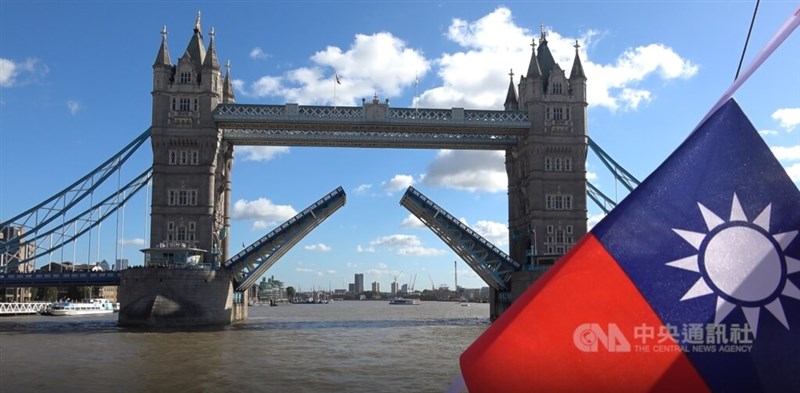 Taipei, Nov. 21 (CNA) The appointment of former Prime Minister David Cameron as the U.K.'s new foreign secretary will not change the country's "clear-eyed" approach to China, the head of the British Office in Taipei said Tuesday.
"The foreign secretary has made clear that his approach to the region and China-related issues is very much in keeping with our approach as it has been over the last few years," Representative John Dennis said during a media gathering.
Over the past years, it has been "a real challenge" to try and have a relationship with a "much more aggressive China," said Dennis, the U.K.'s de facto ambassador to Taiwan in the absence of diplomatic relations.
According to Dennis, China "poses an absolutely epoch-defining challenge to the type of international order that we want to see, both in terms of security and values."
"And that while we will engage with Beijing on global challenges such as climate change and AI [artificial intelligence], huge global challenges, where there are attempts by the Chinese government to force the Chinese Communist Party to coerce or create dependencies, then sure as goodness we're going to push back," Dennis said.
To sum up, the representative said "China can't be ignored, but we've got to be clear-eyed about it, absolutely clear-eyed about it, in our engagement."
Taiwan's foreign ministry spokesman Jeff Liu (劉永健) told reporters in Taipei on Nov. 14 that it is "inaccurate and inappropriate" to term Cameron as "China-friendly or pro-China," given that the role of foreign minister and foreign policy was centered on pursuing a country's best interests.
Liu added that Taiwan welcomed the appointment of Cameron, a former prime minister and seasoned politician.
Taiwan is looking forward to deepening relations with the U.K. together with the new foreign secretary based on an existing solid foundation, Liu added.
Meanwhile, speaking during Tuesday's media gathering, Dennis, who took office in December 2020, said bilateral trade and economic ties have continued to surge during the past three years.
Last year, U.K.-Taiwan bilateral trade hit a record high at 8.6 billion pounds (US$ 10.78 billion), according to Dennis.
"Taiwan is now the U.K.'s 5th largest trading partner in the Asia Pacific Region and the U.K. is Taiwan's 3rd largest trading partner in Europe," Dennis said.
On Nov. 8, the U.K. and Taiwan signed the UK-Taiwan Enhanced Trade Partnership (ETP), marking "a significant moment for our bilateral trade relationship," Dennis said.
Calling the ETP "the next significant step" in terms of bilateral trade relationship, and a culmination of many years of work, Dennis said it was a "new and innovative form of trading arrangement" and a "strong demonstration of the commitment shown on both sides to grow and deepen mutually beneficial relationship."
Dennis said the ETP set up three priorities for future bilateral cooperation, namely, two-way investment, digital trade, and energy and net-zero emissions, adding that all of them offer opportunities for both Taiwanese and British businesses.
"Including these areas in the ETP will ensure we are setting the right foundation for the future of our trading relationship and provide further confidence for businesses to invest," Dennis added.