DEFENSE
/
U.S. approves 1st-ever funds for Taiwan under Foreign Military Financing program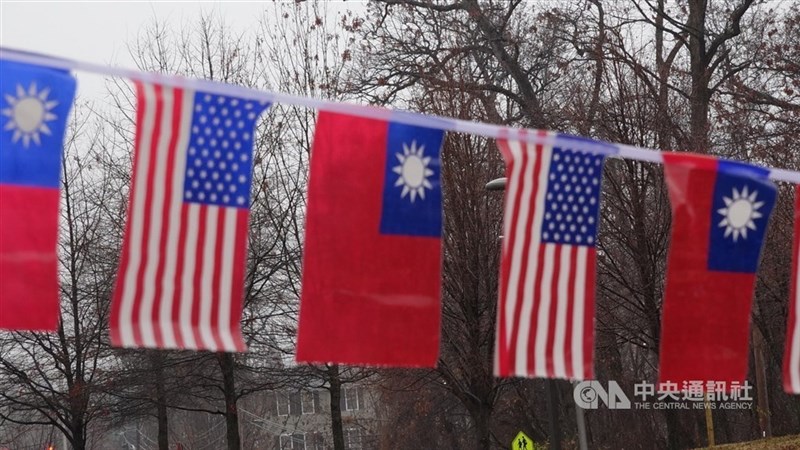 Washington, Aug. 30 (CNA) The administration of U.S. President Joe Biden has approved the first-ever tranche of funds for Taiwan under Washington's Foreign Military Financing (FMF) program traditionally reserved for sovereign, independent states.
In a written response to CNA about the news, first reported by the Associated Press, a U.S. State Department spokesperson, speaking on condition of anonymity, said: "On August 29, 2023, the Administration notified Congress of its intent to provide Taiwan with $80 million in Foreign Military Financing (FMF) assistance."
According to the U.S. State Department spokesperson, the FMF funds are "consistent with the Taiwan Relations Act and the U.S.' longstanding 'one China' policy, which has not changed."
"The United States makes available to Taiwan defense articles and services necessary to enable it to maintain a sufficient self-defense capability. The United States has an abiding interest in peace and stability in the Taiwan Strait, which is critical to regional and global security and prosperity," the U.S. official said.
Meanwhile, Sun Li-fang (孫立方), a spokesperson for Taiwan's Ministry of National Defense, thanked the U.S. for the funds, as well as for honoring the Taiwan Relations Act and the Six Assurances and bolstering Taiwan's self-defense capabilities.
Separately on Wednesday, U.S. House Foreign Affairs Committee Chairman Michael McCaul said in a statement: "I am glad the administration is further implementing our bipartisan Taiwan Enhanced Resilience Act by finally providing FMF to Taiwan."
"These weapons will not only help Taiwan and protect other democracies in the region but also strengthen the U.S. deterrence posture and ensure our national security from an increasingly aggressive CCP," McCaul added.
The U.S. government did not specify what military equipment or systems would be paid for under FMF, according to the Associated Press, which obtained a copy of the State Department notification sent to Congress.
However, the notification said items that could be covered include air and coastal defense systems, armored vehicles, infantry fighting vehicles, drones, ballistic missile and cyber defenses, and advanced communications equipment, the Associated Press reported.
The funds come several months after the Biden administration provided a US$345 million military aid package to Taiwan under the Presidential Drawdown Authority, while the U.S. Congress last year approved loans to the tune of US$2 billion for fiscal year 2023.
According to experts in both the U.S. and Taiwan, the assistance announced Wednesday will most likely be a loan rather than a grant.
Although the 2023 National Defense Authorization Act authorized the State Department to provide annual grants of US$2 billion to Taiwan from 2023-2027, that provision was not included in the 2023 Consolidated Appropriations Act, which provides the legal basis for the U.S. government's appropriations of funds.
The U.S. State Department has not clarified whether the latest funding will be in the form of a loan or a grant as of press time.
View All