TRADE DEALS
/
Biden signs law approving first part of U.S. trade pact with Taiwan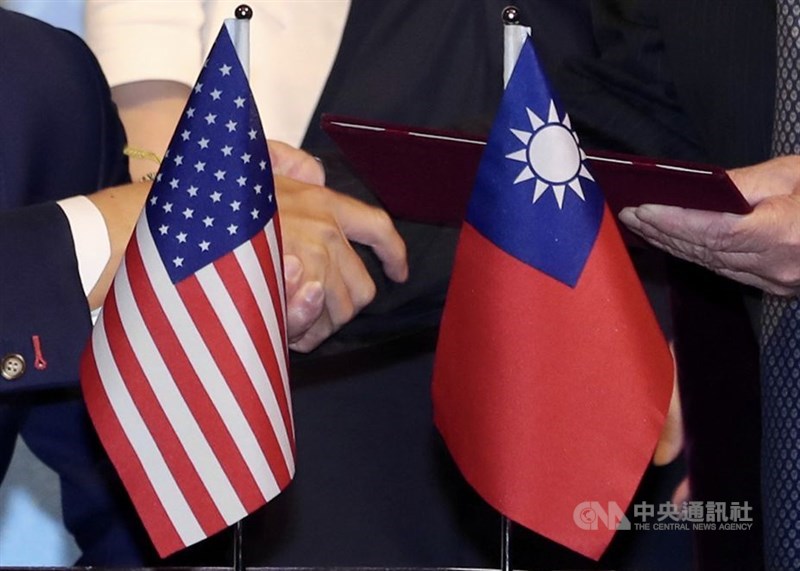 Washington, Aug. 7 (CNA) U.S. President Joe Biden on Monday signed into law a bill that approves the first agreement negotiated under a bilateral trade initiative between the United States and Taiwan, the White House said in a statement.
Biden signed the bill called the "United States-Taiwan Initiative on 21st-Century Trade First Agreement Implementation Act," which took effect immediately, according to the statement.
The signing comes several days after U.S. Congress passed the legislation and sent it to the White House for Biden's signature.
After a year of negotiations, the United States and Taiwan signed an initial agreement under the trade initiative in Washington on June 1 through the American Institute in Taiwan and the Taipei Economic and Cultural Representative Office in the U.S.
The first agreement under the initiative, which does not cover tariff reductions or exemptions, covers general principles related to customs and border procedures, regulatory practices and anti-corruption practices.
It is hoped that those principles will facilitate bilateral trade and investment flows in part by minimizing border formalities, setting standards for the regulation of domestic services, and supporting small and medium-sized enterprises.
On June 9, U.S. Senator Ron Wyden, chairman of the Senate's Finance Committee, and U.S. Representative Jason Smith, chairman of the House Ways and Means Committee, proposed the bill affirming their backing for the first agreement under the trade initiative.
The legislation requires the U.S. president report to the U.S. Congress how the first agreement with Taiwan would enhance U.S.-Taiwan trade relations and advance the interests of U.S. workers, consumers, enterprises, and farmers.
It also requires that the president certify in writing to Congress within 30 days before the agreement enters into force that Taiwan has taken the necessary measures to comply with the terms of the agreement.
The bill also requires U.S. officials to ensure that any additional agreements with Taiwan would be made transparently and in full consultation with the Congress.
The bill, which was passed in the Senate by a voice vote on July 18, cleared the House of Representatives on June 21 and was then sent to the president to be signed into law within 10 days on July 27 after being signed by House Speaker Kevin McCarthy.
In the White House statement on Monday, however, Biden voiced concern over a portion of the law.
In cases where the requirements of Section 7 of the Act, which require transmission of trade deal drafts to Congress, would "impermissibly infringe upon my constitutional authority to negotiate with a foreign partner, my administration will treat them as non-binding," he said.
Related News
Aug. 4: Taiwan, U.S. trade officials discuss agenda for new round of talks
July 26: Taiwan's Legislature clears initial trade deal with U.S.
July 20: U.S. House introduces bipartisan bill on tax issues with Taiwan
July 4: President Tsai urges support for Taiwan-U.S. tax agreement
June 21: Agriculture top priority in next U.S. trade talks: Top Taiwan negotiator
View All