DEFENSE
/
U.S. announces US$345 million military aid to Taiwan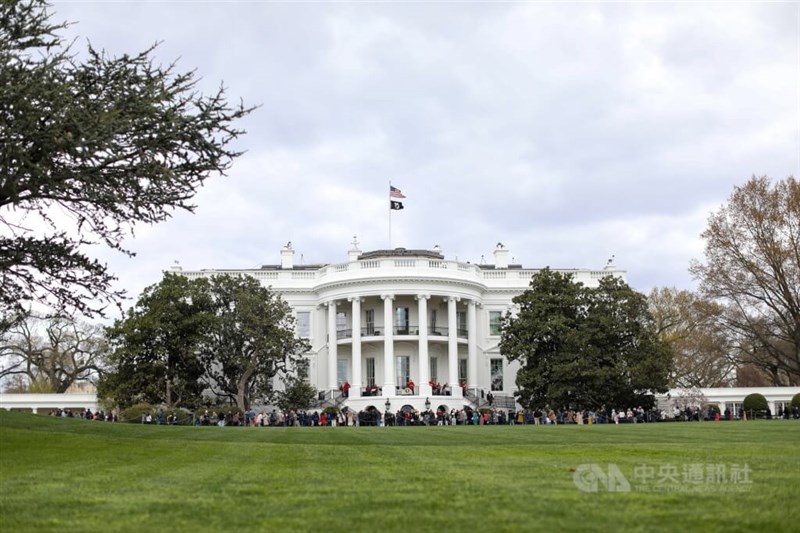 Washington, July 28 (CNA) The United States on Friday announced a US$345 million military aid package to Taiwan which is to be delivered under a Presidential Drawdown Authority (PDA) approved last year by the U.S. Congress along with a limit of US$1 billion in defense articles and services in fiscal year 2023.
The White House's announcement said the package will include "defense articles and services of the Department of Defense, and military education and training," but did not specify what weapons systems or services will be provided.
Following the announcement, House Foreign Affairs Committee Chairman Michael McCaul issued a statement applauding the move, which he said "should have occurred much earlier."
"I am glad to see the Biden administration send this much-needed weapons package to Taiwan as Communist China eyes further aggression," McCaul said.
"The U.S. must remain committed to providing necessary defense articles to enable Taiwan in maintaining deterrence and self-defense capability," he added.
Reuters on Thursday cited four unnamed sources as saying that the package could include four unarmed MQ-9A reconnaissance drones.
However, as officials were still working through details on removing some of the advanced equipment from the drones which only the U.S. Air Force is allowed access to, it was uncertain whether the drones were still part of the package, Reuters reported.
The purported provision of MQ-9A drones should not be confused with a contract that the U.S. Air Force signed with General Atomics Aeronautical Systems in May to supply Taiwan with four MQ-9B "Sky Guardian" drones.
The contract has a ceiling value of US$216.7 million and production of the drones is expected to be completed in 2025.
That is in addition to four MQ-9B "Sea Guardian" drones that Taiwan has already purchased from former U.S. President Donald Trump's administration for a price of US$217 million. Taiwan is expected to take delivery of the Sea Guardian drones in 2025.
Su Tzu-yun (蘇紫雲), a research fellow at Taiwan's Institute for National Defense and Security Research, held different views, saying that the Pentagon likely prioritized the delivery of precision-guided munitions in Friday's package.
These munitions could include FIM-92 "Stinger" surface-to-air missiles, MIM-104 "Patriot" missiles, or Norwegian Advanced Surface-to-Air Missile System.
The PDA enables the U.S. president to direct a drawdown to provide military assistance to U.S. allies in crisis situations.
It allows for the speedy delivery of defense articles and services from the Pentagon's existing stocks to foreign countries and international organizations to respond to "unforeseen emergencies," according to the U.S. State Department.
"Such assistance can begin arriving within days -- or even hours -- of approval," according to the department.
The Taiwan PDA, which was introduced in the 2023 National Defense Authorization Act passed by the U.S. Congress last year, has a US$1 billion limit for fiscal year 2023.
Taiwan has been highlighting delays in the delivery of weapons it had purchased from the U.S. since last year.
In February, Washington had run up a backlog of US$21 billion worth of defense articles it has agreed to sell Taiwan, according to U.S. Representative Young Kim.
Taiwan reportedly received the first shipment of Stinger missiles from the U.S. through the PDA in May, but the Ministry of National Defense would not confirm the news.
View All