KMT denies 'replacing Hou,' 'Ko-Hou' ticket for 2024 presidential race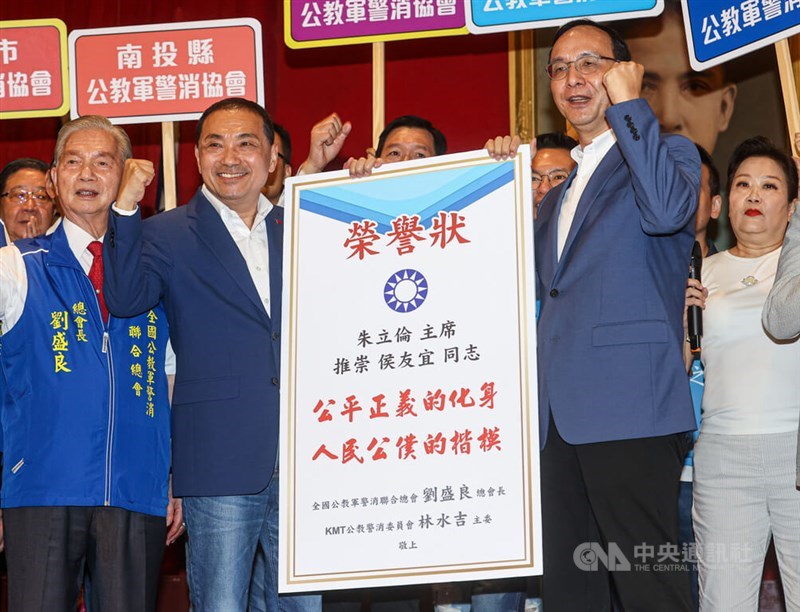 Taipei, July 13 (CNA) Opposition Kuomintang (KMT) officials have categorically rejected either replacing its presidential candidate Hou Yu-ih (侯友宜) or having him run with former Taipei Mayor Ko Wen-je (柯文哲) as his vice president in the party's bid to win the 2024 election.
Speaking at a meeting of the KMT's Central Standing Committee (CSC) Wednesday, KMT Chairman Eric Chu (朱立倫) reiterated there "was absolutely no possibility" that the party would consider "replacing Hou" with another candidate to take part in the presidential election in January.
The KMT drafted Hou, the New Taipei mayor, to be its nominee for the presidency over Terry Gou (郭台銘), the founder of Hon Hai Precision, on May 17.
However, some KMT members have not relented in calling for the party to make a change, citing some polls which have suggested Hou is in third place behind both Ko of the Taiwan People's Party (TPP) and Lai Ching-te (賴清德), Vice President of the ruling Democratic Progressive Party (DPP).
Following Hou's nomination, Gou immediately voiced his support for Hou, but rumours that Gou and Ko might join forces in the race continue to linger on, precipitating internal disquiet in the KMT.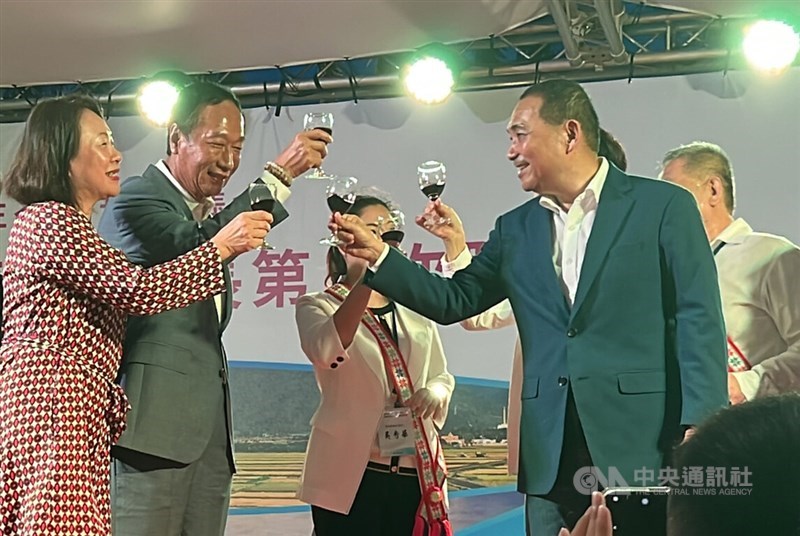 It was known that some KMT CSC members, who generally support Gou, had initially planned to propose a motion during Wednesday's meeting to challenge Hou's candidacy, as they argued the party should have a presidential/vice-presidential ticket that has the best chance of winning.
Although they failed to go ahead with the plan on Wednesday, due to a party intervention, some members told reporters on the condition of anonymity that they will table the motion during next Wednesday's meeting, with the aim of putting it on the agenda of the party's convention scheduled for July 23.
The plan was not floated to "replace Hou" or "block Hou's candidacy," but rather to "express concerns about Hou's persistently low poll numbers," Chiu Ssu-lan (邱素蘭), one of the plan's proponents willing to speak on the record, argued.
Separately, King Pu-tsung (金溥聰), former National Security Council Secretary-General who now serves as CEO of Hou's campaign team, said Thursday that a "Ko-Hou" ticket would be "100% impossible," and it would be disrespectful to Ko for the KMT to unilaterally push for a "Hou-Ko" ticket.
Nevertheless, "there remains room for cooperation" between the KMT and the TPP in the presidential election, which will be held in tandem with a legislative election, King said during a radio interview Thursday.
Meanwhile, Ko told reporters he was unsure how discussions regarding potential cooperation between the TPP and the KMT would proceed because the TPP has already made its nominations in the elections.