Kolas Yotaka to leave Presidential Office after affair rumors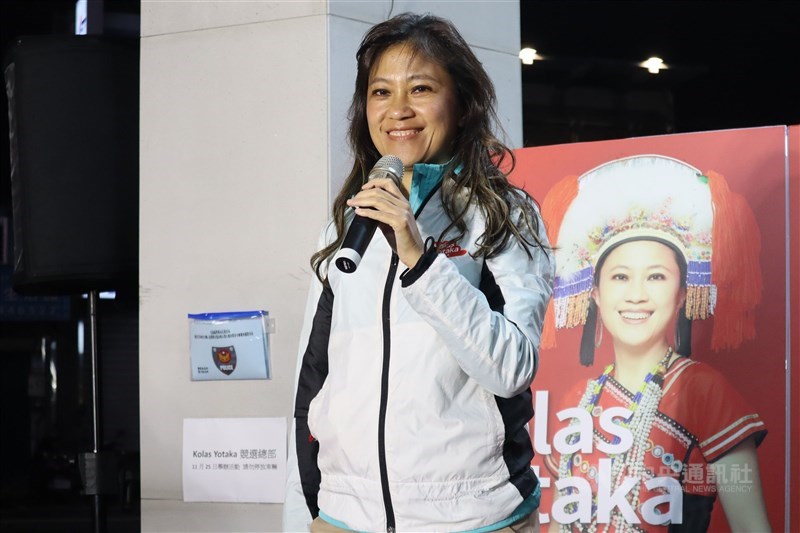 Taipei, June 28 (CNA) Presidential Office spokesperson Kolas Yotaka has tendered her resignation after a report alleged that she had an affair with a married police officer, surnamed Lee (李), who was her bodyguard during her run for Hualien County magistrate last year.
Kolas' resignation was approved by President Tsai Ing-wen (蔡英文), according to another spokesperson at the office Wednesday.
A report published by Mirror Media early Wednesday said it found that Kolas, 49, traveled often between Taipei and Hualien, where she stayed with Lee, after she lost the election and later regained her post as a spokesperson at the Presidential Office.
The two tried to have a child together, the report claimed, and said the relationship came to light after Lee's wife filed suit against Kolas for infringing upon her spousal rights at the Hualien District Court.
Presidential Office spokesperson Lin Yu-chan (林聿禪) said the office would have no comment on the situation because it dealt with private matters, but it hoped Kolas would handle the issues properly.
Kolas tendered her resignation to avoid being a distraction and having a negative impact on public affairs, and the president accepted, Lin said.
In a post on Facebook Wednesday, Kolas called the Mirror Media report exaggerated and said the information it received was cut up and taken out of context.
"I was not aware of the other person's marital situation, and never overstepped boundaries or engaged in intimate behavior," she wrote.
Kolas said she no longer has any contact with Lee, and apologized to all those affected.
"The truth will come out (eventually)," she wrote at the end of the post.
In a separate Facebook post Wednesday, Lee also denied the report's claims, saying that he did not have intimate relations with Kolas.
He also apologized to his family and Kolas for the harm that he said resulted from years of being in an unhappy relationship with his wife. He thanked Kolas for the assistance she provided when he called for help because he was depressed.
"I want to say sorry to Kolas. The long-term friction between me and my wife left me in a constant state of breakdown," Lee wrote, saying that his wife had agreed to get divorced many times but then would change her mind at the end, a situation he said he never told Kolas about.
He blamed the current media speculation on his failure to tell Kolas about the truth behind his marriage.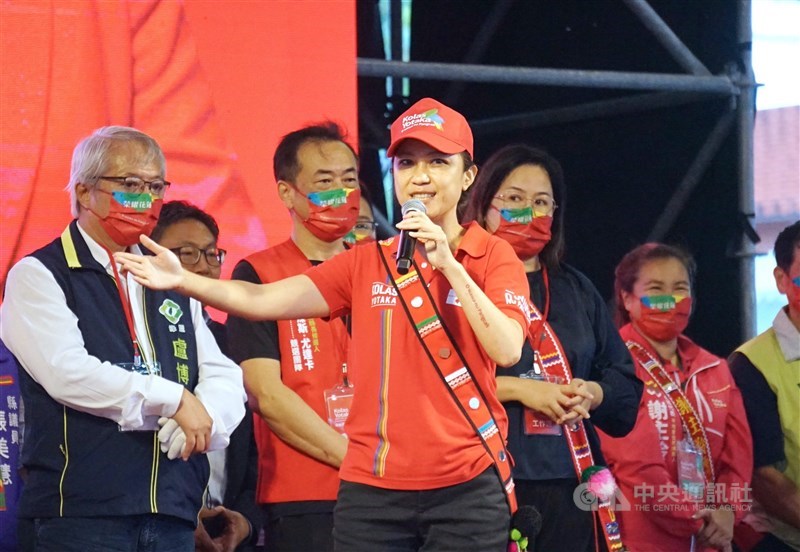 The case has affected Lee's job. The Hualien County Police Bureau decided Wednesday to remove him from his position as head of the Yuehmei Police Station in the county, but he remains employed as a police officer at the station.
Lin Yung-sheng (林永勝), the police bureau's chief inspector, said that because Lee's case had gone to trial, he was removed from his leadership role so he would have more time to focus on the litigation.
According to the bureau, Lee was posted to the Ji'an Precinct on Oct. 25, 2021, and appointed to serve as Kolas' bodyguard from Sept. 19 to Nov. 27, 2022. He was reassigned to head the precinct's Yuehmei station on May 29 this year.
The bureau said Lee was married with two children.
Kolas, who served as a legislator from 2016 to 2018, was a spokesperson with the Cabinet between July 2018 and May 2020.
She was then appointed to the Presidential Office on May 2020, where she served as a spokesperson until July 2022, when she resigned to run in the Hualien County election.