INTERVIEW
/
No guarantees when negotiating with China: Ex-U.K. PM Liz Truss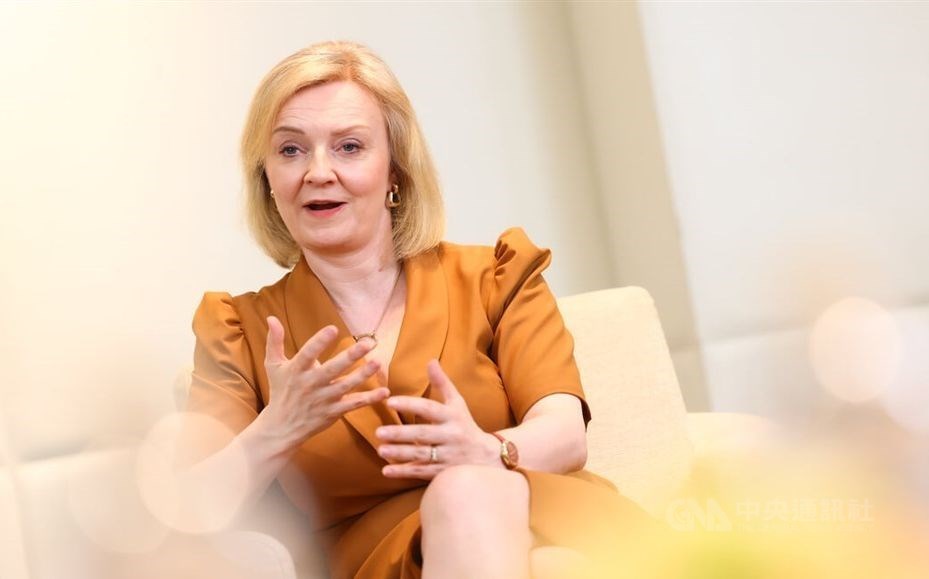 Taipei, May 17 (CNA) Former U.K. Prime Minister Liz Truss said Wednesday that negotiating with Beijing provides no guarantees for Taiwan, as she does not believe "the actions of China have shown that they live by the promises they make."
Asked during an interview with CNA in Taipei for her opinion on negotiating with China to deescalate tensions in the Taiwan Strait, Truss replied: "My question to those who advocate negotiation - even if you got a deal you think is good, what guarantee do you have that it will be followed through?"
The former prime minister added that while she was "all for negotiations … what we have seen, regrettably, is constant Chinese intimidation and bullying of Taiwan."
Other democratic countries around the world - including Lithuania, Australia and Canada - have also been subject to China's bullying, Truss said, adding that she believed the only way to face such threats was through a show of strength.
Citing the British government's negotiations with China prior to the handover of Hong Kong as an example, Truss said she did not think "engaging and negotiation with China has achieved any results."
Truss said the U.K. had sought to protect civil and political liberties in Hong Kong by negotiating with China over the 1984 Sino-British Joint Declaration.
However, Beijing later ignored the agreement guaranteeing Hong Kong a high degree of autonomy for 50 years after the 1997 handover by imposing a sweeping national security law on the city in 2020, Truss added.
Truss also cited talks with China's government that she participated in while serving as the U.K.'s agriculture minister between July 2014 and July 2016.
In January 2015 - less than a month after Hong Kong police dispersed the last of the city's "Umbrella Movement" protesters - Truss traveled to Beijing to sign a memorandum of understanding on trade exchanges and other areas of collaboration with China.
Despite describing China at the time as "a key global economic partner for the U.K.," Truss said such agreements were often subject to "potential arbitrary future action" by Beijing.
Asked what she thought about being labeled as an anti-China politician, Truss told CNA that despite admiring the country's culture, history and philosophy, "what we are facing is a totalitarian regime run by the Chinese Communist Party" that "overrides international agreements."
Regarding whether European countries should take a tougher stance on Chinese diplomatic controversies, Truss said: "I think if you look at policy in the United Kingdom ... we are waking up to the threat, but these policies do take time to change."
Truss arrived in Taiwan on Tuesday evening for a five-day trip, making her the first former British leader to visit the country in 27 years since Margaret Thatcher, who visited twice after leaving office, in 1992 and 1996.
Truss became the U.K.'s shortest-serving prime minister after a tumultuous 49-day stint in office last year.
Related News
May 17: China should not 'dictate' who can come to Taiwan: Liz Truss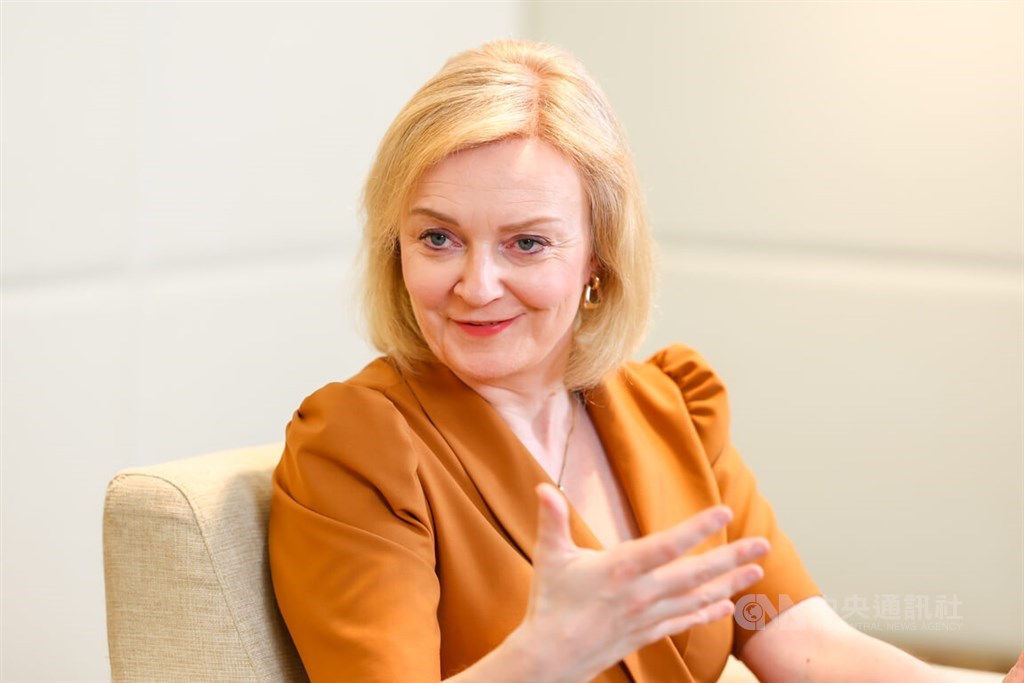 View All