Swedish parliamentarians arrive in Taiwan to meet with President Tsai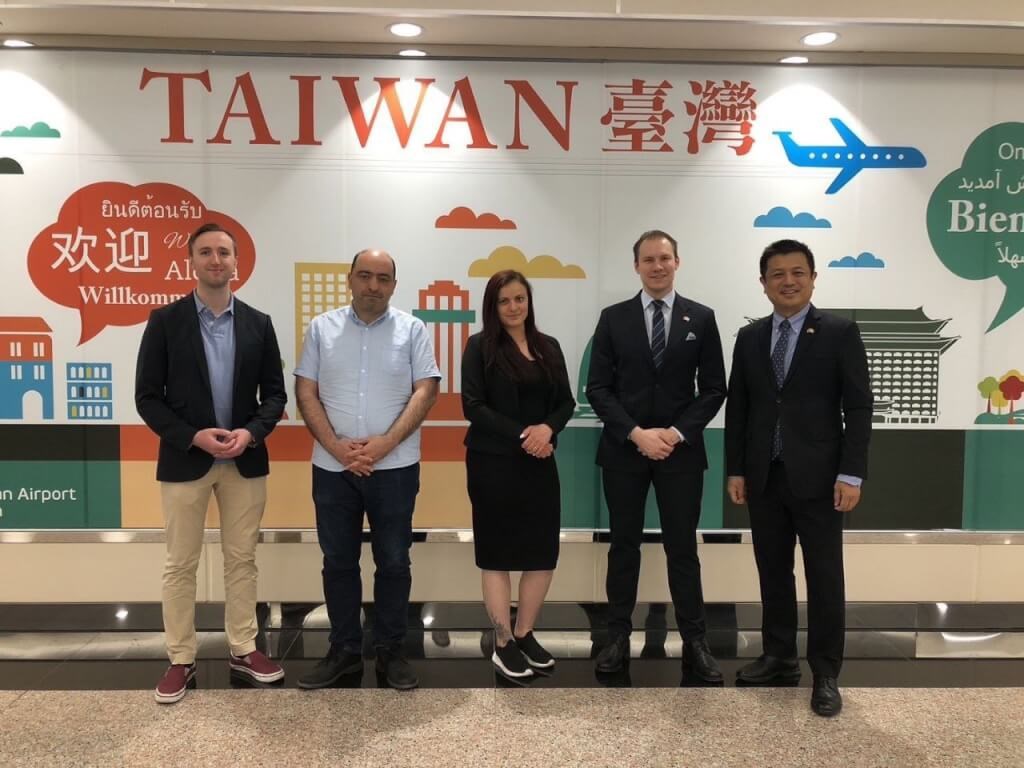 Taipei, May 15 (CNA) A Swedish parliamentary delegation has arrived in Taiwan for a six-day visit during which they will meet with President Tsai Ing-wen (蔡英文) and other senior officials.
The delegation, which includes Swedish parliamentarians Markus Wiechel, Sara Gille, Nima Gholam Ali Pour, and Rasmus Giertz, arrived in Taiwan on Sunday and will depart on Saturday, the Ministry of Foreign Affairs (MOFA) said in a statement.
According to MOFA, the lawmakers will meet with National Security Council Secretary-General Wellington Koo (顧立雄), Deputy Legislative Speaker Tsai Chi-chang (蔡其昌), and Foreign Minister Joseph Wu (吳釗燮), during their stay.
The lawmakers will also visit the Ministry of Economic Affairs, Ministry of Health and Welfare, and other medical, educational and cultural institutions to learn of the latest social and economic developments in Taiwan, MOFA said.
This is the first group of Swedish parliamentarians to visit Taiwan since April 2022.
MOFA described the delegation's visit as just the latest example of warming ties between Sweden and Taiwan, noting that Swedish Prime Minister Ulf Kristersson expressed concern over China's military threat to Taiwan in his first parliamentary address in October 2022.
In a section on foreign policy, Kristersson said that Sweden is "facing the greatest foreign, security and defense policy challenges of modern times."
"China's latest rhetoric towards Taiwan is worrying," he said. "Threats of military force are unacceptable. This applies to all countries … particularly to permanent members of the UN Security Council."
Sweden-China relations should be "anchored in a common European strategy with a clear transatlantic link," he said.
"Sweden will never accept that aggressive states violate democratic countries' freedom and self-determination," he added. "Might does not make right."