U.K. should help Taiwan's defense as much as possible: U.K. politician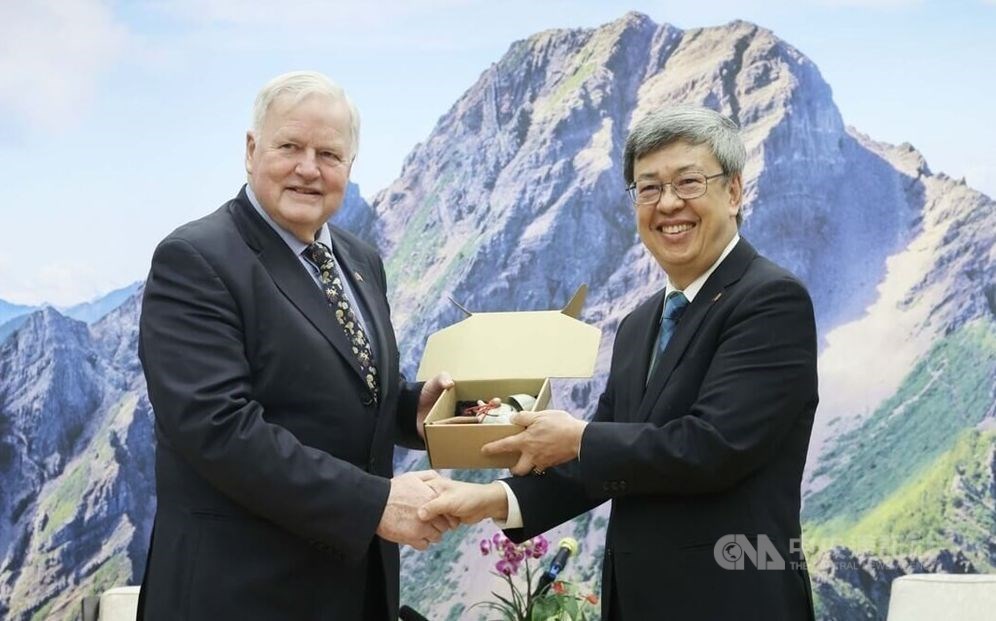 Taipei, March 22 (CNA) Taiwan is on the frontline of confrontation between democracy and autocracy and the United Kingdom should provide the country with as much help as possible to defend itself, Bob Stewart, chair of the British-Taiwanese All-Party Parliamentary Group, said Wednesday.
Speaking to media in Taipei, Stewart confirmed that issues related to the U.K. providing Taiwan with equipment for the latter's Indigenous Defense Submarine program were covered when they met with Taiwan's National Security Council Secretary-General Wellington Koo (顧立雄).
"It came up, in part," Stewart said at a press conference. The six-member British parliamentary group he heads arrived in Taiwan on March 19 for a six-day visit.
Stewart would not reveal any details of the conversation, but said the message the delegation will take back to the British Parliament is that "we should assist Taiwan in its defense as much as possible."
Reuters published an exclusive report on March 13 saying that the value of licenses the British government granted to companies for the export of submarine-related components and technology to Taiwan totaled a record 167 million pounds ($201.29 million) during the first nine months of 2022, which is more than the previous six years combined.
Asked about the reported sharp increase in exports of submarine parts approved by Britain to Taiwan, Stewart said he "fully supports the idea" without giving further comment because he said he is not part of the government.
To strengthen the nation's naval warfare capabilities, Taiwan has begun construction of its first domestically designed submarine since 2019, aiming to build eight new submarines by 2030, with a prototype expected to be tested in September.
In his opening remarks, Stewart praised Taiwan for its democratic development, citing the Democracy Index for 2022 published by the Economist Intelligence Unit in February that rated Taiwan first in Asia and 10th globally.
"What you have achieved in this country over 30 years is nothing more than miraculous, 30 years and you are now rated higher in democratic values than a country like my own which has had 800 years and still we can't get it right," he said.
Taiwan is a country on the frontline of confrontation between democracy and autocracy and represents huge democratic values, the same values as Britain holds, looking well beyond Asia and supporting Ukraine, Stewart said.
Other members of the delegation include members of the House of Commons, or the lower house of the UK Parliament, namely, Rob Butler, Sarah Atherton, Tanmanjeet Singh Dhesi, Afzal Khan, and Marie Rimmer, according to Taiwan's Ministry of Foreign Affairs.