U.S. claims China makes false promises as Honduras plans diplomatic switch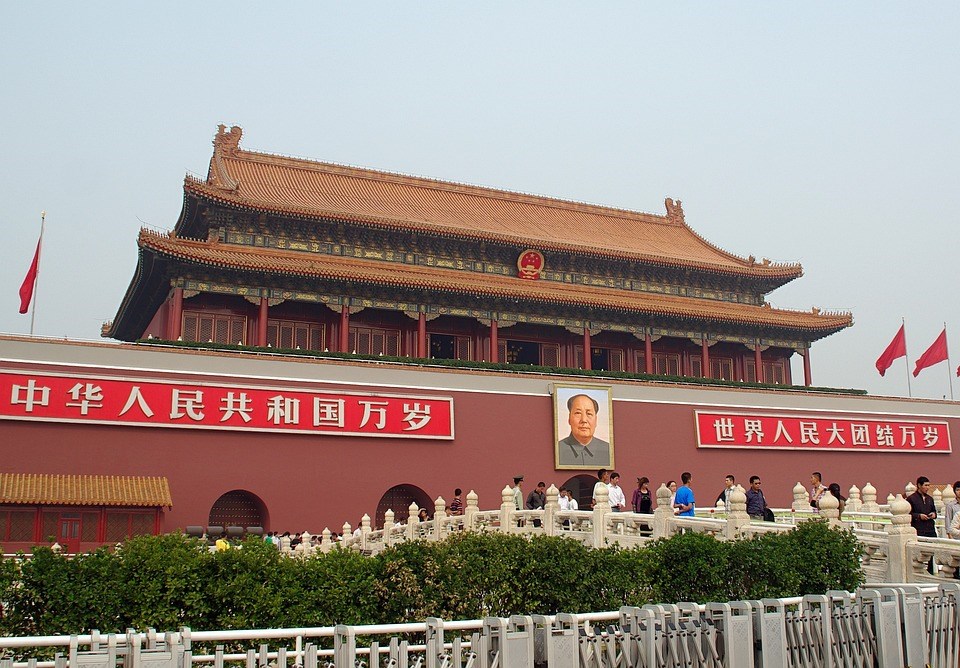 Washington, March 15 (CNA) A U.S. State Department spokesperson claimed Thursday that promises made by China often went unfulfilled, after Honduran President Xiomara Castro announced her government's intention to establish diplomatic relations with Beijing.
The official, who spoke to CNA on the condition of anonymity, said that Honduras would be sacrificing sustainable economic and security benefits for its people if it were to sever official ties with Taiwan, which Beijing considers a precondition for formal relations.
After Honduran Foreign Minister Eduardo Enrique Reina commented that the switch was driven in large part by a need to secure new investment to offset the country's significant debts, the U.S. State Department spokesman said that promises made by China often went unfulfilled, without elaborating.
Reina said that "Honduras' needs are enormous, and we haven't seen that answer from Taiwan," in a television interview cited by Reuters on Thursday.
According to the report, Reina claimed that a request to Taipei to double Taiwan's annual aid to Honduras went unanswered.
Moreover, Reina said that an attempt to renegotiate Honduras' US$600 million debt to Taiwan also proved fruitless.
Despite Castro stating in a social media post Tuesday that she had instructed diplomats to begin the process of establishing relations with the People's Republic of China, Honduras has yet to formally sever ties with Taiwan, officially called the Republic of China.
Castro had previously vowed to pursue relations with Beijing while campaigning to replace Juan Orlando Hernández, who was arrested and extradited to the United States last year to stand trial on cocaine trafficking and weapons charges.
Hernández had come to power following a 2009 coup in which Honduras' democratically elected leader Manuel Zelaya -- husband of the incumbent President Castro -- was flown out of the country via a military base jointly shared with the United States.
Although plagued by accusations of corruption and human rights abuses, Hernández's government received regular military and financial support from Washington throughout his term in office.
Hernández was also a staunch supporter of Taiwan, with President Tsai Ing-wen (蔡英文) conferring the Order of Brilliant Jade with Grand Cordon on the former Honduran president during a visit to Taipei in 2016.
Yet with Castro seemingly determined to break with her predecessor's Taiwan policy, the U.S. State Department spokesperson said that Washington encouraged countries to expand their engagement with Taipei and continue to stand on the side of good governance, transparency and the rule of law.
Beijing sees Taiwan as part of China, even though the PRC has never had jurisdiction over Taiwan since it was formed in 1949, and requires that ROC allies sever ties with the ROC first before establishing relations with the PRC.
If Honduras ends official diplomatic relations with the ROC, it will be left with 13 diplomatic allies worldwide.
The two countries established official relations in 1941, when the ROC was still based in Mainland China and Taiwan was part of Japan.
News of Honduras' decision to establish ties with the PRC also sparked criticisms from Democrat and Republican lawmakers in Washington.
"When people across our hemisphere are dealing with real problems, like gang violence, narcoterrorism, systemic corruption, and skyrocketing costs, Honduras' President is bending to the demands of the CCP [Chinese Communist Party]," Republican Senator Marco Rubio said in a statement.
"It is a shame that some countries in our region continue to buy into the lies of an authoritarian regime at the expense of their own sovereignty and security," Rubio said.
Republican Senator Jim Risch, meanwhile, said that Castro embracing China and its "empty promises" would be a serious mistake, while Democratic Senator Robert Menendez criticized Beijing for continuing to poach Taiwan's diplomatic allies.
Also Wednesday, former American Institute in Taiwan director Douglas Paal said while China has long taken action to isolate Taiwan diplomatically, the immediate decision by the Honduran president lacks the usual signs of mainland orchestration.
"Castro used a tweet rather than a formal announcement or trip by her foreign minister to Beijing to make the decision formally. That's different, and it may be due to local considerations," Paal told CNA in an email when asked about Honduras' decision to switch ties to the PRC.
"Castro announced her intention to switch relations as a presidential candidate, but she has taken a lot of time to get around to doing this. I am confident the U.S. has been signaling to her government not to do this for some time, so maybe she is motivated by concerns unique to her circumstances, not President Tsai's transit, for example.
Meanwhile, the Stimson Center's China Program director Yun Sun (孫韻) echoed Paal's views.
"Given how long this must have been planned and facilitated, and given how recently Tsai's trip was announced, I don't think China's goal was directly related to her trip, but the coincidence of the timing certainly has the effect of reminding people the consequences of angering China," Sun said.
"I do think the timing is coordinated to glorify Xi's third term and the great diplomatic achievement China has made under Xi's leadership," she added.
Related News
March 16: Taiwan will do utmost to preserve Honduras ties: MOFA
March 15: Taiwan voices 'grave concern' over potential split with Honduras
March 15: Honduran students in Taiwan worry about future amid diplomatic shift