NTU revokes Taoyuan mayor's master's degree for plagiarism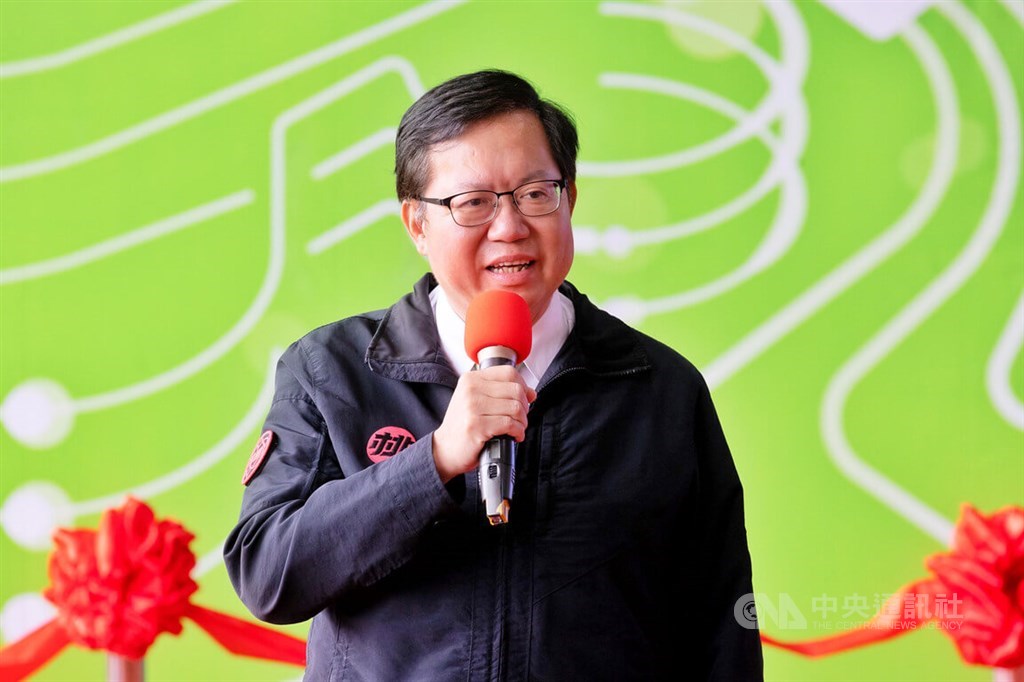 Taipei, Dec. 2 (CNA) Democratic Progressive Party (DPP) Taoyuan Mayor Cheng Wen-tsan (鄭文燦) gave a public statement Friday in which he revealed that National Taiwan University (NTU) has revoked his master's degree for plagiarism in the writing of his thesis.
Cheng said in the statement that he respects the decision made by NTU's review committee earlier in the day although the mayor expressed "regrets" and apologized for mistakes made involving citations in the thesis.
A graduate from NTU's Graduate Institute of National Development, Cheng was reported by Yu Chih-pin (游智彬) of the New Party, who ran for a seat on Taoyuan City Council in the just-concluded local government elections, for copying information from an online reference platform in China.
According to the official accusation Yu filed with NTU on Oct. 4, as much as 30.27 percent of Cheng's thesis about the evolution of basic-level elections and democratic development in China is shown to be plagiarized if one uses a Chinese online plagiarism checker.
Yu criticized Cheng for taking advantage of the difficulties related to accessing Chinese literature databases to avoid academic scrutiny, adding that 106 out of the 224 references cited in the paper were either fake of repetitive.
On Friday, Cheng said the misuse of materials was not intentional, claiming that the great volume of information, short period of time and the fact that hard copies were not available for all the information prevented him from thoroughly reviewing attributions.
Cheng also argued that when the thesis was completed in 2011, there was no requirement from NTU to use plagiarism detection software to check a thesis, otherwise he "would have found the flaws."
The originality of the thesis is not compromised by the citation flaws, Cheng added.
NTU, which said it only informed Yu, Cheng and the Ministry of Education about the results of the plagiarism investigation, declined to provide more details, saying that "ethics and integrity are basic requirements for academic research."
"NTU insists on a strict standard to protect its century-old reputation," the school said in a short statement.
Cheng's case comes in the wake of a spate of plagiarism accusations in the run-up to the Nov. 26 local elections, the most high-profile one involving former DPP Hsinchu Mayor Lin Chih-chien (林智堅), who at the time was the party's chosen candidate to replace Cheng as Taoyuan mayor.
After an investigation, Lin had his two master's theses revoked for plagiarism, one by NTU and the other by Chung Hua University, and consequently dropped out of the election.
DPP National Security Bureau (NSB) Director-General Chen Ming-tong (陳明通), an adjunct professor at the NTU Graduate Institute of National Development, was the thesis advisor for both Cheng and Lin and is currently under academic ethics investigation by the university.
Related News
Dec. 3: DPP lawmaker's doctorate degree revoked by NTPU for plagiarism
Nov. 26: President Tsai resigns as DPP chairperson after election setback
Nov. 26: Simon Chang reclaims Taoyuan for the KMT
Oct. 26: Institute sues TPP lawmaker for copyright infringements
Oct. 15: Taiwan's top university passes rule against plagiarism
Sept. 5: KMT Taoyuan mayoral candidate denies plagiarism accusations
Aug. 24: Chung Hua University revokes ex-Hsinchu mayor's degree, diploma
Aug. 16: NSB chief will not teach at NTU in new semester amid plagiarism row
Aug. 12: DPP's Taoyuan mayoral candidate pulls out over thesis plagiarism