ELECTIONS 2022
/
TPP's Kao shows letter to rebut copyright infringement allegations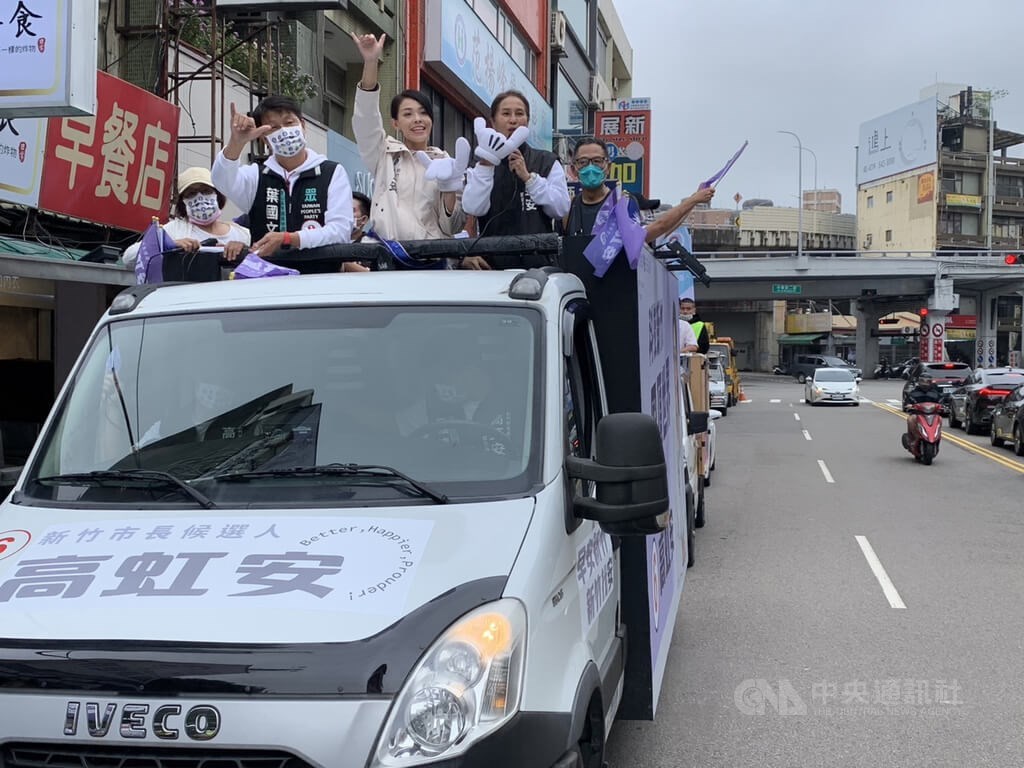 Taipei, Nov. 25 (CNA) Taiwan People's Party (TPP) Legislator Kao Hung-an (高虹安) posted on social media Friday a letter from the University of Cincinnati confirming that there was no misconduct in her doctoral thesis, which a semi-official research organization had claimed was missing citations of copyrighted materials published by it.
The Hsinchu City mayoral hopeful has faced accusations of academic misconduct from the partially government-funded Institute for Information Industry (III) and some Democratic Progressive Party (DPP) members, who said that she had cited research papers she coauthored while working for the III without crediting the institute.
Kao wrote in the post that she had requested that the American university review her doctoral thesis and received a reply recently.
"The University of Cincinnati has reviewed Dr. Hung-An Kao's Ph.D dissertation which was submitted in 2018," the reply read.
"The appropriate officials have reviewed and determined that no research, academic, or copyright misconduct has occurred in the submission of this dissertation," it read.
"While university standards and practices are consistently updated to best meet our academic standards, the University of Cincinnati does not and has not considered self-plagiarism of one's own work a form of misconduct," the reply concluded.
The letter was signed by John Walter Weidner, dean of the university's College of Engineering and Applied Science, where Kao was enrolled.
However, the letter was dated Oct. 20, predating a criminal lawsuit the III filed against Kao on Oct. 25 over potential copyright infringements.
The III filed the suit even though earlier that month, Kao had publicly shown her doctoral thesis, which included an "acknowledgements" section in which she mentioned three of her colleagues at the III and that the paper was part of a research project funded by the institute.
The move was an about-face by the III, which said in a statement on Sept. 20 when a magazine report first surfaced about Kao's alleged "plagiarism" that the use of research it funded only needed authorization if it was intended for "practical applications" but not for academic use.
Kao said that she felt bad that her alma mater had been harassed because she was campaigning for Hsinchu City mayor.
She called on voters to disregard the mudslinging against her and make the right decision when the polls open on Saturday by electing the candidate that would "glorify" Hsinchu City.
Meanwhile, the III said on Friday that it had informed the University of Cincinnati on Oct. 25 of Kao's alleged infringement of its copyrights and that it had taken legal action against Kao, but had not received a reply.
The III further said that it did not condone any breaches of regulations that could undermine the significance of scientific research or hamper scientific developments for personal gains.
Regarding its accusations that Kao had breached internal rules to hold a side job at Taipei-based technology company Servtech while working at the III, the institute said that it had on Nov. 3 requested that the Taipei City Department of Labor arbitrate in this matter.
However, the department turned down the request for arbitration on Nov. 9, saying that it only handled cases in which arbitration would bring about a more stable employer-worker relationship, whereas the III's request was made to protect its own rights and interests.
Updated
Nov. 26: Results of Taiwan's 9-in-1 local elections, referendum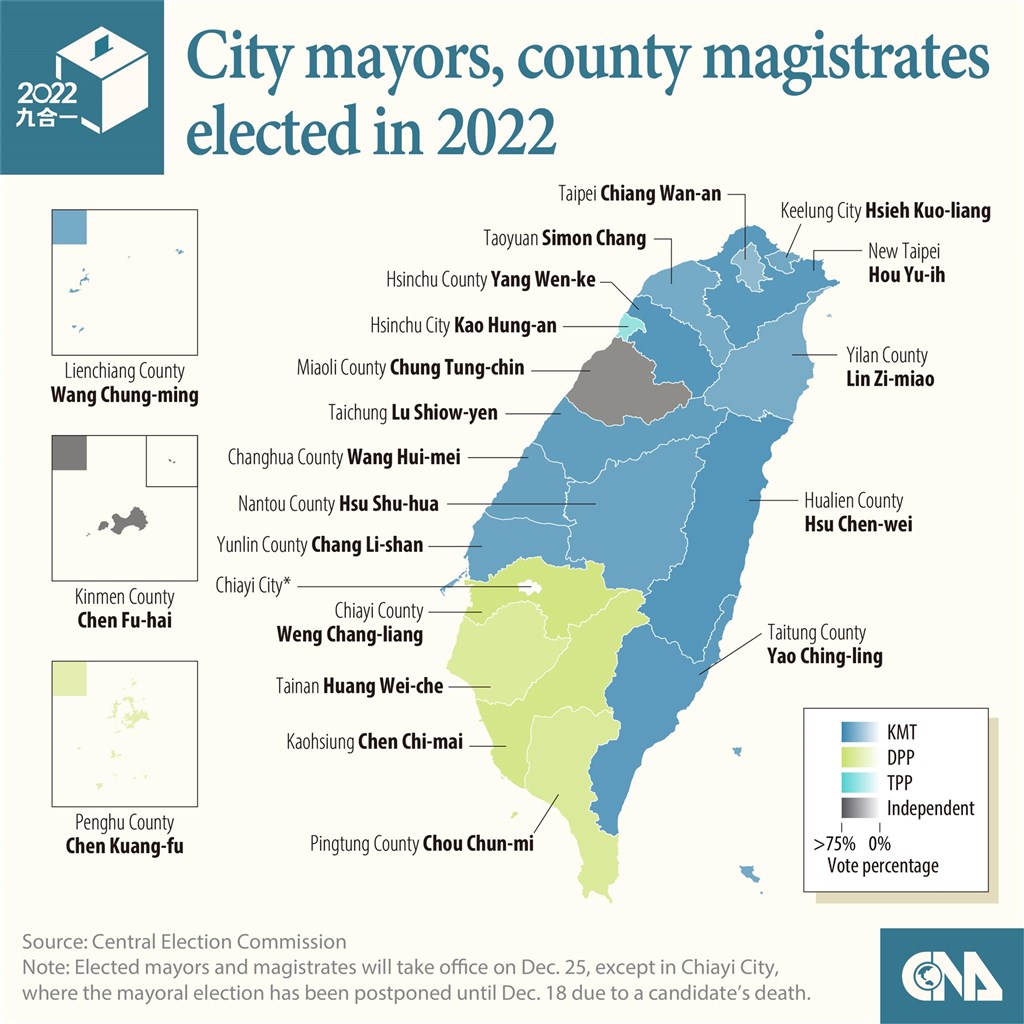 View All