Guatemala president pledges to stay with Taiwan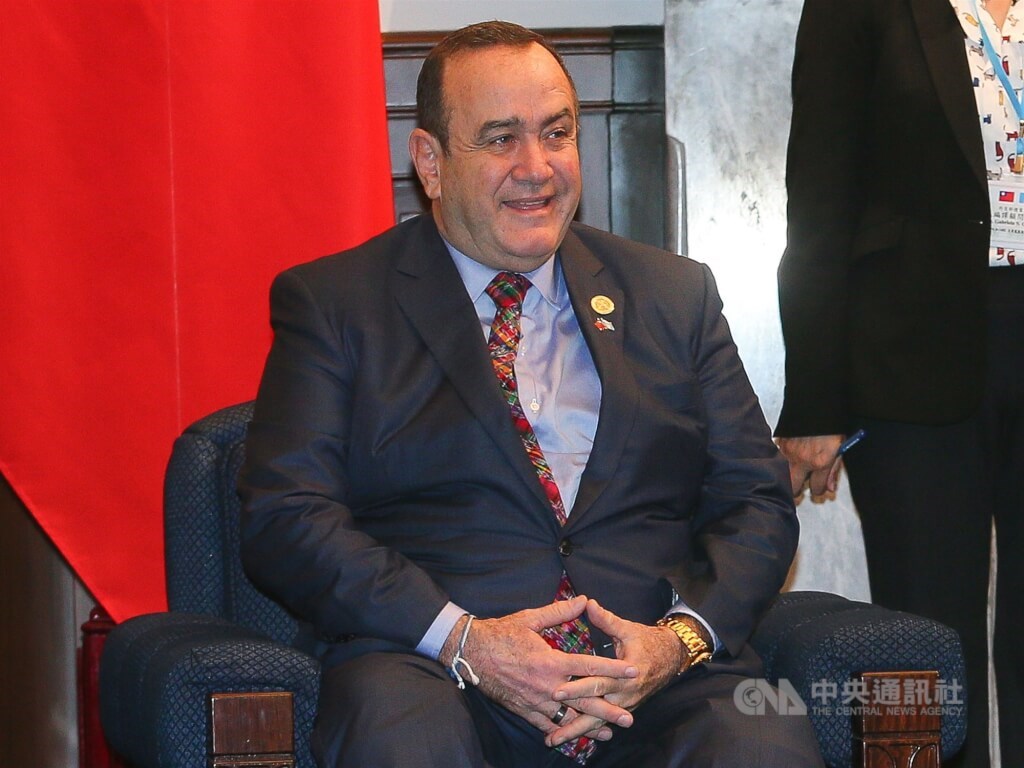 Taipei, June 26 (CNA) The president of Guatemala, Taiwan's ally in Central America, has pledged to stick to his country's diplomatic recognition with Taiwan, as Beijing continued to poach away Taipei's allies over the past years due to increasing tension between the two sides.
Guatemala is the biggest country that still recognizes the Republic of China, instead of the People's Republic of China, President Alejandro Giammattei said as he was asked about his nation's relations with Taiwan during a recent interview.
"We are the biggest country they (Taiwan) still have left, and we will remain with Taiwan," Giammattei told the LatAm INVESTOR, a United Kingdom-based Latin America-focused investment magazine, during the interview published on Thursday.
"So while I am president, I recognize one China and it is called Taiwan," he stressed.
Giammattei assumed office as head of the Guatemala government in January 2020 and his tenure will conclude in January 2024.
Giammattei's reaffirmation came only days after Foreign Minister Mario Bucano expressed the same stance in an interview made public on Wednesday by the Nikkei.
"For us, relationships with the United States and with Taiwan are our keys." "We will continue to have them at all levels," he said.
"We want peace in the region, sovereignty of the people of Taiwan, and territorial integrity. And we will continue to support Taiwan in its endeavor," he added.
Guatemala is one of only 14 states around the world that recognizes Taipei instead of Beijing and it is one of Taiwan's oldest allies. The two countries established formal ties in 1935 when the Republic of China was still based in mainland China.
In response, Taiwan's Ministry of Foreign Affairs retweeted Giammattei's interview with LatAm INVESTOR while thanking him for his support.
"We sincerely thank the president of Guatemala for spotlighting the strength of our bilateral ties & contributions of Taiwan to the Central American country's national development & the international community," MOFA tweeted.
Since May 2016, when President Tsai Ing-wen (蔡英文) came to office, Taiwan has lost eight diplomatic allies to China, namely Burkina Faso, the Dominican Republic, El Salvador, Kiribati, Nicaragua, Panama, Sao Tome and Principe, and the Solomon Islands. Half of the allies are located in the Latin American region.
The loss of allies is due to deteriorating relations between Taipei and Beijing, which is widely believed to have convinced the countries to switch ties by offering economic benefits. Beijing had refrained from doing so in the past when relations were good.