CORONAVIRUS
/
President Tsai receives Medigen vaccine shot
Taipei, Aug. 23 (CNA) President Tsai Ing-wen (蔡英文) received a shot of the locally produced Medigen COVID-19 vaccine on Monday, the first day Taiwan began administering the domestic vaccine.
Tsai arrived at National Taiwan University College of Medicine's gymnasium at 7:30 a.m. and inserted her National Health Insurance card into a chip reader.
She then rolled up her left sleeve to get vaccinated after a nurse took her temperature, checked her personal data and confirmed she was about to receive the first dose of the Medigen vaccine.
When asked by the media whether she was nervous about getting the shot, Tsai said "No," but added she was embarrassed about making such a big deal out of getting a jab.
After being vaccinated, Tsai said she did not even feel the needle go in and then gave an "Ok" gesture and a thumbs up, while showing off a yellow card with a COVID-19 vaccination record.
Before leaving the vaccination site, she had photos taken with standing signs promoting the vaccination campaign at National Taiwan University Hospital.
Later in the morning in her Facebook page, Tsai expressed gratitude to healthcare workers for helping her get vaccinated, saying that she had no post-vaccine pain at all, was full of energy and will keep working for the rest of the day.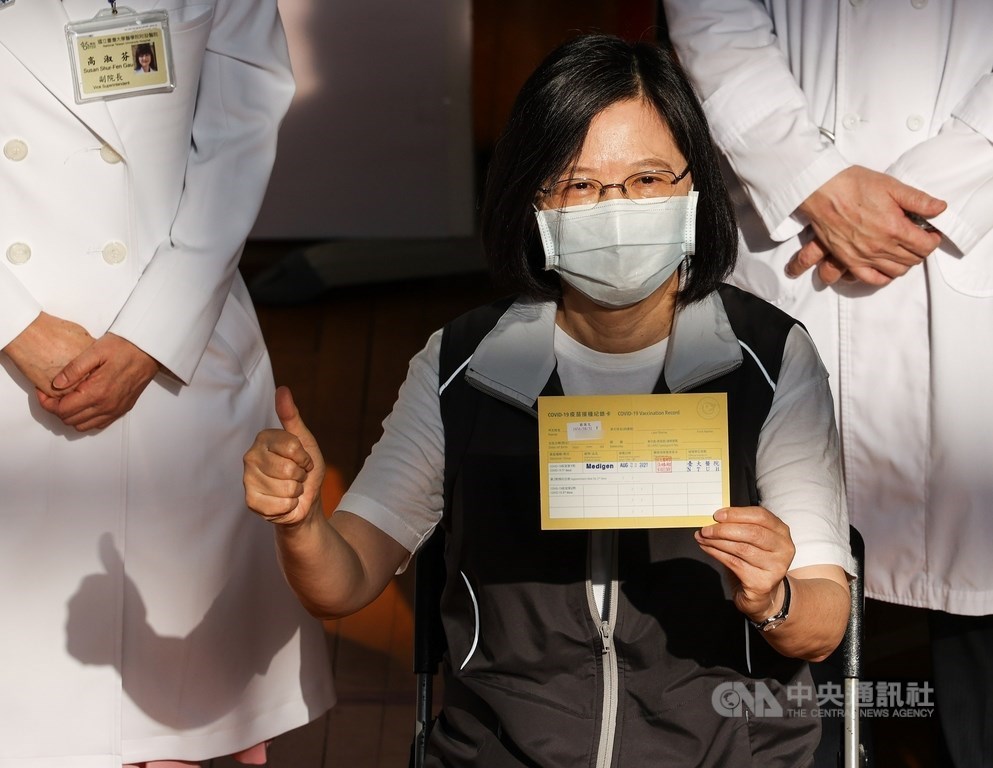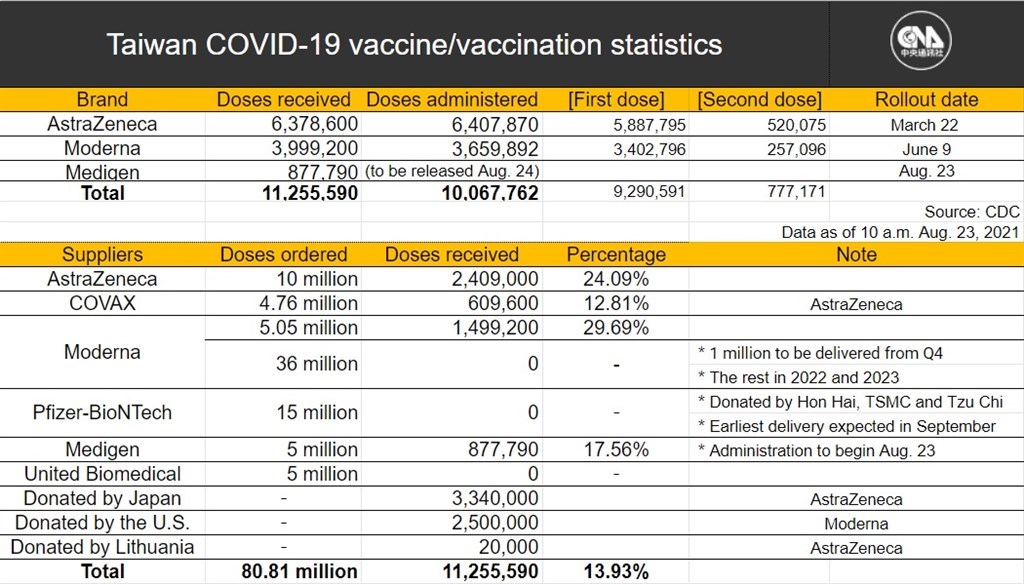 View All