General location of missing F-16 flight data recorder confirmed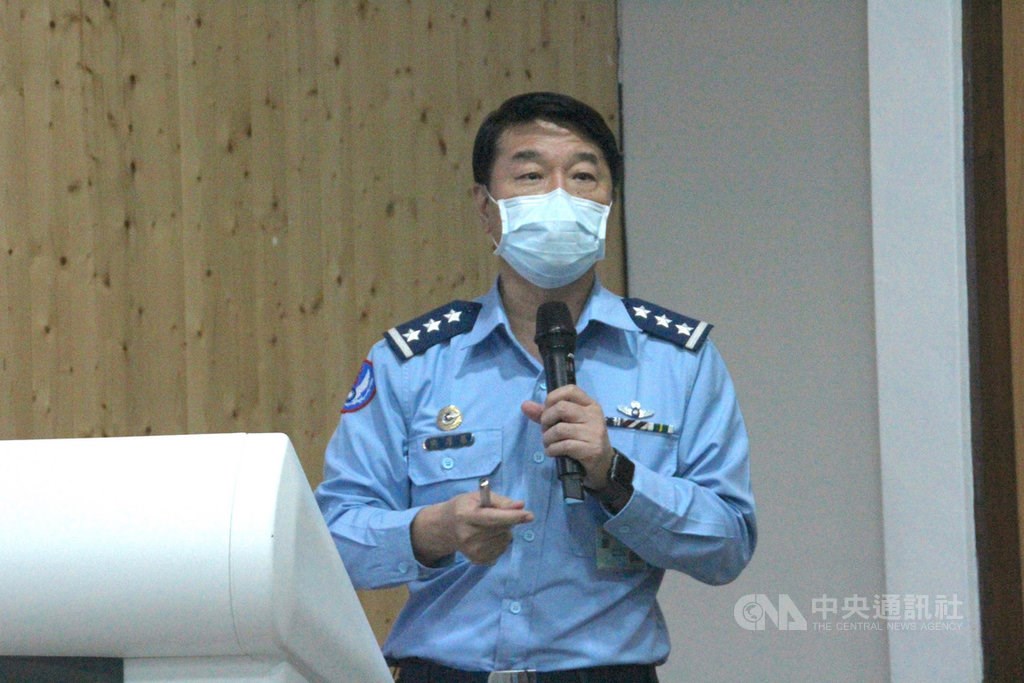 Hualien, Nov. 21 (CNA) The general location of the flight data recorder of a missing Taiwanese F-16 fighter jet was confirmed and salvage operations will begin once weather conditions permit, Taiwan's military said Saturday.
At a press briefing Saturday evening, Air Force chief Hsiung Hou- chi (熊厚基) said a signal that was detected about 9 nautical miles from the shore of Hualien County on Wednesday was confirmed to be that of the plane's flight data recorder.
The signal is thought to originate from about 1,000 meters under the sea, Hsiung said, and metal suspected to have come from the F-16 was also detected.
The next step will be to determine the recorder's exact location through sonar and underwater imaging, he said, and the recovery operation will start immediately once its whereabouts are pinpointed.
The F-16 disappeared from radar at 6:07 p.m. on Tuesday over waters east of Taiwan, two minutes after taking off from Hualien Air Base. Its pilot, Colonel Chiang Cheng-chih (蔣正志), remained missing as of Saturday night.
A salvage ship commissioned by the Ministry of National Defense (MND) began on Thursday to investigate various undersea signals in the area where the ill-fated aircraft may have crashed.
Hsieh Jih-sheng (謝日升), commander of the 5th Tactical Fighter Wing of Taiwan's Air Force, warned at the same press briefing that the power of the flight data recorder only lasts for 90 days and its signal begins to weaken after 30 days.
"The most important thing to do at this stage is to identify the exact location of the source of the signal and plan the salvage operation as soon as possible," Hsieh said.
Bad weather may cause a delay, however. Rainy weather hit Hualien on Saturday, affecting the condition of nearby waters, and operations such as underwater imaging will have to wait until the weather turns favorable, he said.
Hsieh also said that Chiang's wife has been staying at the Hualien Air Base since the incident to boost the troops' morale, and he described her as a brave and outstanding military spouse.