Air display, fireworks to highlight Double 10 celebration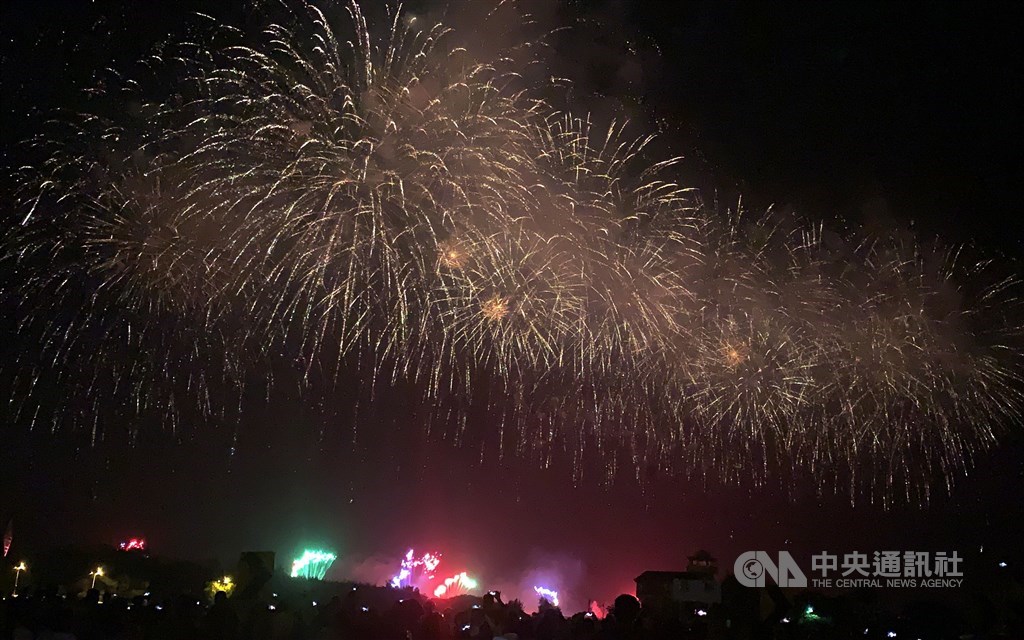 Taipei, Oct. 5 (CNA) The Republic of China (ROC), the formal name of Taiwan, will celebrate its 109th National Day celebration later this week with events including an air display by Taiwan's most advanced jet fighters and fireworks that will last for more than 30 minutes.
"This year's theme for the National Day celebration is '2020 proud of Taiwan,'" announced Legislative Speaker You Si-kun (游錫堃), who also heads the preparatory committee for the celebration, at a press conference on Monday.
Taiwan has performed well in battling the COVID-19 pandemic, showing the world that democracy can be an effective tool to control the virus, contrary to the claim of the Chinese government that an autocratic regime has an edge in the matter, You said.
The ROC celebrates its National Day on Oct. 10, an occasion also known as Double Ten Day.
This year's Double 10 logo is inspired from the shape of sound waves, symbolizing Taiwan's inclusive and democratic society that listens to different voices, he said.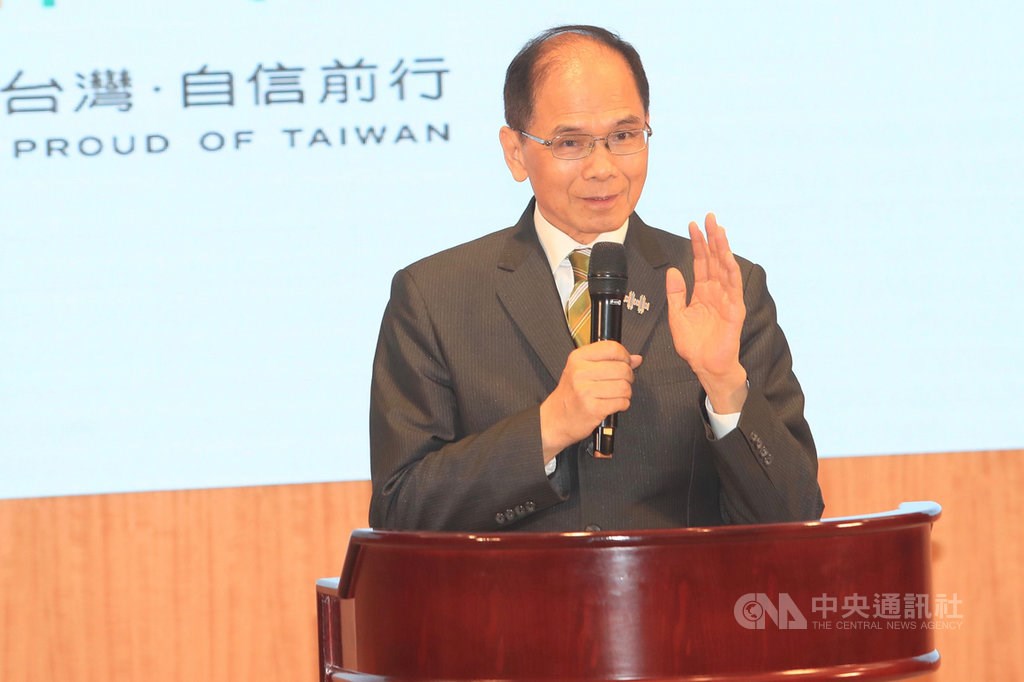 According to the preparatory committee, the main celebration, during which President Tsai Ing-wen (蔡英文) will deliver an address, will be held in the plaza in front of the Presidential Office from 8:55 a.m.-11:27 a.m. on Oct. 10.
The program will open with performances by the Miaoli Chen Family PaYin Troupe, designated as a national intangible cultural heritage by the Council for Cultural Affairs, the Taipei First Girls High School Marching Band and several military and police units, the committee said.
Military UH-60 Black Hawk helicopters and CH-47 Chinook helicopters will carry a huge ROC flag over the review stand, while F-16V jet fighters and the Thunder Tiger Aerobatic Team will perform a flyover spraying colored smoke, the committee said.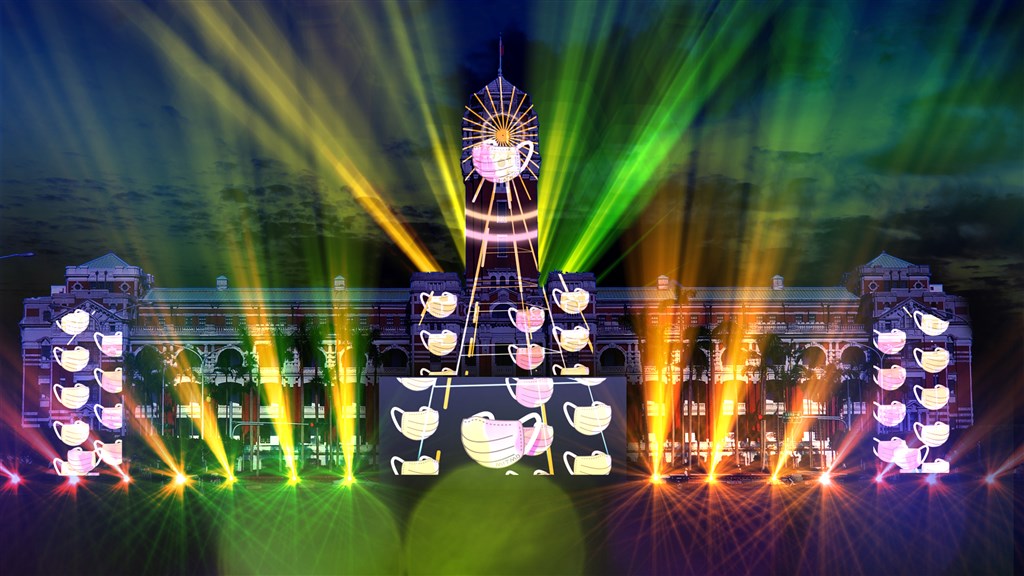 People who have been at the forefront of Taiwan's efforts to contain COVID-19, especially those in the medical field, will also be honored in the program, according to the committee.
Traffic in the vicinity will be restricted beginning at 10 p.m. on Oct. 9 until the program is concluded.
On Oct. 9, a National Day evening reception will be held in the port city of Keelung, while a fireworks display will take place in the southern city of Tainan on the following day.
Cruise ships and other vessels will sound their horns, while pop singers and artists will entertain the crowd, said Keelung Mayor Lin Yu-chang (林右昌), who attended the press conference.
In Tainan, more than 16,882 fireworks will light up the sky at 8 p.m. for about 33 minutes after cultural groups and singers warm up the event beginning at 2 p.m. on Oct. 10, said Tainan Deputy Mayor Hsu Yue-dian (許育典) at the same press conference.