Chen Chu sworn in as Control Yuan president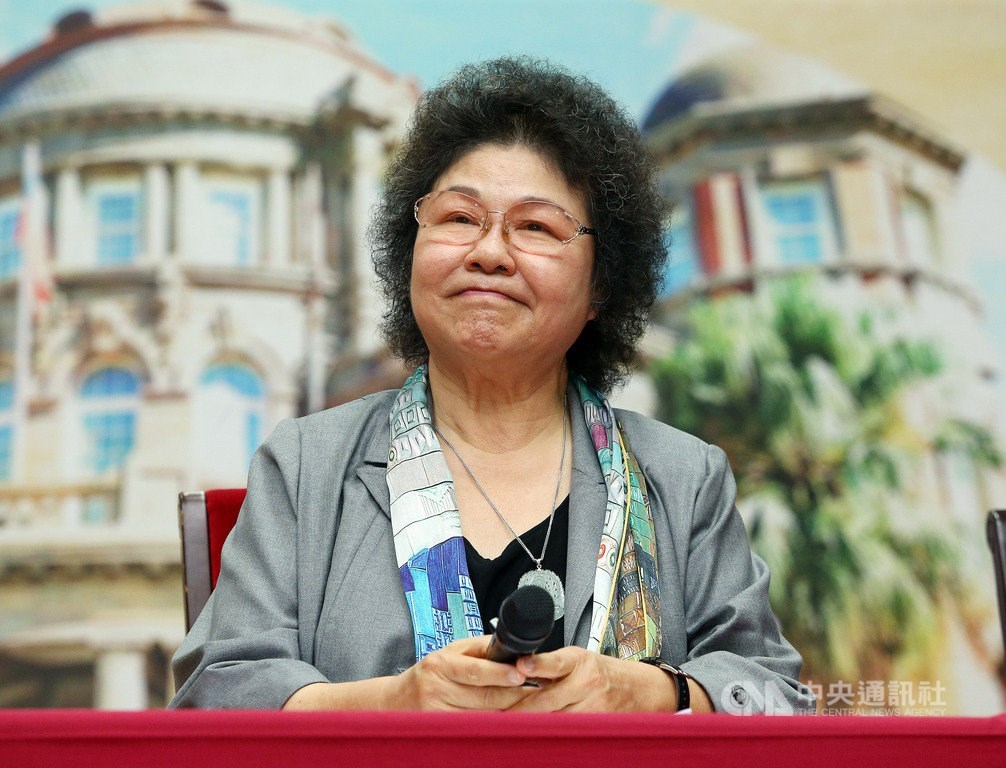 Taipei, Aug. 1 (CNA) Former Presidential Office Secretary-General Chen Chu (陳菊) was sworn in Saturday as president of the Control Yuan, following a weeks-long legislative battle over her nomination.
At a ceremony attended by Vice President Lai Ching-te (賴淸德) and outgoing Control Yuan President Chang Po-ya (張博雅), Chen said she would work "earnestly and responsibly" to make the government watchdog agency more independent, impartial and transparent.
Chen's swearing-in, along with 26 other Control Yuan members, comes as talk of abolishing or repurposing the body has picked up within both of Taiwan's main political parties.
During the nomination process, Chen even pledged to be the last Control Yuan president.
In a nod to those concerns, Chen said her and her colleagues' "daily task" will be to figure out how the Control Yuan, within its constitutionally-defined role, can be updated and reflect the spirit of modern democracy.
While the prospect of bipartisan agreement on the Control Yuan's future is "exciting," the transfer of the agency's powers into a national-level human rights institute remains a "historical responsibility" of significant proportions, Chen said, referring to a proposal that has gained support in the governing Democratic Progressive Party (DPP).
Chen's nomination to a six-year term leading the Control Yuan on June 22 was met with strong protests from Taiwan's main opposition party, the Kuomintang (KMT).
The KMT argued that Chen's longtime membership in the DPP, and prior service as mayor of Kaohsiung and as an aide to President Tsai Ing-wen (蔡英文), made her unfit to lead a body charged with investigating and punishing misconduct by public officials and agencies.
Chen, for her part, argued that she had devoted over 50 years of her life to the realization of democracy in Taiwan, including six as a political prisoner (under Taiwan's then one-party KMT government), and would use the leadership of the Control Yuan to safeguard human rights.
Lacking the votes to halt Chen's appointment, the KMT occupied the Legislature in protest, resulting in the cancellation of three days of scheduled confirmation hearings from July 14-16.
DPP lawmakers later forced their way back into the legislative chamber, where they managed to confirm Chen and 26 other Control Yuan nominees on July 17, in votes that were boycotted by the KMT.