Hsiao Bi-khim appointed Taiwan's representative to U.S.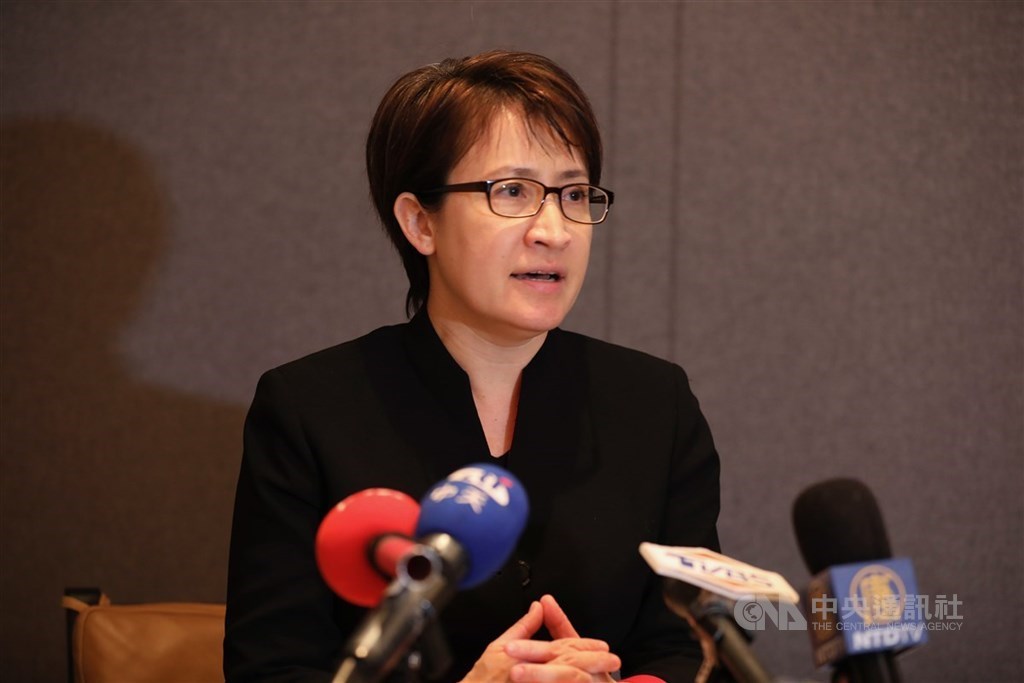 Taipei, June 16 (CNA) Hsiao Bi-khim (蕭美琴), a former Democratic Progressive Party (DPP) legislator and current National Security Council advisor, has been appointed Taiwan's de facto ambassador to the United States, the Presidential Office announced Tuesday.
She will be the first woman ever to hold the position and will replace current representative to the U.S. Stanley Kao (高碩泰).
"The United States is Taiwan's most important international partner, and President Tsai Ing-wen (蔡英文) expects Hsiao to contribute her expertise and continue to strengthen relations between Taiwan and the U.S.," Presidential Office spokesperson Xavier Chang (張惇涵) said in a statement.
The president also expects Hsiao to be able to create new openings for strengthening the prosperity and stability of the both the country and the region, Chang said.
Tsai felt that Hsiao's 20 years of experience in international affairs leaves her well-positioned to assist the president in pushing forward important initiatives related to Taiwan-U.S. relations, Chang said.
Born in 1971 in Kobe, Japan, to a Taiwanese father and American mother, Hsiao grew up in the southern city of Tainan and left Taiwan for the United States to study after graduating from junior high school.
She later received a bachelor's degree in East Asian Studies from Oberlin College and a master's degree in political science from Columbia University.
Hsiao developed an interest in politics during high school. Her father once revealed that Hsiao passed out flyers in school to support Chinese students after the Tiananmen Square massacre of June 4, 1989.
While working in the library in college, Hsiao read books banned in Taiwan and actively participated in Taiwan's overseas opposition movement, which inspired her to pursue a career in politics.
Her first job was as chief executive of the DPP's office in Washington D.C.
After returning to Taiwan at the age of 26, she headed the DPP's Department of International Affairs and was the youngest department head in the party at the time.
After the DPP came to power in 2000, Hsiao worked as then president Chen Shui-bian's (陳水扁) translator and advisor.
She then went on to serve four terms as a legislator between 2002 and 2020, but lost her seat to Fu Kun-chi (傅崐萁) in the legislative election in eastern Taiwan's Hualien County early this year.
Hsiao has also served as secretary-general of the Council of Asian Liberals and Democrats and as a board member of the Taiwan Foundation for Democracy during her political career.
Following her loss in the 2020 legislative elections, Hsiao accompanied then Vice President-elect Lai Ching-te (賴清德) on his trip to the United States in February to attend the National Prayer Breakfast, an annual gathering of political and religious leaders that was held Feb. 5-6 in Washington D.C.
She was named a National Security Council advisor by President Tsai in March.