Taiwan to extend visa-free treatment for the Philippines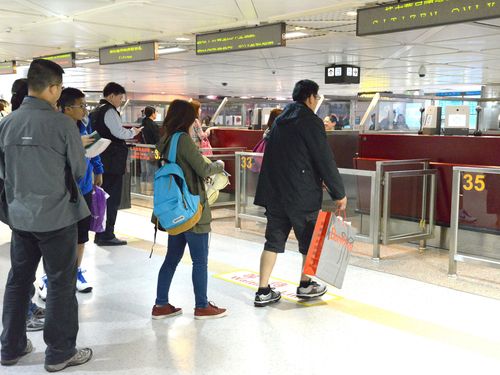 Taipei, June 10 (CNA) Taiwan is expected to extend visa-free treatment to citizens of the Philippines, Thailand, Brunei, and Russia for another year, Minister without Portfolio Chang Ching-sen (張景森) told CNA Monday.
The visa-free trial program for the four countries was originally set to expire on July 31, 2019.
The program allows foreign nationals from those countries to enjoy visa-free entry to Taiwan for visits of up to 14 days as part of the government's efforts to boost overseas visitor numbers.
Amid reports that Taiwan is considering an extension, Chang confirmed to CNA that it is indeed the Executive Yuan's stance to approve the extension.
The decision to approve an extension was made during a recent meeting convened by the Ministry of Foreign Affairs and attended by officials from agencies overseeing national security, the police, immigration, investigations, tourism, the economy and trade.
But the final decision will still have to be approved by the Cabinet, Chang said.
Government figures show that the visa-free program has helped increase visitor arrivals in Taiwan.
According to statistics from the Tourism Bureau, nationals from 18 New Southbound Policy partner countries made a total of 2.28 million visits to Taiwan in 2017, up 27.65 percent over the 1.79 million visits made in 2016 before the program was first launched.
The pace of growth has since slowed, with arrivals from Southeast Asian countries, the main constituents of the New Southbound Policy, up 5.27 percent in the first four months of 2019 from a year earlier.
Arrivals from the Philippines and Thailand were up 12.46 percent and 25.46 percent, respectively, during the same period, Tourism Bureau figures showed.
Meanwhile, since Russian passport holders were first granted visa-free entry in September 2018, there has been a 65 percent increase from a year earlier in the number of Russian travelers to Taiwan, according to foreign ministry numbers.