Conductor Eliahu Inbal to leave Taipei Symphony Orchestra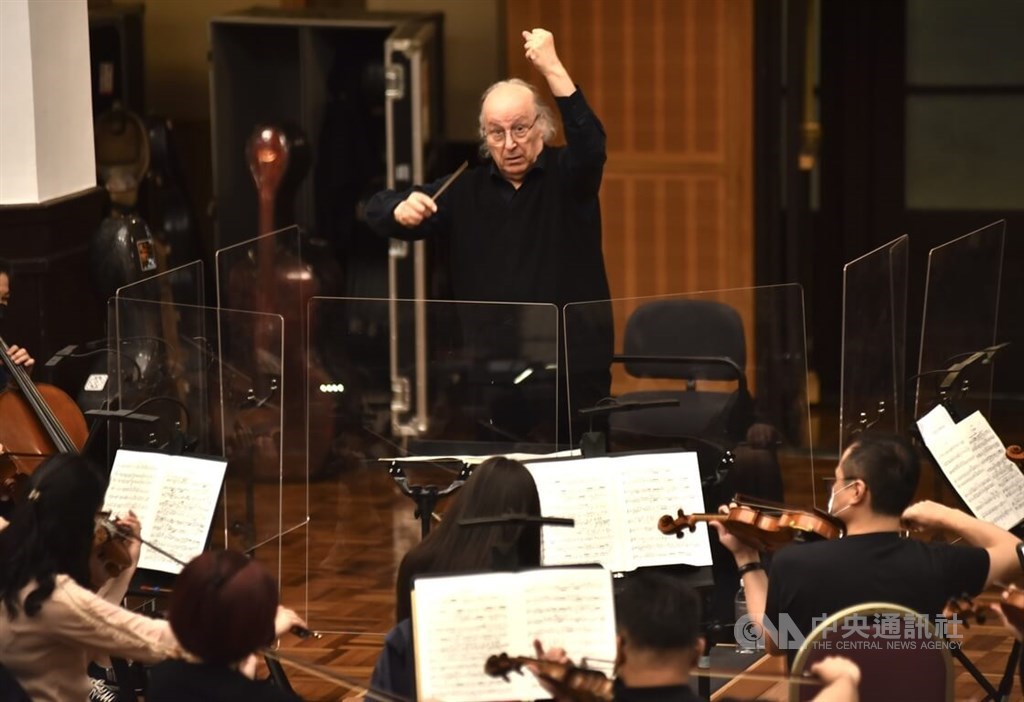 Taipei, June 22 (CNA) Conductor Eliahu Inbal will not remain with Taipei Symphony Orchestra when his current three-year tenure ends in August, the orchestra said Wednesday, citing uncertainty in its programming due to the COVID-19 pandemic.
While Inbal, 86, had agreed in April to stay as chief conductor for another three years, he has since asked to be freed from that agreement, the orchestra said in a statement.
The Israeli conductor, who took up the post in 2019, said that apart from the uncertainty in the orchestra's programming amid the COVID-19 pandemic, his other reasons for stepping down included physical and mental pressure due to Taiwan's mandatory quarantine rule for all arrivals, according to the statement.
Taiwan's mandatory quarantine regulation, first introduced in early 2020, was only recently cut from 14 days to 10 days in March, and then to three days in mid-June.
During Inbal's most recent stay in Taiwan, the orchestra had scheduled five concerts in April and May, but three of them were canceled because of a surge in domestic COVID-19 cases in the country.
Inbal has agreed to work with the orchestra in the future as a guest conductor, according to the statement.
With his impending exit, Taipei Symphony Orchestra is rearranging its programming for the new season, in the second half of 2022, and it said details of its upcoming concerts will be announced in August.
The lineup for the new season currently includes conductors Jahja Ling (林望傑) and Marco Boemi, as well as clarinetist Charles Neidich, the orchestra said.