Dajia Mazu procession concludes, drawing crowds to Taichung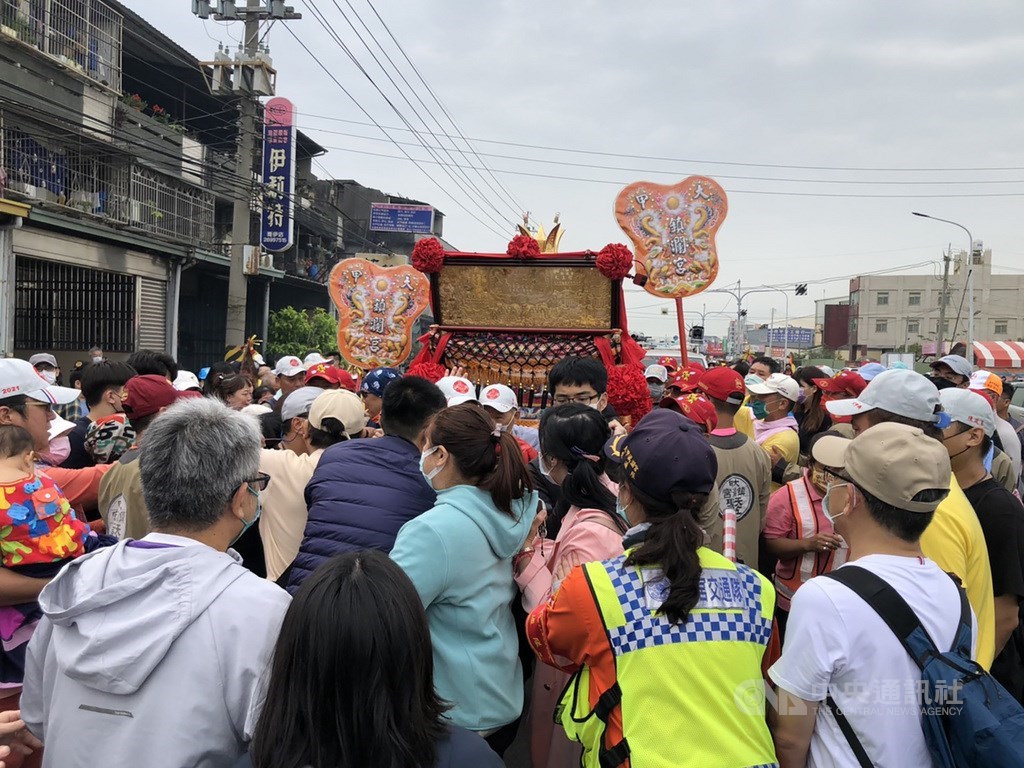 Taichung, April 18 (CNA) The annual procession of the sea goddess Mazu enshrined in the Jenn Lann Temple in Taichung's Dajia District drew crowds that filled the streets on the last leg of its nine-day journey on Sunday.
The procession, which reached Feng Tian Temple in Chiayi's Xingang Township on Tuesday to celebrate Mazu's birthday and began the return journey later that day, entered Taichung before sunrise on Saturday.
Tens of thousands of worshipers followed a palanquin carrying the sea goddess and other deities to seek their blessing and traveled north through Dadu, Longjing and Shalu districts before spending Saturday night in Qingshui District.
Local residents along the journey offered free food to people taking part in the procession, and set off fireworks to greet Mazu.
On Sunday morning, the procession first toured around Qingshui and received worshipers representing temples from Taipei, Taoyuan, Taichung and Changhua, with heavy police presence ensuring that the crowd moved smoothly.
The procession arrived back in Dajia that afternoon, with worshipers lining up along Provincial Highway No. 1 to greet Mazu on her return to Jenn Lann Temple, where a ceremony was held to bring deities back to their thrones in the temple.
In front of the temple, dragon and lion dancers, martial arts performers and cheerleaders performed, and parades of deities were held as a part of the ceremony, while the temple was packed with visitors praying throughout the day.
Although the temple said it would not allow the traditional practice of worshipers crawling under the palanquin for Mazu's blessing as part of its COVID-19 prevention efforts, hundreds of people did so as the procession traveled through Dajia.
In Taipei, Ministry of Health and Welfare Chen Shih-chung (陳時中) told reporters that members of the public were showing "pandemic fatigue," citing the fact that some Mazu procession participants did not wear face masks as required by the authorities at such mass gatherings.
Amid the slow rollout of COVID-19 vaccines in Taiwan, Chen urged the public to keep following the government's COVID-19 prevention guidelines -- washing hands, wearing a mask, and social distancing.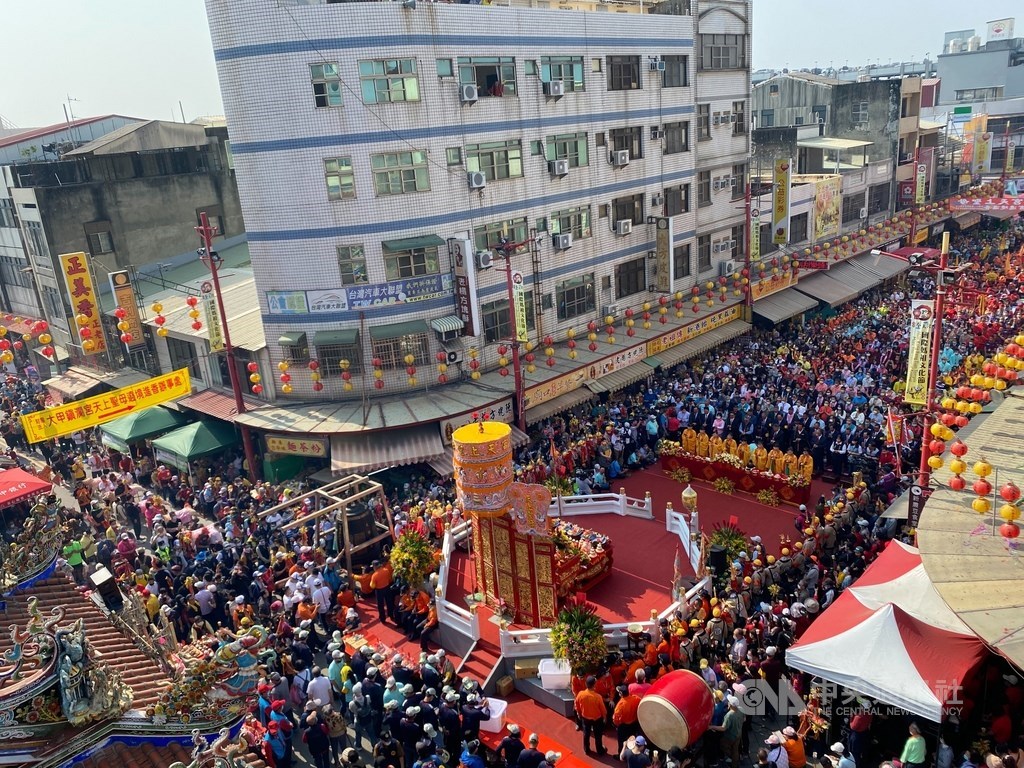 The Dajia Mazu procession, which travels around 340 kilometers from Taichung to Chiayi and back, was designated as national cultural heritage in 2011.
The Mazu processions in Taiwan are known for the hospitality 
extended by residents along the way to participants, who join for part 
or all of the trip, according to the Bureau of Cultural Heritage under 
the Ministry of Culture.  
This year, the nine-day Dajia Mazu procession attracted about 4 
million people, with some attending for a day or a few hours, 
according to Jenn Lann Temple Vice Chairman Cheng Ming-kun (鄭銘坤). 
The temple was able to hold the annual procession as scheduled because of 
Taiwan's successful efforts to contain the COVID-19 outbreak, he said.