Documentary about Taiwan 'Love Boat' summer tour in the works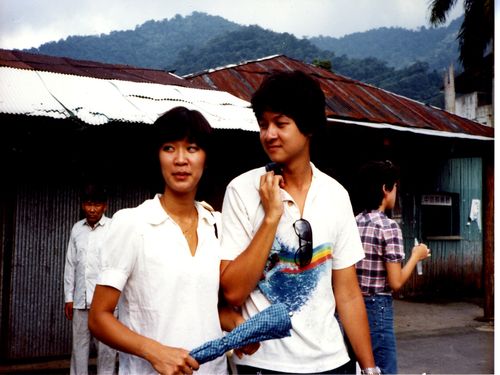 Taipei, May 11 (CNA) A feature-length documentary film about a venerable annual summer study tour of Taiwan titled "Love Boat: Taiwan" is currently in the planning stages by an American professor who once participated in the program.
San Francisco State University Asian American Studies professor and filmmaker Valerie Soe is producing a film about the Overseas Compatriot Youth Summer Formosa Study Tour to Taiwan, more commonly known by its colorful nickname the "Love Boat." Ostensibly intended as a Chinese language and culture program, it has gained much fame as an opportunity for romance among expatriate Taiwanese youth.
The program was launched by the Overseas Compatriot Affairs Commission (now known as the Overseas Community Affairs Council) and the China Youth Corps in 1966 with about 70 students, and by its peak in the 1990s and early 2000s, it had 1,200 participants in two locations.
Soe asserted that from its inception "the Love Boat served three purposes: as a diplomatic tool for the Taiwanese government, as a place for young Taiwanese Americans to find romance, and as a means for Taiwanese American parents to insure the preservation of their bloodlines."
Despite its moniker, the six-week summer program actually took place entirely on dry land on two campuses, one at the Chien Tan Overseas Youth Activity Center in Taipei and the other at National Taiwan Ocean University in Keelung. Discontinued in 2013, the program was open to youths aged 16 to 27 of Chinese or Taiwanese descent living overseas for a modest fee as low as US$400 (excluding airfare) back in its heyday in the 1980s.
Photo courtesy of Valerie Soe
Over the decades, many participants raved about such a low-cost opportunity to study Mandarin, martial arts, painting and tour around Taiwan's most famous spots.
The program seems to have had some success as many have come away with a better understanding of Taiwan, greater interest in the language and culture, lasting friendships and in some cases even a spouse.
According to Soe, the program's strategy of mixing fun with politics paid off, "By leavening its lessons in history and politics with the promise of romantic adventure, the Love Boat is an ingenious example of diplomacy and political persuasion at its best."
Soe wants to delve deeper into the origins of the program by conducting "key interviews with the Taiwanese government officials who dreamed up and organized the Love Boat, the local counselors who worked on the Love Boat, and the Taiwanese American and Chinese American ex-pats whose summer on the Love Boat convinced them to move to Asia."
Photo courtesy of Valerie Soe
She also plans on documenting a modern-day equivalent to the study program in Taiwan this summer.
With the aim of completing the film in 2018, Soe is now running a crowdfunding campaign on Indiegogo to support the costs of producing the film, including on-location filming in Taiwan, North America and Europe. Thus far, the crowdfunding site has raised US$18,730 out of a goal of US$50,000, with 11 days left to go.
For those interested in taking part in the crowdfunding for this film, click Before Tinder, there was the Taiwan Love Boat
There are a couple similar government-sponsored summer study programs still operating. The Overseas Community Affairs Council currently runs the Expatriate Youth Taiwan Study Tour
The China Youth Corps currently operates the 2016 Taiwan Study Tour for Overseas Youth