DEFENSE
/
55 Chinese warplanes detected in Taiwan's ADIZ over last 24 hours: MND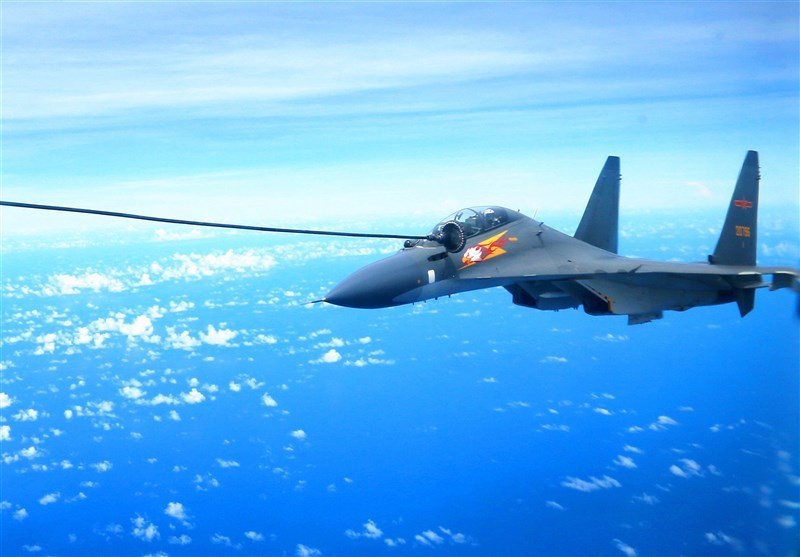 Taipei, Sept. 19 (CNA) The Ministry of National Defense (MND) said Wednesday it had activated defensive countermeasures in response to 55 Chinese military aircraft detected in Taiwan's air defense identification zone (ADIZ) over a 24-hour period beginning 6 a.m. Tuesday.
In a statement, the MND said that it had deployed land-based missile systems and air and naval patrols in response to the presence of the Chinese military aircraft sorties, which included 26 fighter jets - 10 J-10s, 12 Sukhoi SU-30s, and four J-16s - and one WZ-7 reconnaissance drone detected in the southwestern portion of Taiwan's ADIZ.
An ADIZ is a self-declared area in which a country claims the right to identify, locate and control approaching foreign aircraft but is not part of territorial airspace as defined by international law.
The MND added that seven Chinese naval vessels were detected "around Taiwan" over the same 24-hour period.
Describing the PLA's activities as a "provocation," the MND called on China to immediately cease any "unilateral action" that risks "altering the status quo."
Prosperity and security in the Indo-Pacific region rely on peace in the Taiwan Strait, which is the responsibility of all stakeholders, including Beijing, the MND said
While Taiwan's armed forces will not court war, they will also not cower in the face of conflict, and have undergone training designed to build up their capabilities in responding to real-life scenarios on battlefields, the MND added.
Meanwhile, Taiwan's Presidential Office issued a statement late Monday night calling on Beijing to immediately cease one-sided actions undermining regional peace, after China flew a record-high number of 103 aircraft and sailed 9 military vessels near Taiwan that day, including 40 that crossed the median line of the Taiwan Strait or entered the country's southwestern ADIZ.
The MND and the country's national security organs were aware of the whole situation and were capable of ensuring the country's security, Presidential Office spokeswoman Olivia Lin (林聿禪) said.
As a responsible member of the international community, Taiwan will continue working with other countries to uphold peace and stability in the region, Lin said.
View All