Chinese Rainbow CH-4 UCAV detected near Taiwan for first time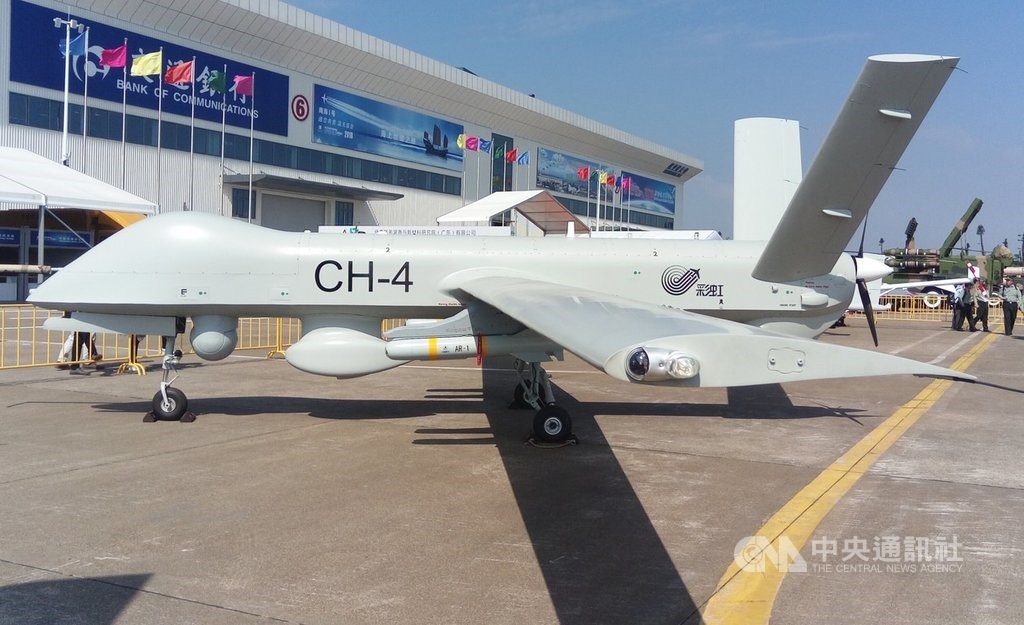 Taipei, Sept. 17 (CNA) Two Chinese aircraft flew into the southwestern part of Taiwan's air defense identification zone on Saturday, one of which one was the Rainbow CH-4 unmanned combat aerial vehicle (UCAV), reportedly detected for the first time operating near Taiwan.
The other was a Y-8 anti-submarine warplane, according to the Ministry of National Defense (MND).
The two aircraft were among 20 Chinese military aircraft and five naval ships detected in the vicinity of Taiwan that day, with the MND adding that it scrambled combat air and naval patrols and deployed defense missile systems in response.
However, the ministry did not disclose the flight paths of the other 18 aircraft or the locations of the naval vessels.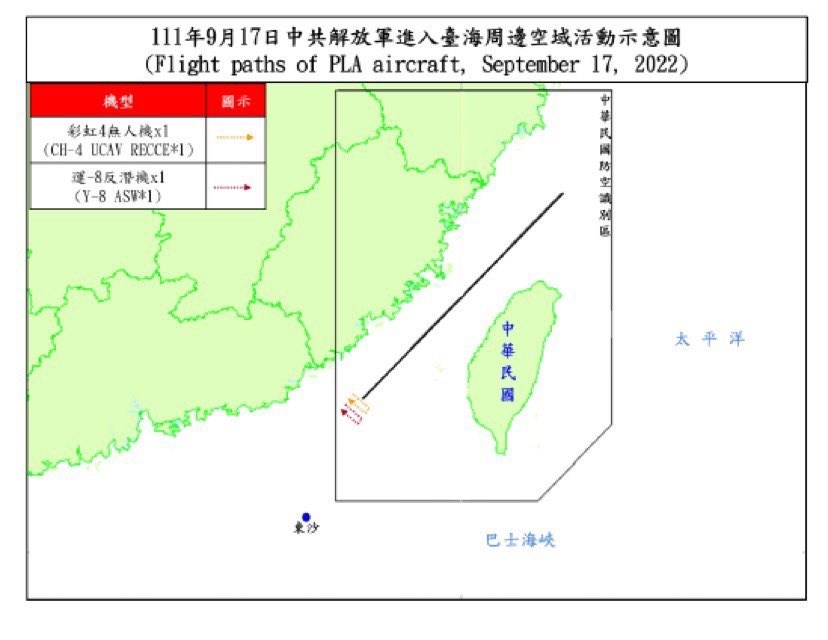 Developed by China Aerospace Science and Technology (CASC), the CH-4 is a variant of the CASC Rainbow unmanned aerial vehicle which was publicly unveiled for the first time during the 2013 Aviation Expo China.
The CH-4 has a cruising speed of 150-180 kilometers per hour and a flight range of 3,500 km.
According to publicly available MND data, it is the first time this type of UCAV has been detected operating near Taiwan.