Taiwan troops on Kinmen shoot down Chinese drone for first time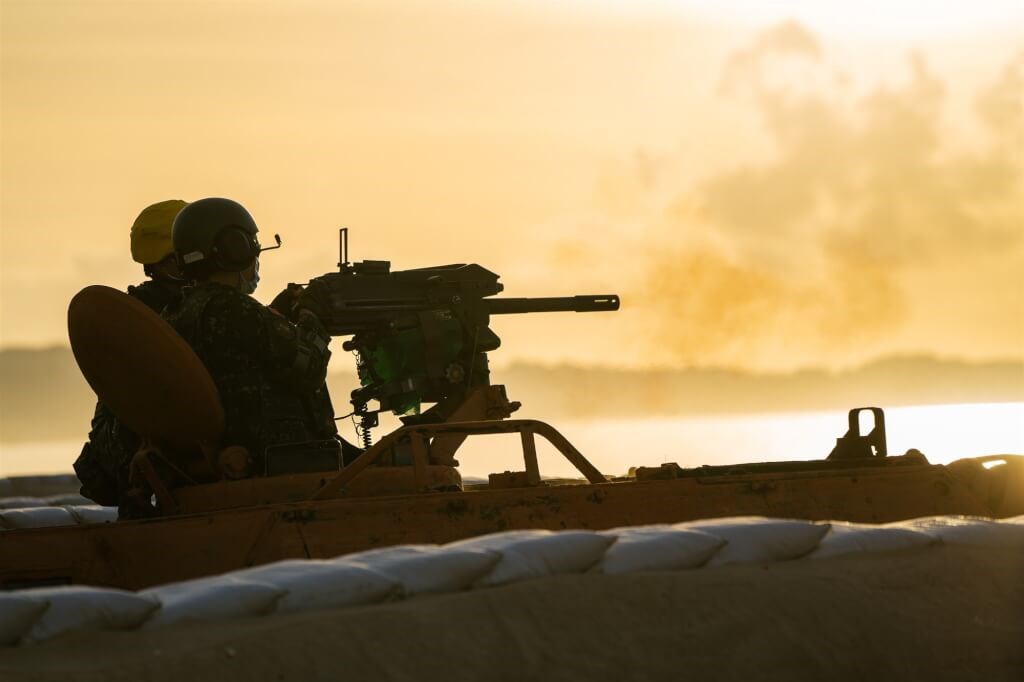 Taipei, Sept. 1 (CNA) Troops on Kinmen's Shi Island (獅嶼) shot down a Chinese civilian-operated drone Thursday, the first such shootdown since Taiwan ordered a more robust response to unauthorized incursions.
In a statement, the Kinmen Defense Command said soldiers stationed on the county's Shi Island detected an unidentified Chinese drone flying in restricted areas near its outpost at 12:03 p.m. Thursday.
In accordance with its four-step rules of engagement for drone encounters -- "firing warning flares, reporting the incursion, expelling the drone and ultimately shooting it down" -- the command said soldiers first fired warning flares and live rounds in an attempt to expel it.
However, as the drone continued to hover, soldiers ultimately shot the aircraft down, the command said.
The command provided no further details on how many shots were fired or the kind of weapons used.
Previously, Taiwanese troops had only fired warning flares and live rounds in response to such incursions, and refrained from more aggressive countermeasures, such as shooting the drones down, to avoid further escalating cross-strait tensions.
News of the shootdown comes after President Tsai Ing-wen (蔡英文) said Tuesday she had instructed the Armed Forces to take "strong countermeasures" when necessary to protect Taiwan's airspace.
Taiwan's military had come under fire for its perceived weak response to drone incursions after close-range aerial photographs of two soldiers manning a guardhouse in Kinmen County's Lieyu Township taken by a Chinese civilian-operated drone began circulating online.
Amid the criticism, Taiwan's Army on Monday made public for the first time its four-step rules of engagement for drone encounters.
To deal with the rising drone threat over the long term, the Ministry of National Defense also said it is working on a drone defense system that will be installed by next year in Kinmen and Lienchiang, two Taiwan-controlled counties located close to China's coast.
Related News
Aug. 31: Taiwan troops on Kinmen shoot down Chinese drone for first time
Aug. 31: MND details China's 'grey zone' warfare tactics against Taiwan
Aug. 30: China's drone incursions to set new normal unacceptable: U.S. official
Aug. 25: Taiwan to deploy UAV defense system to tackle China drone incursions
Aug. 24: Army confirms authenticity of Kinmen photo taken by Chinese drone
Aug. 4: Army fires warning flares at Chinese drone spotted over Kinmen