Next Digital plans to sell digital edition of Taiwan Apple Daily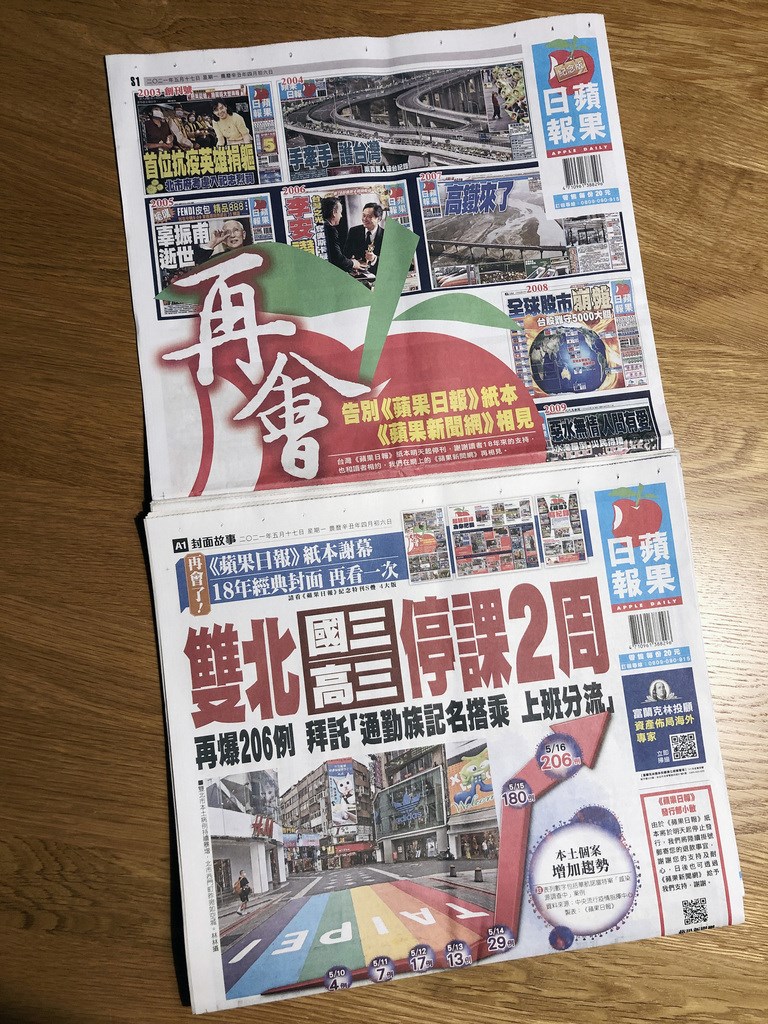 Taipei, June 30 (CNA) The Taiwan edition of Apple Daily is seeking a potential buyer, according to its parent company Next Digital, one month after the newspaper terminated its print version due to operating losses.
In a statement issued Tuesday, Next Digital said it has entered into negotiations with "a potential purchaser" for Amazing Sino International Limited and its subsidiaries, which publish the digital version of Apple Daily in Taiwan.
"The parties have agreed to work toward signing definitive transaction agreement(s) on or before 30 July 2021 or such later date as may be mutually agreed," the statement said.
Next Digital said the potential buyer is "a third party independent of" Next Digital, without disclosing further details.
The announcement came less than one week after the newspaper issued another statement saying its operations had not been affected by the closure of the Hong Kong edition of Apple Daily, and that Next Digital's subsidiaries are financially independent of each other.
The Hong Kong edition of Apple Daily ceased publication of both its print and digital forms last week after Hong Kong police arrested five of its executives on June 17 on national security grounds and later froze the assets of the newspaper.
Taiwan Apple Daily continues its online publication with the contributions of nearly 500 employees, the statement said on June 24.
However, the newspaper only recently streamlined its operations in mid-May by terminating its print version and dismissing more than 300 employees. It cited "persistent operating losses" as the main reason.
The newspaper was founded in 2003 by Hong Kong media mogul Jimmy Lai (黎智英), who has been jailed in Hong Kong for "unauthorized assemblies" and is facing other charges.