Dissident Hong Kong bookseller mulls opening store in Taiwan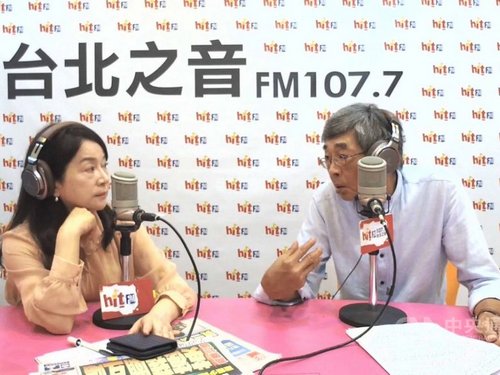 Taipei, June 5 (CNA) Dissident Hong Kong bookseller Lam Wing-kee (林榮基), who arrived in Taiwan in April on a one-month visa, said Wednesday he is considering opening a bookstore on the island through crowdfunding and is looking for a suitable location.
Lam, who disappeared for half a year when visiting China in 2015, came to Taiwan April 25 concerned that he could be sent back to mainland China after Hong Kong authorities announced plans to approve extradition to the mainland.
Lam, the former owner of Causeway Bay Books, was one of five publishers selling books critical of Chinese leaders who disappeared into Chinese custody at the end of 2015, re-appearing in Hong Kong in 2016 after skipping bail.
In an interview with Taiwanese radio station Hit FM Wednesday, Lam, who has applied for temporary residence in Taiwan, said he is seeking business opportunities in the country and hopes to raise money from people in Hong Kong and overseas through crowdfunding.
Lam subsequently told CNA over the telephone that he has two options -- establishing a crowdfunding website to raise funds to open a bookstore in Ximending, or seeking the help of Tonsan Publications Inc. to set up a bookstore in the company's warehouse close to National Taiwan University if the crowdfunding plan is unsuccessful.
Lam said he plans to register the name of his bookstore with the government in the next two weeks.
In the radio interview, Lam also recounted the struggles that led to him coming to Taiwan.
Lam was detained in China for nearly eight months until June 2016. He said when he returned on June 14, 2016, he initially planned to leave the territory that day. However, he later decided to stay, as Hong Kong was where he grew up and he had not broken any laws.
It was after Kong Kong introduced proposals earlier this year to change extradition rules so that people detained in Hong Kong can be sent to mainland China for trial that he decided to leave the territory.
He worried he could be sent for trial in China if the revisions are passed, given that China accuses him of jumping bail, he said.
During his stay in Taiwan over the past two months, Lam said he has felt at ease every day. "I have confidence in the Taiwanese government. This is a democratic government," he added.
The Mainland Affairs Council, Taiwan's top government agency handling cross-strait affairs, earlier said that if Lam wants to stay in Taiwan longer, he can apply for residency in accordance with the law and the government will process the case accordingly.
The National Immigration Agency last month extend Lam's visa by another two months, allowing him to stay until July 14.