Chinese billionaire pledges to invest in Kinmen-Xiamen Bridge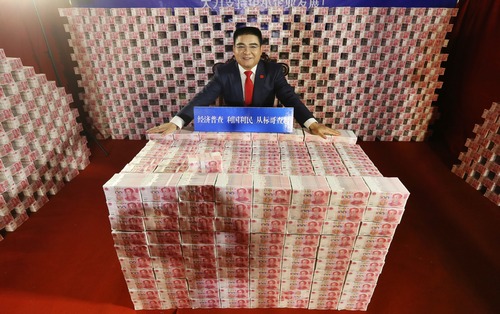 Taipei, June 9 (CNA) Chen Guangbiao, a Chinese billionaire and high-profile philanthropist, expressed his intention on Monday to invest in a bridge between the Taiwan-held outlying county of Kinmen and Xiamen on China's southeastern coast.
During his first visit to Kinmen, Chen praised the island's good environment and air and said that after construction of the bridge was completed, Kinmen would become a paradise for shoppers and travelers, especially for those from China.
He said he hoped that after the Taiwanese government gave a green light to the project, a survey and design for the bridge would be completed by June 8, 2015, paving the way for the bridge's construction to be completed by 2019.
In making his pitch, Chen tried to show that his support for the project was sincere by pulling out a check for 1.5 billion Chinese yuan (US$240 million) that he vowed to invest in the bridge.
Chen also envisioned a second phase of the project, an overpass linking Kinmen and Taiwan, and said he would call on other Chinese companies to invest in the two projects because he did not have sufficient funds to cover the total investment needed.
Kinmen, which consists of several islands, is located mere kilometers off of China's coast. A bridge linking Xiamen to Kinmen has been proposed by the Kinmen County government but has yet to be approved by Taiwan's central government.
The Chinese philanthropist, meanwhile, also said he plans to visit Taiwan on the two days before Dec. 24 to treat homeless and impoverished people to a meal and give them Christmas gifts.