Taipei voices regret over Beijing's air defense zone in E China Sea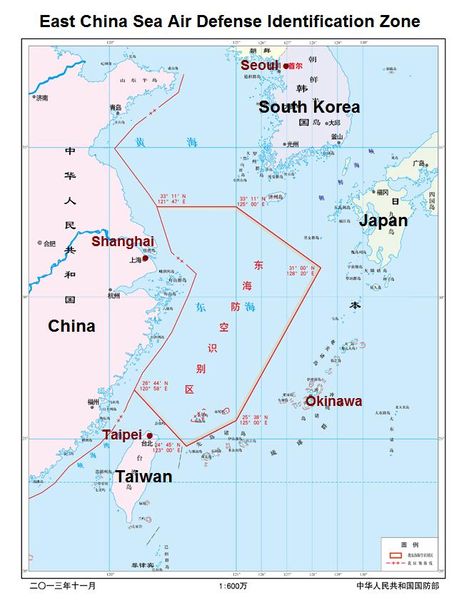 Taipei, Nov. 23 (CNA) Taiwan's government expressed regret Saturday that Beijing issued a map earlier in the day of an East China Sea Air Defense Identification Zone that includes the disputed Diaoyutai Islands, which are also claimed by the Republic of China (Taiwan) and Japan.
The China's Defense Ministry issued a statement on its official website Saturday regarding establishing the zone. The statement was accompanied by a map and a set of rules for the zone, which stated all aircraft must notify Chinese authorities and are subject to emergency military measures if they do not identify themselves or obey orders from Beijing.
The ministry did not elaborate on the punitive measures, but said the rules went into effect Saturday.
Major General Luo Shou-he, spokesman of Taiwan's Ministry of National Defense, expressed regret over China's move, and said the military will take measures to protect national security and sovereignty in accordance with relevant regulations and rules.
Meanwhile, Taiwan's Cabinet-level Mainland Affairs Council (MAC) said that it was seeking more information about the matter.
The MAC has reiterated several times that based on the ROC Constitution, the ROC's claim of sovereignty over the Diaoyutai Islands is unquestionable. It has called on the Chinese government to pragmatically face up to the fact of the ROC's existence.
China has previously included disputed islands in the East and South China Seas into its official maps.