TSMC to unveil plans for 2nd Arizona fab: U.S. official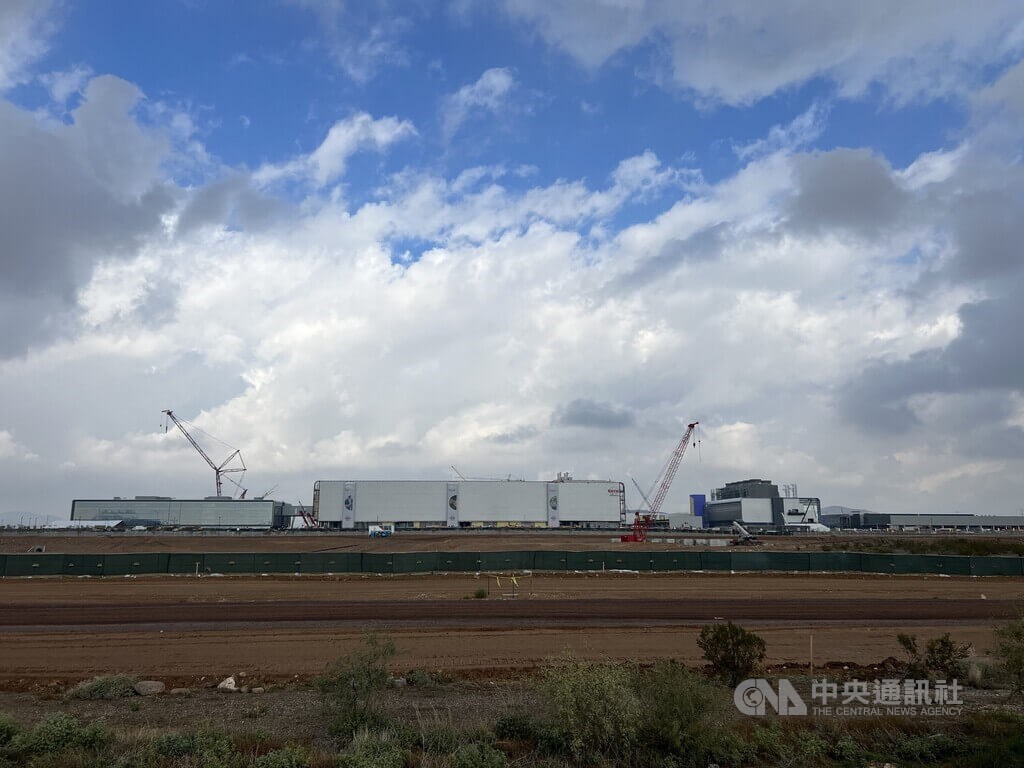 Phoenix, Arizona, Dec. 6 (CNA) Taiwan Semiconductor Manufacturing Co. (TSMC) is set to unveil plans for a second fab in Arizona on Tuesday, part of an expanded US$40 billion investment in the U.S. state, according to a White House official.
TSMC's announcement: Work started on 3nm fab in Arizona
Brian Deese, head of the White House's National Economic Council (NEC), told reporters on Monday that TSMC would publicize plans on Tuesday for a second fab, which, according to Deese, will be equipped by the chipmaker's advanced 3 nanometer processes.
Deese said that the fab was scheduled to begin mass production in 2026.
Deese was speaking ahead of U.S. President Joe Biden's attendance at a ceremony marking the beginning of equipment installation at TSMC's first fab in Phoenix, Arizona, construction of which began 18 months ago.
TSMC said it was spending US$12 billion on the Phoenix site, known as Fab 21, with the aim of producing 20,000 wafers a month chips on the chipmaker's 5nm processes by 2024.
According to TSMC, Fab 21 will also create more than 1,600 new jobs.
Deese said TSMC, the world's largest chipmaker, had decided to expand its investment in Arizona from US$12 billion to US$40 billion to build a second fab in the state.
Should TSMC's eventual outlay match expectations, it will be one of the largest pieces of foreign direct investment (FDI) in U.S. history, according to Deese.
Deese said TSMC would also announce plans to use its 4nm processes to produce chips at the under-construction Fab 21.
"These semiconductors are pivotal to our supply chains, as the pandemic exposed," Deese said.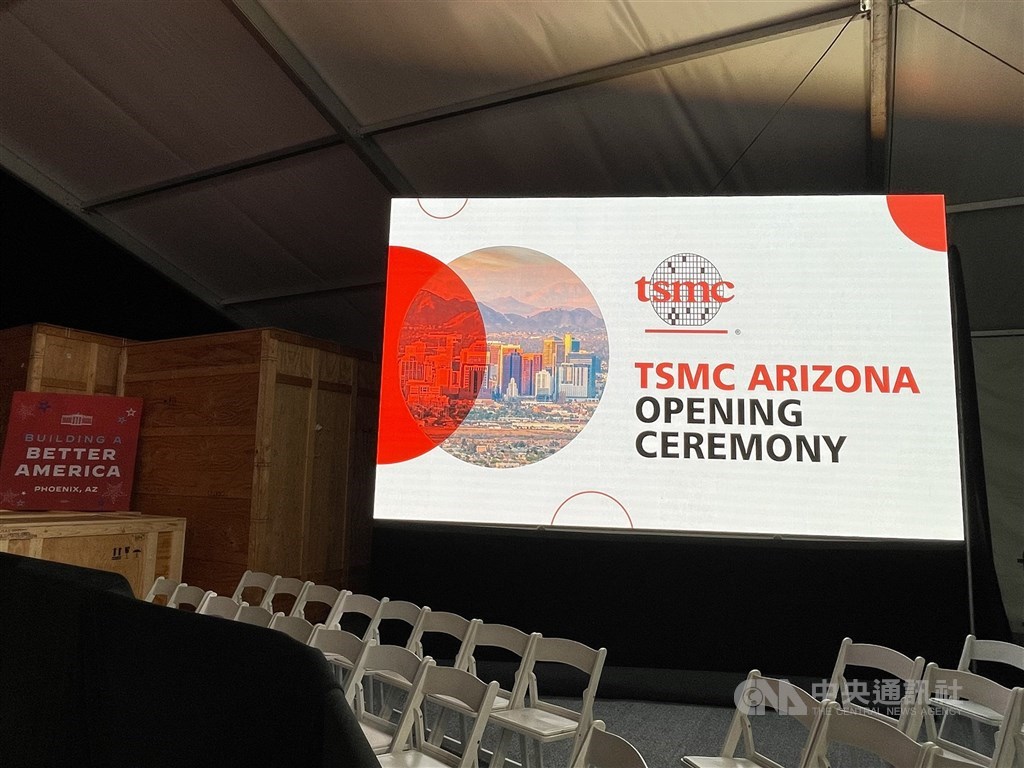 Despite TSMC founder Morris Chang (張忠謀) disclosing that 3nm processes would be used in Arizona at a news conference on Nov. 21, the chipmaker has yet to issue any formal statement on new investments in the state.
U.S. Commerce Secretary Gina Raimondo will join Biden at Tuesday's ceremony, alongside CEO C.C. Wei (魏哲家), Chairman Mark Liu (劉德音), and Chang from TSMC, as well as National Development Council Minister and TSMC board member Kung Ming-hsin (龔明鑫),
Representatives from TSMC clients, including Apple Inc. CEO Tim Cook, Advanced Micro Devices Inc. President and CEO Lisa Su, and Nvidia CEO Jensen Huang, are also expected to attend.