Hon Hai spends US$350 million in India for potential iPhone 13 production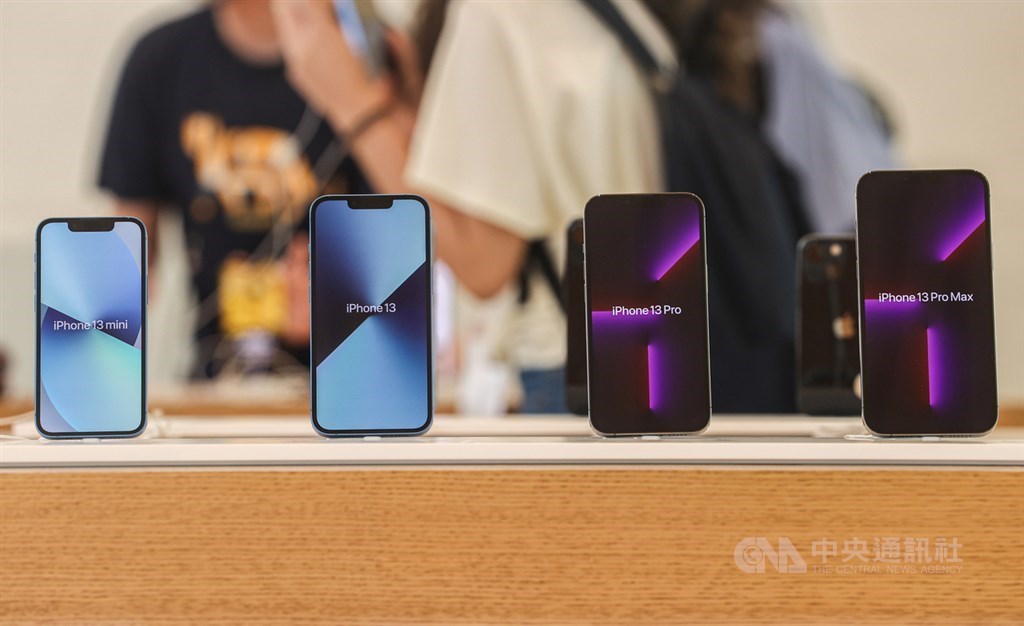 Taipei, Dec. 25 (CNA) Taiwan-based manufacturing giant Hon Hai Precision Industry Co. has spent an additional US$350 million in India on a subsidiary which industrial sources believe will begin manufacturing the Apple iPhone 13 soon.
Hon Hai, also known as Foxconn on the global market, said in a statement released Friday that it had raised its stake in Foxconn Hon Hai Technology India Mega Development Private Ltd. by spending US$350 million, describing the new investment as part of its long-term development in India.
Industrial sources believe the massive investment is because Hon Hai is expanding production capacity in its plant located in Chennai, southeastern India, to allocate a new production line exclusively for the assembly of iPhone 13s.
This comes after Indian news media reported recently that Apple had started to roll out iPhone 13s on a trial basis from the Taiwanese manufacturer's production line located in Chennai, with commercial production set to begin in February 2022.
The Indian news media said Hon Hai had rolled out the iPhone XR, iPhone 11, and iPhone 12 models in Tamil Nadu, southern India.
Hon Hai, the world's largest contract electronics maker, has become the most important iPhone assembler for Apple, which accounts for about 40 percent of the Taiwanese company's total sales.
In November, Hon Hai posted NT$621.71 billion (US$22.36 billion) in consolidated sales, up 12.86 percent from a month earlier. The latest sales figure was the second-highest the company has ever achieved for November, according to Hon Hai.
Market analysts said the strong showing in November indicated solid global demand for the iPhone 13 series, which made their debut on the global market in September, as Hon Hai was believed to have been the sole manufacturer of the two larger iPhone 13 models -- the iPhone 13 Pro and iPhone 13 Pro Max -- as well as to have fielded 65-70 percent of assembly orders for the entire iPhone 13 series.
Meanwhile, FIH Mobile Ltd., a Hon Hai subsidiary whose shares are traded on the Hong Kong Stock Exchange, is planning a spinoff of its unit, Bharat FIH Ltd., in India, and has set its sights on listing the Indian company's shares on the Bombay Stock Exchange and the National Stock Exchange of India.
Hon Hai, which now owns a 63.43-percent stake in Bharat FIH, said the Indian unit submitted papers to the two exchanges for the stock listing on Wednesday.
Hon Hai added that the spinoff of the Indian unit is scheduled to be completed in 2023.
According to Hon Hai, Bharat FIH is the largest contract electronics maker in India, operating three production sites in southern India and producing a range of goods such as cellphones, machinery, electric vehicles, TVs, handheld devices and Internet connectivity gadgets.