Taiwan's representative to U.S. hopeful ahead of TIFA talks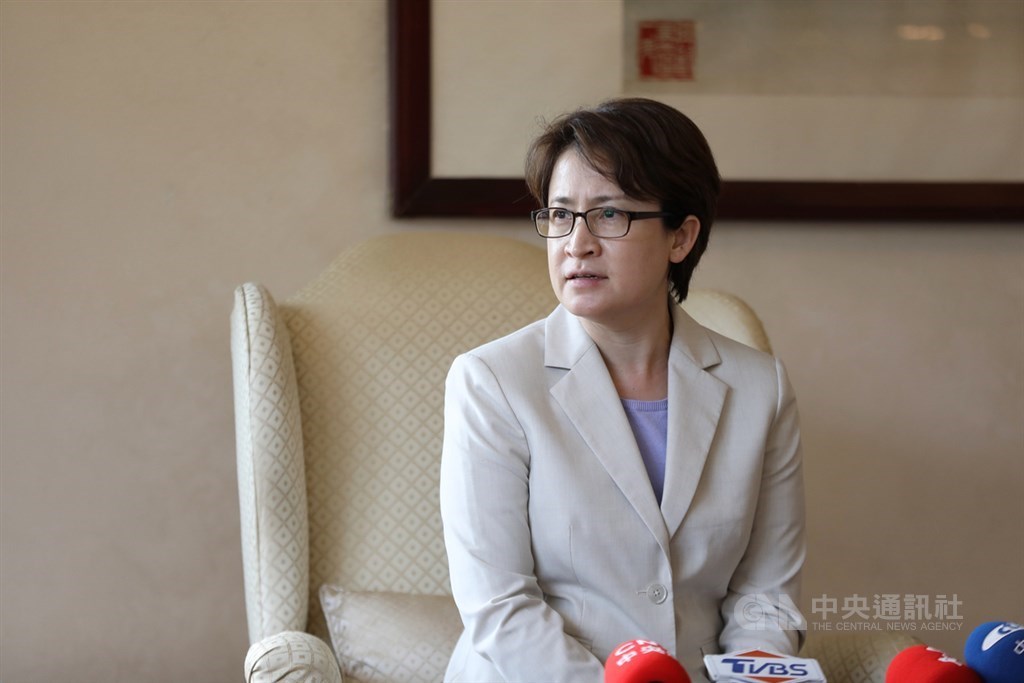 Washington, June 28 (CNA) Talks between Taiwan and the United States set for Wednesday will be instrumental in strengthening the bilateral economic relationship, Taiwan's Representative to the U.S. Hsiao Bi-khim (蕭美琴) said in a Facebook post Monday.
The talks, to be held virtually under the Trade and Investment Framework Agreement (TIFA) after a near five-year hiatus, will form the basis for bilateral cooperation on trade and investment as Taiwan seeks closer economic ties with the U.S., Hsiao said.
She expressed hope that the talks will pave the way for a bilateral trade agreement, on which Taiwan's government has been keen to start negotiations.
The agenda for Wednesday's meeting will likely include climate change, the green and digital economy, and resilient supply chains, said Hsiao, who will open the meeting with Brent Christensen, the director of the Taipei office of the American Institute in Taiwan.
Taiwan also looks forward to working with American pharmaceutical companies on manufacturing vaccines, Hsiao said, noting that the U.S. government has expressed its support for waiving patent protections for COVID-19 vaccines.
Taiwan and the U.S. share the same goal of getting through the pandemic, and she hoped the two could explore the issue during the TIFA meeting.
First held in 1995, the TIFA framework is focused on high-level economic and trade talks aimed at promoting bilateral trade and resolving trade disputes.
The two sides engaged in a series of 10 high-level meetings from 1995 to 2016, but the talks were suspended by the U.S. administration in 2016.
While the American government has yet to announce which officials will take part in Wednesday's meeting, Taiwan said last week that Deputy Trade Representative Yang Jen-ni (楊珍妮) will head its delegation.
The planned talks have been criticized by Beijing.
China's Foreign Ministry spokesman Wang Wenbin (汪文斌) said at a press briefing on June 11 that China "strongly opposes any forms of official contact between the U.S. and Taiwan" and urged American officials to "not send any wrong messages" to Taiwanese authorities.
Meanwhile, White House Press Secretary Jen Psaki on Monday criticized China for taking "increasingly coercive action to undercut democracy in Taiwan."
"We will continue to express our strong concerns to Beijing in that regard," Psaki said at a press briefing, adding that the U.S. is committed to promoting trade and investment relations with Taiwan.