Taiwan shares end down as large cap tech stocks under pressure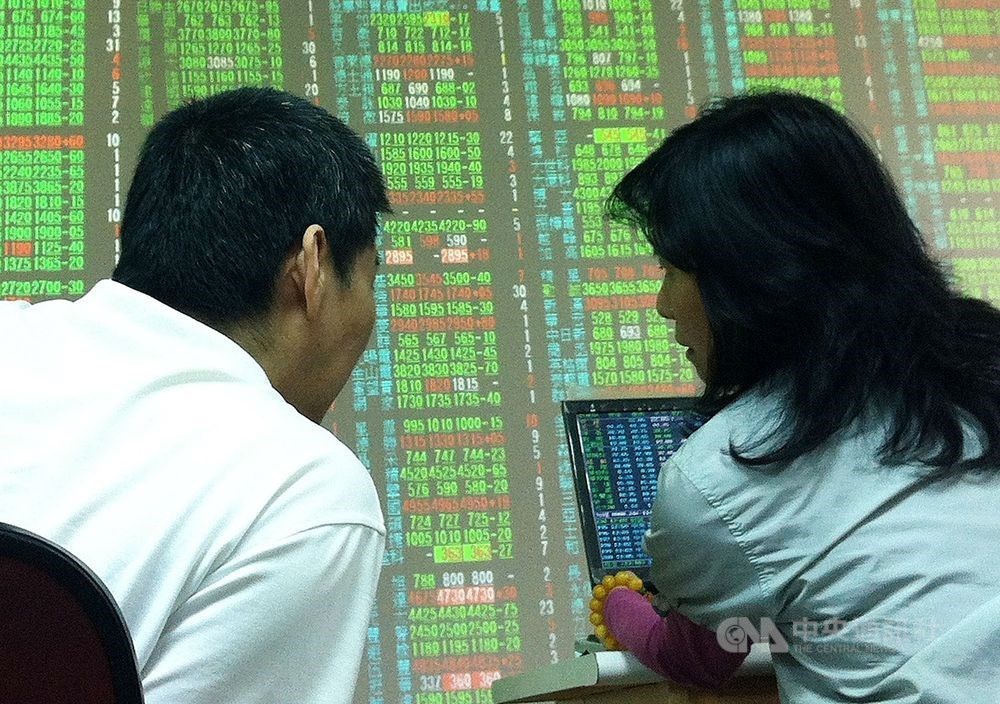 Taipei, Dec. 14 (CNA) Shares in Taiwan moved lower Monday as larg cap stocks, in particular in the bellwether electronics sector, came under downward pressure throughout the session, dealers said.
Market sentiment has been hurt by foreign institutional investors cutting their holdings in recent sessions as they prepare to go on vacation for Christmas, dealers said.
The weighted index on the Taiwan Stock Exchange (TWSE), the Taiex, ended down 50.64 points, or 0.36 percent, at 14,211.05, after fluctuating between 14,182.25 and 14,270.34, on turnover of NT$232.38 billion (US$8.24 billion).
The market opened down 0.16 percent amid selling in the electronics sector after a 0.13 percent fall in the tech-heavy Nasdaq index on Friday, dealers said.
Selling then continued, focused on tech heavyweights such as contract chipmaker Taiwan Semiconductor Manufacturing Co. (TSMC), pushing the Taiex below the previous closing level for the rest of the session, they said.
"With TSMC in the doldrums, there was no way the Taiex could break out," Mega International Investment Services Corp. analyst Alex Huang said.
TSMC, which is the most heavily weighted stock in the local market, fell 1.55 percent to close at the day's low of NT$508.00. Led by TSMC, the electronics sector and the semiconductor sub-index lost 0.68 percent and 1.22 percent, respectively.
"The stock has become one of the targets for foreign institutional investors to downsize their portfolios and pocket their recent gains before the holiday," Huang said.
"But the losses had nothing to do with TSMC's fundamentals. I expect the stock will see strong technical support at around NT$500."
TSMC's selling spread to other semiconductor stocks, with integrated circuit designer MediaTek Inc. falling 0.71 percent to close at NT$702.00, and IC packaging and testing services provider ASE Technology Holding Co. closing 2.28 percent lower at NT$77.00.
Wistron Corp., an Apple Inc. supplier, lost 1.74 percent to close at NT$31.05 after about 2,000 workers at the company's factory in Narasapura of India turned violent, reportedly causing an estimated NT$1.7 billion in losses and the factory to be suspended for two weeks.
Bucking the downturn, flat panel maker AU Optronics Corp. rose 2.36 percent to close at NT$15.20, and rival Innolux Corp. soared 6.77 percent to end at NT$14.20 on expectations of a supply shortage after Japanese flat panel glass supplier Nippon Electric Glass Co. saw its production hurt by a power outage caused by a short circuit.
Also, iPhone assembler Hon Hai Precision Industry Co. rose 0.11 percent to close at NT$87.70, and Formosa Sumco Technology Corp., a raw material supplier for silicon wafer production, gained 1.11 percent to end at NT$136.50.
"Concerns over more selling by foreign institutional investors also weighed on the local market, with non-tech stocks largely weakening today," Huang said.
According to the TWSE, foreign institutional investors sold a net NT$5.77 billion in shares Monday after a net sell of NT$2.13 billion in shares on Friday.
Among the falling old economy stocks, Eclat Textile Co. lost 2.02 percent to close at NT$387.50, and rival Makalot Industrial Co. fell 2.56 percent to end at NT$190.00.
Formosa Chemicals & Fibre Corp. also dropped 0.51 percent to close at NT$78.60.
In the financial sector, which ended down 0.26 percent, Cathay Financial Holding Co. lost 0.36 percent to close at NT$41.80, and E. Sun Financial Holding Co. fell 0.40 percent to end at NT$25.00.
However, rising freight rates continued to boost shipping stocks, with Evergreen Marine Corp. soaring 8.47 percent to close at NT$29.45 and Yang Ming Marine Transport Corp. jumping 10 percent, the maximum daily increase, to end at NT$9.85.
"With more and more foreign institutional investors away for the holiday, the Taiex is likely to see more losses," Huang said. "But the market could have strong near-term technical support at around 14,000 points."