New wind farm gives Taiwan leadership status in green energy: president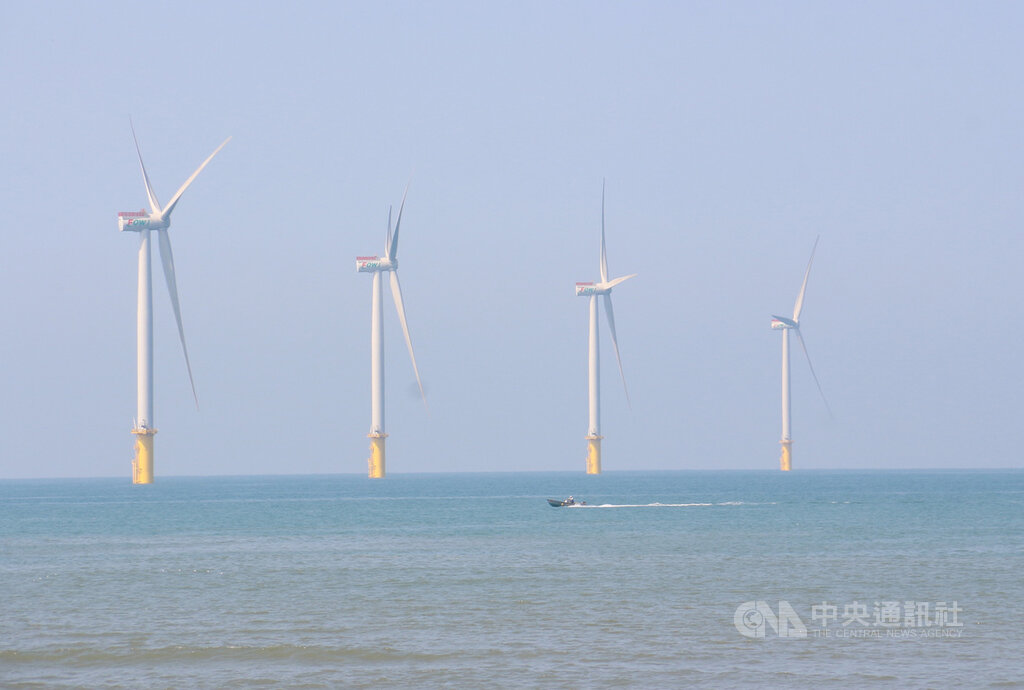 Taipei, Nov. 12 (CNA) President Tsai Ing-wen (蔡英文) said Tuesday that the inauguration of Taiwan's first commercial offshore wind farm highlighted the country's leadership in Asia in the field of green energy.
Speaking at a ceremony to launch the operations of the Formosa 1 wind energy project, Tsai said Taiwan has a plan for further development of its green energy industry and has become a pioneer in that field in Asia.
Formosa 1, which will power an estimated 128,000 households per year, is a start and a showpiece in the region for the green energy industry, she said.
The key to Taiwan's success hinges on the government's efforts to further develop the industry, which will help build confidence among domestic and foreign industries and motivate them to work with the government on its goals, Tsai said.
To meet its green energy goals, the government will have to ensure the generation of at least 20GW of solar power and 5.7GW of offshore wind power by 2025, she said, referring to her administration's aim of increasing renewable energy from 5 percent to 20 percent of the national total by 2025.
The Formosa 1 wind farm, located off the coast of Miaoli County, has a total capacity of 128MW.
As a leader in the field of renewable energy in Asia, Taiwan has already attracted major international companies in the industry, which have set up regional bases in the country and are working with domestic suppliers, Tsai said.
If Taiwan can meet or beat its 2025 target, long-term foreign investments in the renewable energy industry will increase, she said.
As part of its plan, the government will accelerate the development of smart electric grid systems through artificial intelligence and 5G-enabled apps to support green energy and improve the quality and efficiency of the country's power supply, the president said.
A smart power grid will help increase the annual production value of relevant industries to NT$43 billion (US$1.41 billion) by 2025, according to Tsai.
In the long term, Taiwan's aim is to move into the global market for clean energy, she said.
The Formosa 1 wind farm was built by four major stakeholders -- Danish energy developer Orsted A/S, Japan-based power producer JERA Co's Taiwan branch -- JERA Energy Taiwan, Macquarie Capital Ltd of Australia, and Swancor of Taiwan.