Nanya Technology sales dip to 19-month low in January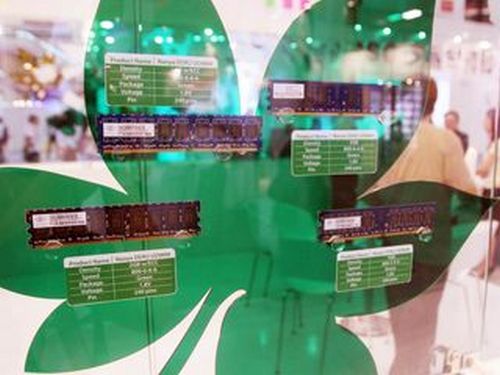 Taipei, Feb. 11 (CNA) Nanya Technology Corp., the dynamic random access memory (DRAM) chip production arm of Formosa Plastics Group, said Monday that sales in January fell to a 19-month low, a reflection of falling product prices.
In a statement, Nanya Technology said its consolidated sales for January fell 11.82 percent from a month earlier to NT$4.26 billion (US$138 million), the lowest since June 2017, when revenue stood at NT$4.19 billion.
The January figure was also down 30.73 percent from a year earlier, data compiled by Nanya Technology showed.
The DRAM maker said while shipments rose 4-6 percent from a month earlier in January, product prices fell 14-16 percent month-on-month, pushing down the sales value.
Analysts said the decline in Nanya Technology's sales offered evidence that the global memory chip industry faces headwinds caused by the fall in product prices.
At an investor conference in mid-January, Nanya Technology President Lee Pei-ing (李培英) said that due to slow season effects in the first quarter, DRAM prices could fall 10 percent from the previous quarter, adding that trade tensions between the United States and China are expected to place more pressure on the global memory chip industry.
Lee said the fall in product prices is likely to continue into the second quarter before demand bounces back in the third quarter, a traditional peak season for the semiconductor industry.
On the back of such caution over global demand in the first half of this year, Nanya Technology is expected to scale back capital expenditure by about 50 percent from a year earlier to about NT$10 billion in 2019.
The January sales figures were released after the local equity market closed Monday.
Shares in Nanya Technology ended down 1.83 percent to finish at NT$59.00, underperforming the broader market, where the benchmark weighted index closed up 0.72 percent at 10,004.25 on catch-up play with the U.S. markets.