Exports down for 2nd straight month in December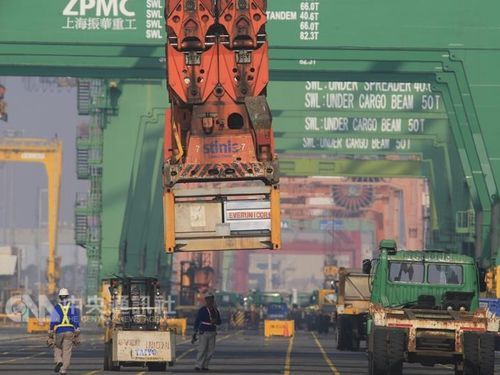 Taipei, Jan. 7 (CNA) Taiwan's exports fell on a year-on-year basis for the 2nd consecutive month in December because of lower than expected demand for tech gadgets, the Ministry of Finance (MOF) said Monday.
Taiwan's exports in December fell 3.0 percent from a year earlier to US$28.61 billion, after a 3.4 percent year-on-year decline in November, according to data released by the MOF.
Before the fall in November, Taiwan had registered year-on-year export growth in 24 of the previous 25 months.
The MOF said shipments of the latest iPhone models unveiled in September have been lower than expected, affecting Taiwan's suppliers in December, and falling flat panel prices also dragged down the country's outbound sales during the month.
A relatively high base of comparison in December 2017 was also cited by the MOF as a reason why exports fell during the month.
The December figure, however, was up 2.9 percent from a month earlier, the data showed.
Imports in December rose 2.2 percent from a year earlier to US$23.89 billion, leaving a trade surplus of US$4.71 billion, down US$1.42 billion from a year earlier, the MOF said.