Northern Taiwan housing market weak for 5th straight month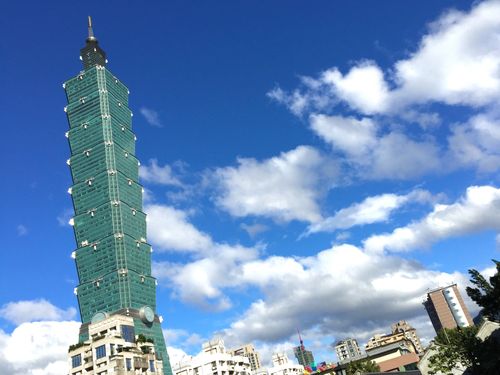 Taipei, Jan. 7 (CNA) The property market in northern Taiwan continued to show weakness in December but appeared to be on the rebound from the low hit in November, according to a survey by real estate magazine My Housing.
According to the survey, the housing index for northern Taiwan flashed a "blue light," signaling contraction, for the fifth consecutive month in December, but the index rose 4.5 points from a month earlier to 31.7, at the top of the "blue light" range.
The November figure of 27.2 was the lowest of the year, as the property market was held back by uncertainty over nationwide elections for local government offices held on Nov. 24.
The December index approached the "yellow-blue" light range of between 32 and 42 as the six factors in the index, including transactions, listings of new residential properties, and listings of presale residential projects, all moved higher from November.
Under the magazine's color-coded system, a red light indicates overheating, yellow-red shows fast growth, green represents stable growth, yellow-blue signals sluggish growth, and blue indicates contraction.
Ho Shih-chang (何世昌), a research manager at the magazine, said in a statement that the improving December index partly reflected an increase in transactions on deferred buying as home buyers had put their purchase plans on hold until after the election.
Among the six constituents of the index, the sub-index on transactions rose to 4.69 in December from 3.75 in November, the survey showed.
But Ho warned that despite the increase in transactions, buying was concentrated on select new housing projects in which developers were willing to cut prices, while most other housing projects remained in the doldrums just as they had been before the elections.
The sub-indexes for listings of newly built residential property, listings of presale residential property projects, and advertising for housing projects rose to 7.63, 4.44 and 4.48, respectively, in December from 7.26, 3.32 and 3.58 in November, the survey found.
Ho cautioned that the increase in listings of presale residential property projects in December was not significant, and that many property developers are likely to list their new projects in March, an important peak season for Taiwan's property market.
Meanwhile, the sub-indexes on home price negotiations and the number of visits by potential buyers also rose to 5.00 and 4.69, respectively, in December to 4.24 and 3.75 in November, the survey found.
The index covers the northern Taiwan cities and counties of Taipei, New Taipei, Taoyuan, Keelung and Hsinchu and Yilan, which account for more than 50 percent of the total residential and commercial property transactions in the country.