ASIAN GAMES
/
Taiwanese athlete finishes third in men's wushu sanda event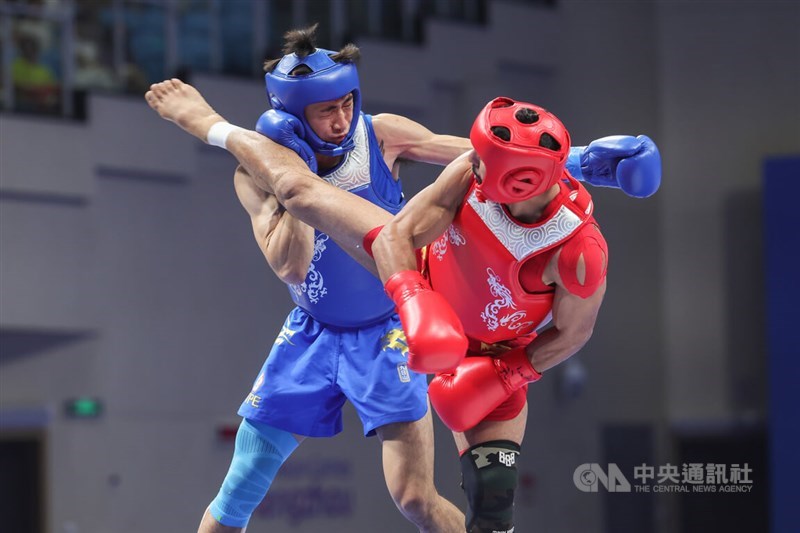 Taipei, Sept. 27 (CNA) Taiwanese wushu athlete Zhang Huan-yi (張煥宜) finished in joint third place in the men's wushu sanda event in the under 70-kilogram weight class, after being defeated by a three-time Asian Games champion in the semifinal, in the Chinese city of Hangzhou Wednesday.
Zhang, 23, faced Mohsen Mohammadseifi of Iran in the semifinals of sanda, a Chinese kickboxing combat sport, and lost to the 34-year-old three-time Asian Games champion 2-0.
Following the match, Zhang, who continued the match despite a foot injury, became so emotional that Mohammadseifi lifted him up and carried him from the combat area.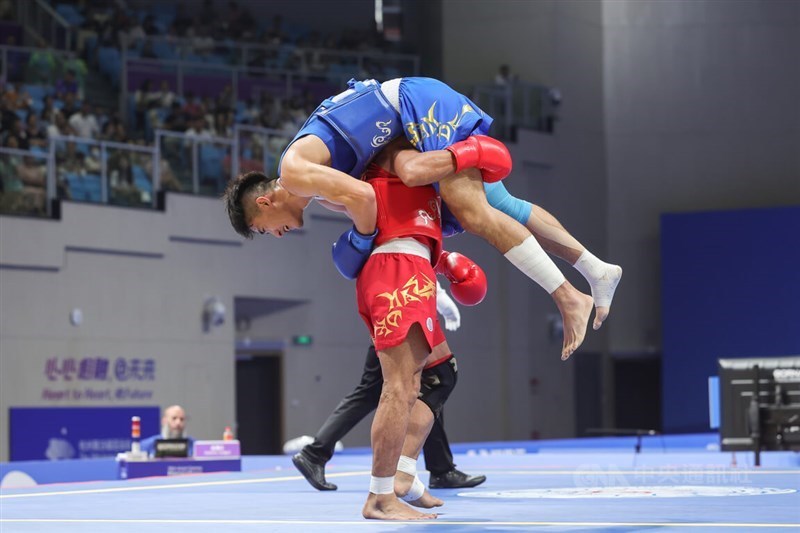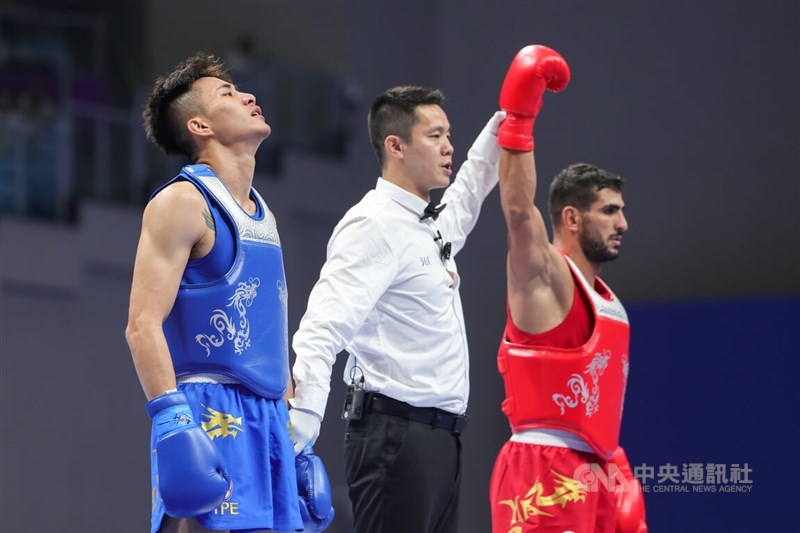 With the victory, Mohammadseifi advanced to the gold medal match scheduled for Thursday where he faces He Feng (何烽) of China, who overpowered M Khalid Hotak from Afghanistan 2-0 in the other semifinal Wednesday evening.
Zhang and Hotak shared third-place in the category and will each receive a bronze medal during a victory ceremony following Mohammadseifi's match against He on Thursday.
The bronze to be received by Zhang will be Taiwan's first sanda medal at an Asian Games in 21 years.
(By Huang Chiao-wen and Kay Liu) Ednitem/AW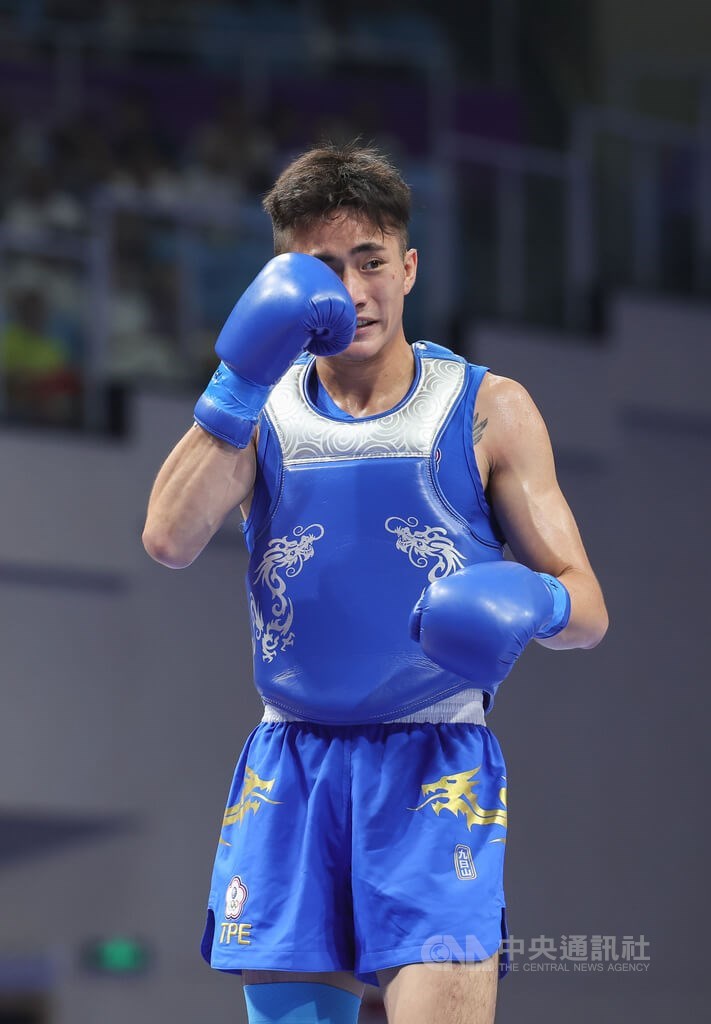 View All