ASIAN GAMES
/
Taiwan 'Queen of Judo' Lien Chen-ling triumphs with 'never say die' spirit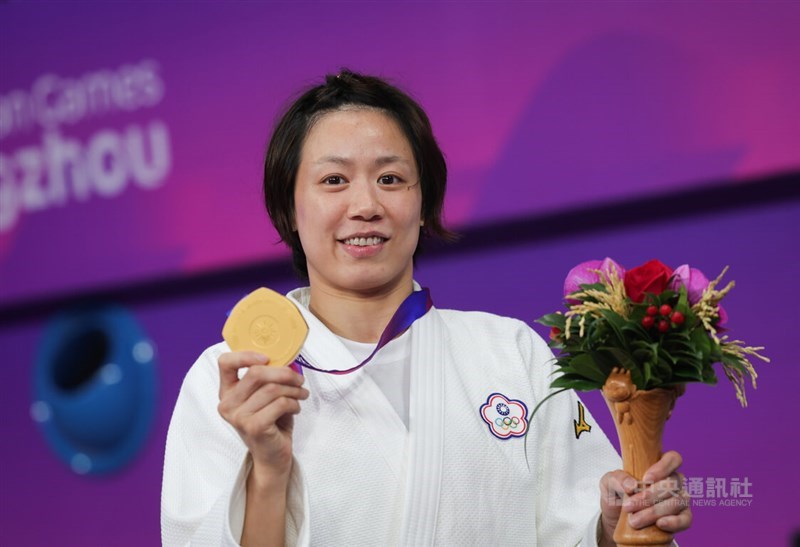 Taipei, Sept. 25 (CNA) "It doesn't matter if the whole world doesn't believe in me. I believe in myself," said judoka Lien Chen-ling (連珍羚) after her victory in the women's under-57 kilogram at the Hangzhou Asian Games in China Monday.
Clenching her fists, yelling, covering her face with her hands and trembling in tears, Taiwan's "Queen of Judo" couldn't contain her emotion after the "dreamlike" triumph over Japanese standout Momo Tamaoki.
"I really really couldn't believe it. I have faced this Japanese athlete many times before, and this was the first time I beat her," Lien told reporters after the game.
The gold was Lien's first at the quadrennial competition and Taiwan's second in the sport at the Asian Games. The result might also go some way to make up for Lien's frustration at the Tokyo Olympics two years ago, where she suffered an upsetting loss in the round of 16.
Saying that this edition of Asian Games is what motivated her to keep going after the Tokyo Olympics, Lien thanked herself for persevering all the way.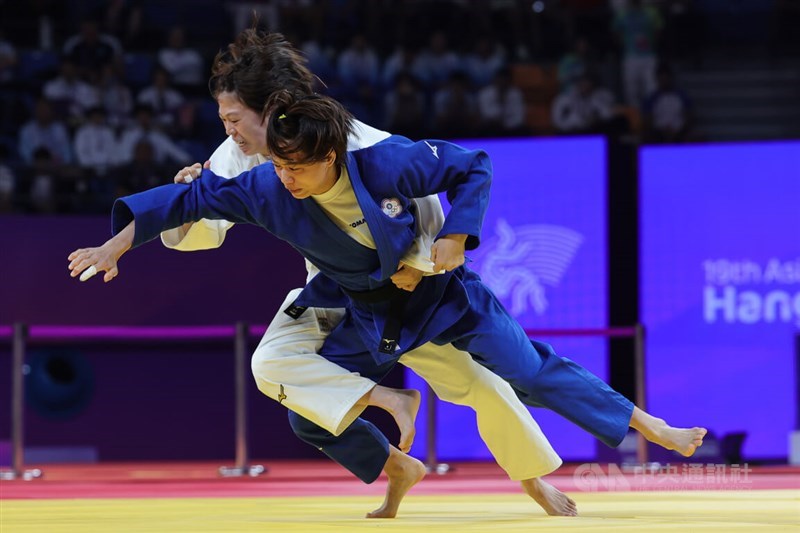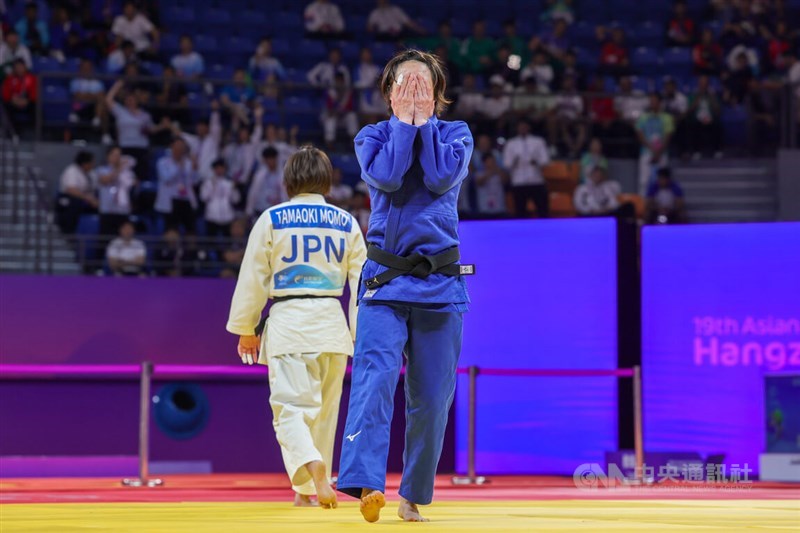 The Taiwanese athlete came into the final Monday on three straight wins, including an overtime-game that lasted nearly nine minutes against Chinese judoka Cai Qi (蔡琪) in the semifinals.
The final unfurled in a similar fashion as Lien and Tamaoki failed to score during the regulation bout. It was not until a review by the technical committee that Lien was granted a waza-ari on a game-deciding kouchi-gaeshi.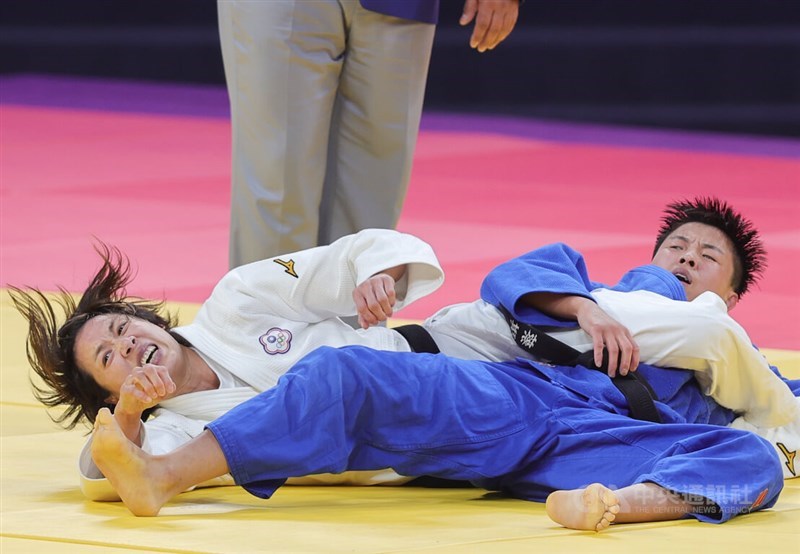 The run was extra challenging for the 35-year-old veteran, who admitted that she is no longer able to make throws as smoothly as she used to, not to mention that her longevity also means her fighting style has been studied more thoroughly by her opponents.
"I do doubt myself sometimes, [wondering] if it was right to keep fighting," Lien said. "But I have never given up and kept working hard. I want to let everyone know that no matter how much others doubt you, as long as you believe in yourself, you can do it."
The hard-fought gold came one day after Taiwan bagged its first ever judo gold at the Asian Games thanks to Yang Yung-wei (楊勇緯), who celebrated the historic feat in tears after the men's under-60 kg final and said he hoped to inspire tenacity in judoka across the country.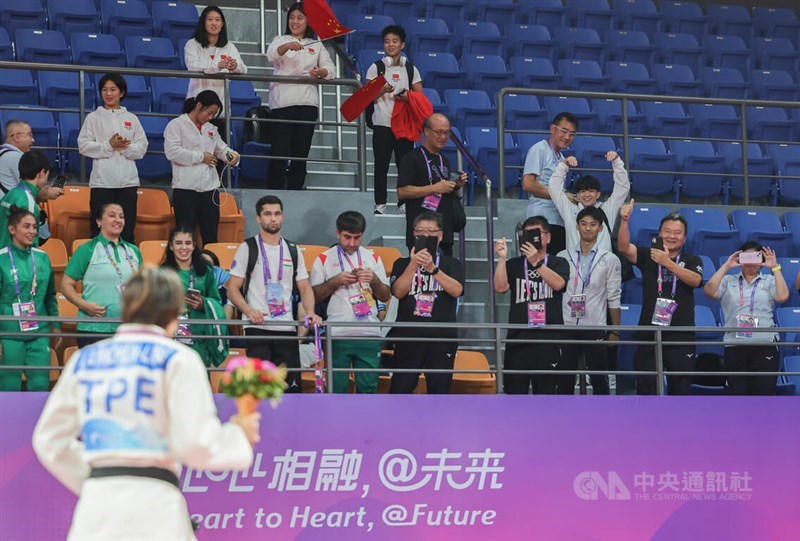 Lien mentioned the Tokyo Olympic silver medalist as a huge source of inspiration for her.
"He doesn't get arrogant with what he has achieved, but has been working hard for our judo [environment] and giving me so much support, so I'm really indebted to him."
Lien was competing at the Asian Games for the fourth time, with her best previous showing a bronze medals in Guangzhou (2010) and Jakarta (2018).
When asked four days ago whether this was to be her last appearance at the competition, Lien said she would reveal her decision after the end of the event. However, following Monday's victory, the judoka said she will take time to reflect before deciding what to do next.
Releted News
Sept. 25: For judo veteran Lien Chen-ling, fourth time the charm at Asian Games 
Sept. 24: Yang Yung-wei hopes to inspire judo progress in Taiwan with Asian Games gold
Sept. 24: Olympic medalist bags Taiwan's first ever Asian Games Judo gold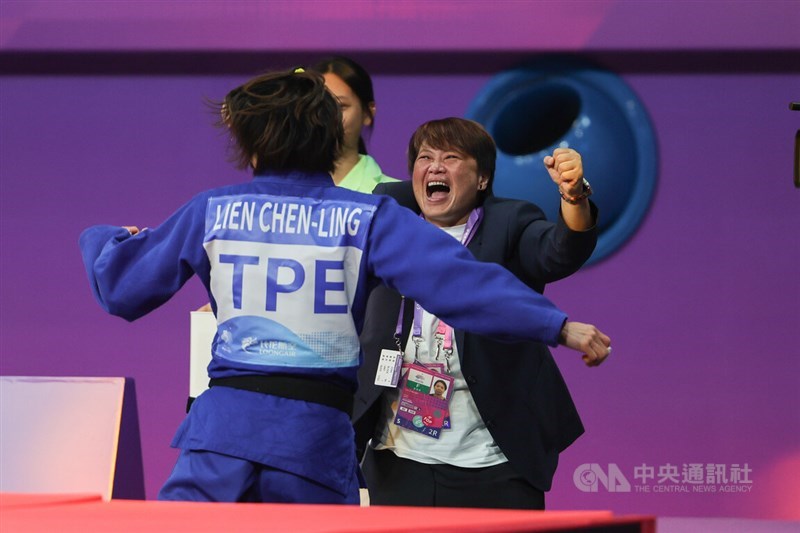 View All