Taiwan wins two recurve gold medals at World Ranking Tournament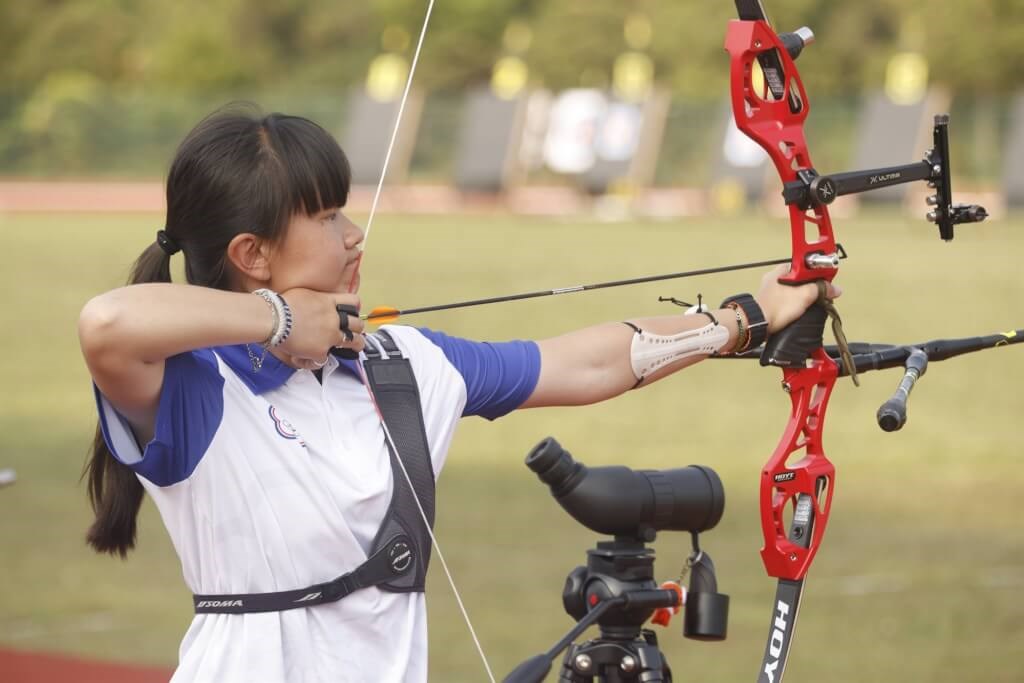 Taipei, March 19 (CNA) Taiwanese female archers notched up two recurve gold medals in individual and team events Sunday in Taoyuan at the Asia Cup World Ranking Tournament, Stage 1.
Taiwan's team of high school archers Chiang Yu-tung (江育彤), Li Tsai-chi (李彩綺) and Lin Chia-yu (林嘉妤) won against a Malaysian trio in the recurve women's team final 6-2 at National Taiwan Sport University, the first leg of the three-stage tournament.
Lin also won the women's individual event, defeating Narisara Khunhiranchaiyo from Thailand 6-2 in the final.
"I was quite nervous in the first two rounds because this is my very first international tournament.
"I really wanted to seize the chance to get a shot at the bigger stage. So when I did the pre-match practice, I just focused on making all the moves correctly and getting my breathing right," the 17-year-old Lin told CNA.
The other two stages are scheduled to be held in the Republic of Uzbekistan and Singapore.