P. LEAGUE+ & T1 LEAGUE
/
Jeremy Lin signs with P. LEAGUE+'s Kaohsiung 17LIVE Steelers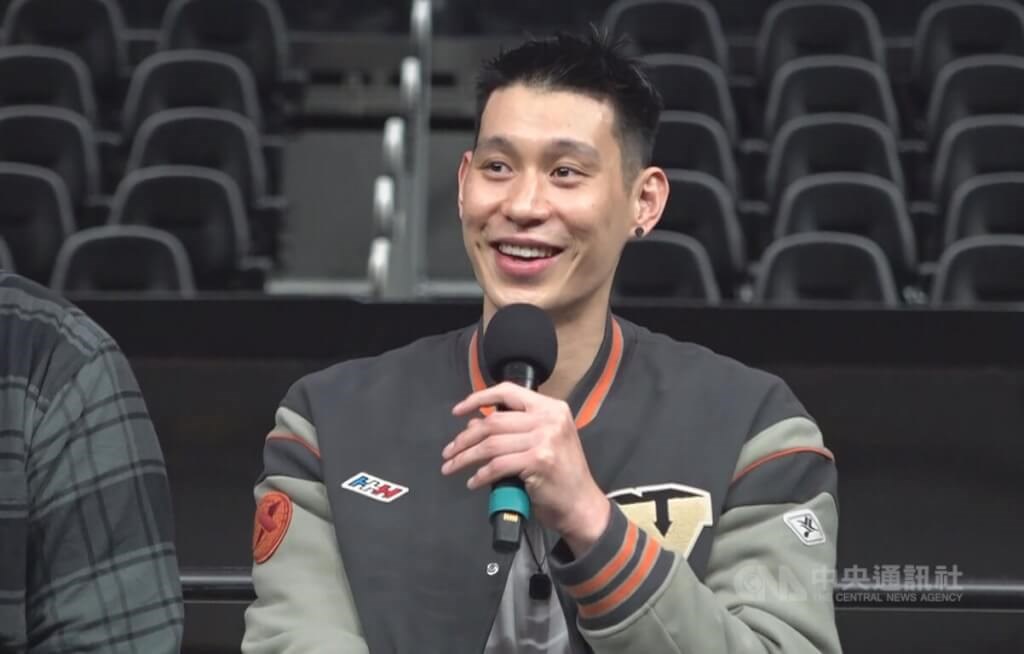 Taipei, Jan. 26 (CNA) Former NBA sensation Jeremy Lin has signed with the Kaohsiung 17LIVE Steelers of Taiwan's professional P. LEAGUE+ (PLG), according to the club on Thursday.
In a statement on Thursday, the Steelers said there were multiple Taiwan-based franchises pursuing Lin, but the 34-year-old veteran chose the southern port city because he identified with the franchise's "Big South Program" and wanted to help bring more attention and resources to southern Taiwan's basketball scene.
"His (Lin's) game, leadership and toughness will bring new stimulus to the greater South's basketball scene, and he will help bridge the gap between our younger and veteran players," Steelers General Manager Kenny Kao stated in a recorded video.
Kao said the club is still negotiating with Lin's team on the timetable of his arrival in Taiwan, press conference for signing, and debut game, which will be soon announced once decided.
"KaoHsiung, here I come!" Lin, whose parents both hail from Taiwan, said in an Instagram post that featured an image of him wearing a mockup of his new team's jersey bearing his trademark no. 7.
The decision also means Lin will be able to have a reunion with his former teammates Aaron Harrison and Shawn Chou (周儀翔), with whom Lin played in the NBA and the CBA, respectively, according to the Steelers' statement.
Lin's addition to the Steelers will bring fresh hope to the struggling team as it currently sits bottom of the six-league rankings with a 2-13 card.
Speculation about Lin possibly signing with a Taiwanese team began to brew as early as last year as questions about his performance and playing time in the CBA started to appear.
His total points scored in his second season in the CBA playing for the Beijing Ducks in 2021-2022 dropped to 309 points in 507 minutes over 23 games from his previous performance in 2019-2020 of 871 points over 1,252 minutes over 39 games.
Furthermore, out of the seven games Lin played for the Guangzhou Loong Lions before leaving the CBA this season, there were two games where he only played for four minutes each.
In between his two stints in the CBA, Lin spent time with the Santa Cruz Warriors, the Golden State Warriors G League affiliate, during the 2020-21 season.
Lin gained a huge following in Taiwan after he took the basketball scene by storm over a decade ago, and while that backing has moderated in recent years, he would likely still be a big hit with any Taiwanese club, given how many fans support him on his social media accounts.
Lin became the first American of Taiwanese descent to play in the NBA in 2010-2011 and shot to fame in 2012 with the New York Knicks.
The ensuing "Linsanity" craze kickstarted when Lin dropped 38 points against Kobe Bryant and the Los Angeles Lakers during an electrifying home win at Madison Square Garden.
His addition to the PLG is also likely to bring more attention from basketball fans from across the Asian region and the world to Taiwan basketball.
Lin will be joined in Taiwan by his brother Joseph, a two-time PLG champion who currently plays for the New Taipei Kings.
Related News
Jan. 26: Beyond the record: How Caminos, Pilots are confounding P.LEAGUE+
Sept. 6: Former NBA star Jeremy Lin signs with CBA's Guangzhou Loong Lions
July 29: Kaohsiung Steelers want Jeremy Lin, face competition from other clubs: GM
View All