P. LEAGUE+ & T1 LEAGUE
/
T1 League to hold first All-Star Game on Feb. 28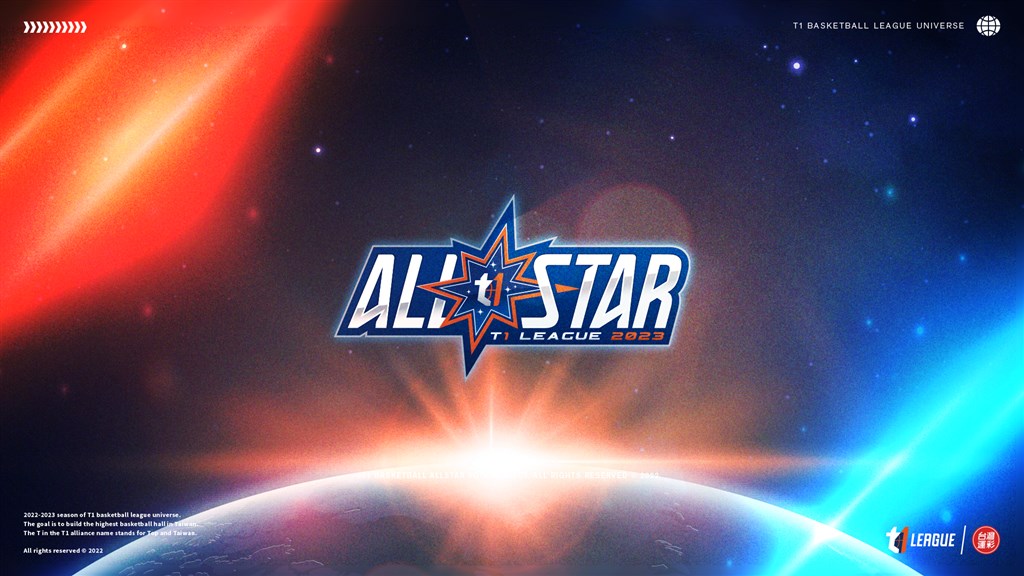 Taipei, Jan. 13 (CNA) The T1 LEAGUE will hold its first-ever All-Star Game at Taipei Heping Basketball Stadium on Feb. 28, the league announced Thursday.
According to a statement issued by the league, which is now in its second season, All-Star Game festivities will consist of a three-point contest, a dunk contest and the five-on-five All-Star Game.
With "Welcome to the T1 Universe" as its slogan this season, the league said the All-Star Game will feature Team Infinity vs. Team Beyond, alluding to Buzz Lightyear's motto "To infinity and beyond."
The 13 players on each team will consist of five local backcourt players, three local frontcourt players, and five imported players, and they will be decided by team staffers, media workers and fans, the statement said.
Fans can vote for three, two and three players in each category on the All-Star Game's website starting Jan. 20, and the top two, top one, and top two players in each category will be the team's starters.
In accordance with its universe theme, players will be divided into two teams according to their zodiac signs, with those with air and fire signs put on one team and those with water and earth signs grouped in the other team.
The team's head coaches will be the coaches of the six-team league's two top teams as of Feb. 5 after the game between the Taoyuan Leopards and Taichung Suns.
Tickets to the All-Star Game will go on sale on the KKTIX ticketing platform starting at Jan. 20 at 10 a.m.
Justin Lu named P. LEAGUE's MVP for December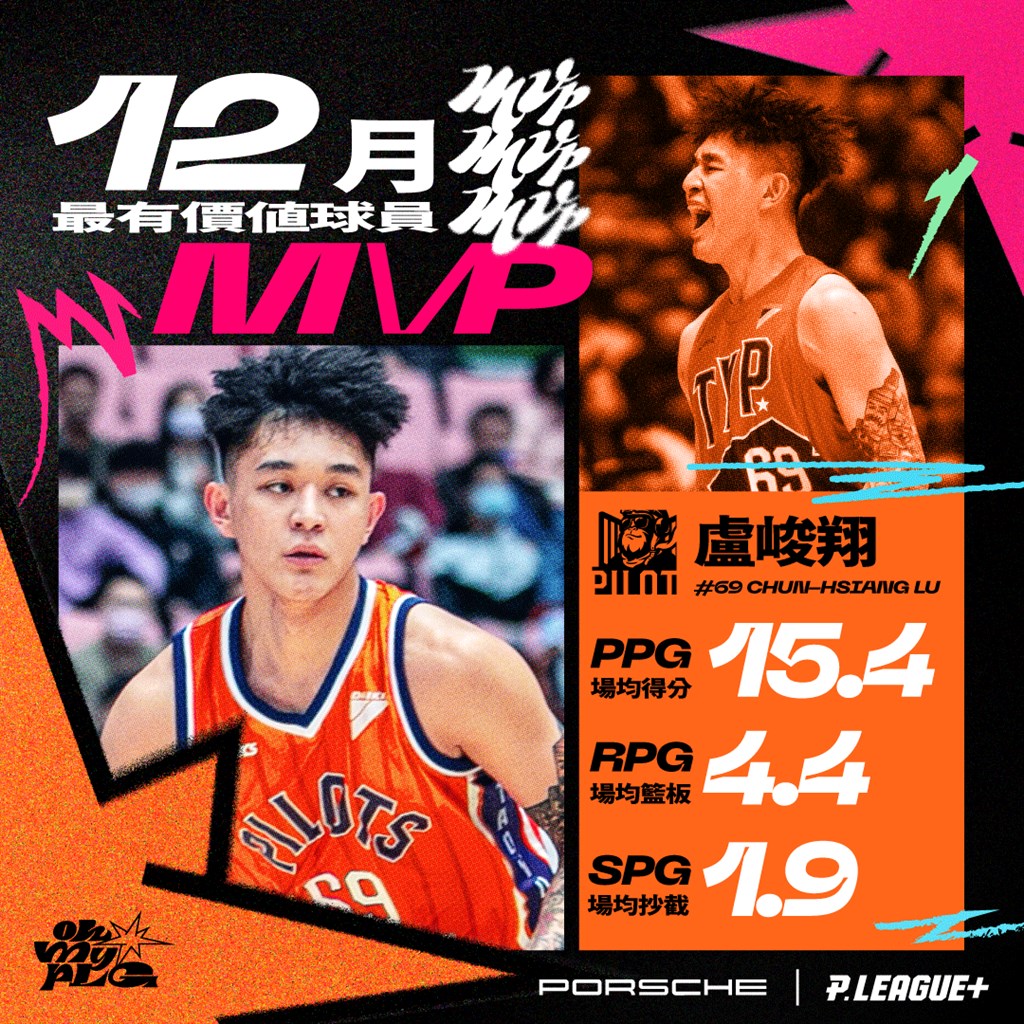 Meanwhile, Justin Lu (盧峻翔) of the Taoyuan Pilots was named the PLG's Porsche MVP of the Month for December on Thursday.
Lu scored in double digits in seven of the Pilots' eight games in December, averaging 15.4 points, 4.4 rebounds and 1.9 steals per game during the month, and his nearly 31.5 minutes per game on the floor led team, according to the PLG.
Currently the league's top scorer among Taiwanese players at 17.9 points per game, the 25-year-old phenom is one of the main reasons why the Pilots had a league-best 7-1 record during the month, the PLG said.
Lu, the PLG's Sixth Man of the Year for the 2021-22 season, has started for the Pilots since their third game of the season after the club started its 2022-2023 campaign with two losses in a row.
As of Thursday, the Pilots were second in the six-team league with a 10-3 record, trailing only the New Taipei Kings, who are at 12-3, and they also were on a league-high nine-game winning streak.
Update
Feb. 20: Kaohsiung Aquas' Brendan Joyce grateful to coach T1 LEAGUE All-Star Game
Feb. 2: Dwight Howard to star in first-ever T1 LEAGUE All-Star Game
Related News
View All